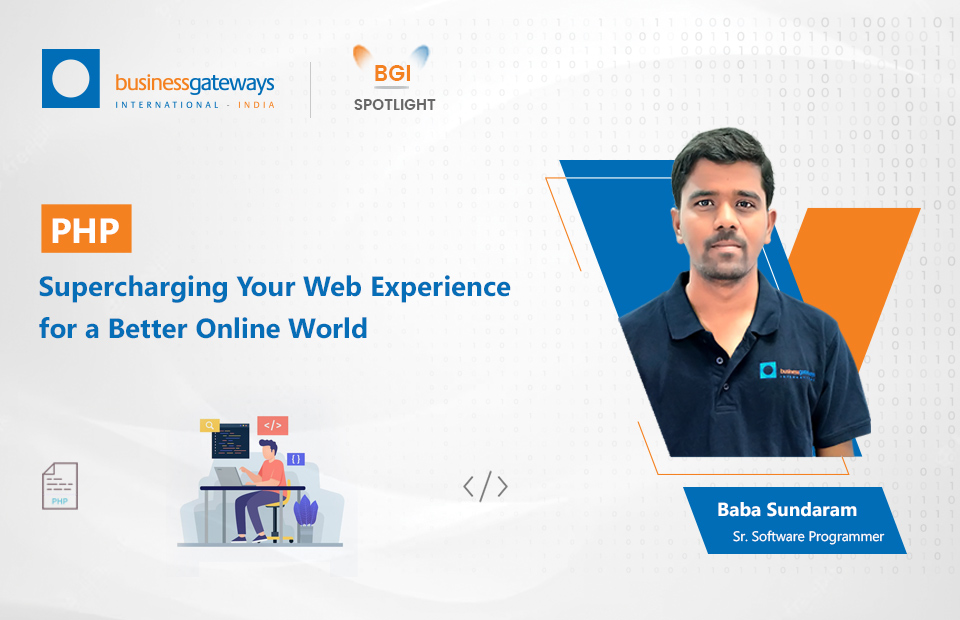 Explore the transformative power of PHP in revolutionizing your online experience. Dive into the world of web development as we uncover how PHP enhances speed, reliability, and user-friendliness. Discover the hidden magic behind your favorite websites and understand how PHP elevates them to new heights. Join us on a journey to a faster, safer, and more enjoyable online world with PHP at its core. Elevate your web experience today! Introduction: In the ever-evolving realm of web development, PHP stands as the unsung hero powering a significant portion of the internet. Recently, PHP underwent a significant upgrade to PHP 8, promising...
Read More
---
Sales and Support
---
140, Block No, Ground Floor, TS, SH 49A,
Tharamani, Chennai, Tamil Nadu 600113.
Subscribe to our Mailing List
---
Latest News, Project updates, Event Invitations, Advisories and relevant business communications sent directly to your inbox.