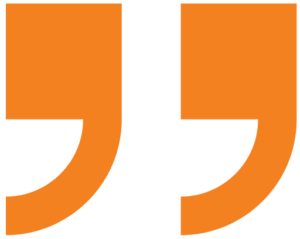 Quote
"If you don't really have a dream, you can't really push yourself; you don't really know what the target is."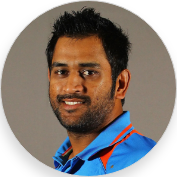 The businessgateways (India) Newsletter is a monthly periodical delivering a curation of past Events, highlights from our office activities (CSR), interesting business news and blogs on current trends straight to your inbox. Scroll down to browse through this month's highlights. Came across an interesting topic or news you want featured on next month's newsletter? Feel free to send an email to socialmedia@businessgateways.com and we will feature it with your name as the contributor.
Check out businessgateways Oman's monthly newsletter to stay informed about the happenings and upcoming events. Read More
BGI India's Projects Scheduled for the Month of April
Team Achievements – March 2023
Another successful Event on bidproc!
bidproc team (India and Oman) has successfully supported Daleel Petroleum and Oman Oil Marketing Company SAOG (OOMCO) in the disposal of their assets through the eAuction Methodology. businessgateways would like to thank both the companies for the opportunity given.
businessgateways would like to congratulate Mr. Vinoth Maria Victor [Sr. Team Lead – Software Testing] for being an exceptional member of the BGI Family.
Your quiet strength echoes through the work you deliver and we wanted to thank you for your hard work and contribution in bringing BGI to where it stands today.
Your sheer determination, knowledge, spirit and commitment in supporting team BGI achieve our results has made you the Employee of the Month!
businessgateways wishes you great success and looks forward to celebrating more of your work achievements
Employee Appraisal and Promotion
Niranjan M (Associate Executive – Product Management) and Jayasurya R (Trainee – Content Operations) received letters of confirmation after completing their months of training.
Ramya Sri promoted from Trainee to Jr. Software Programmer – Development.
Saravanan J(Associate Graphic Designer – Development), Mouria Francis A (Jr. Executive – Digital Marketing – Marketing) and Rajeshwari M (Housekeeping – Administration) received appraisal.

Congratulations! Here's to another year of success with you right by our side.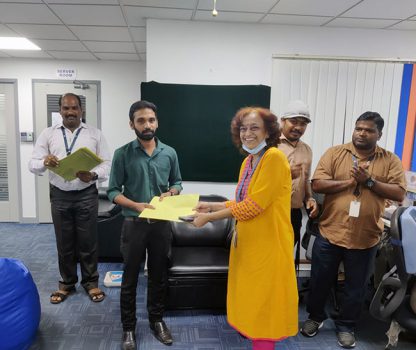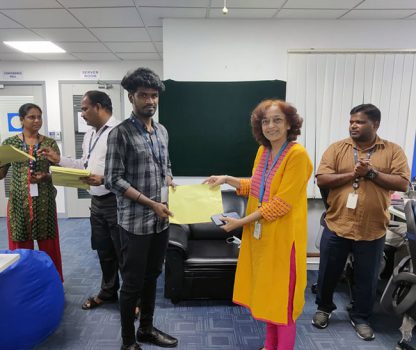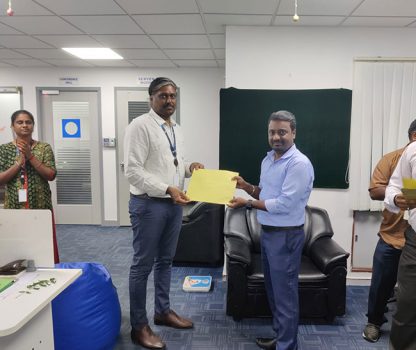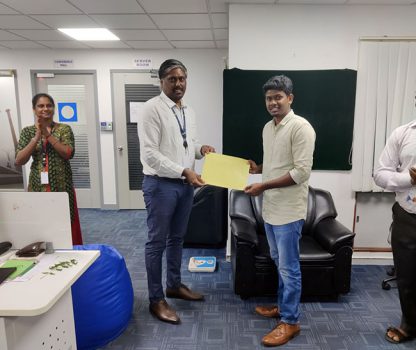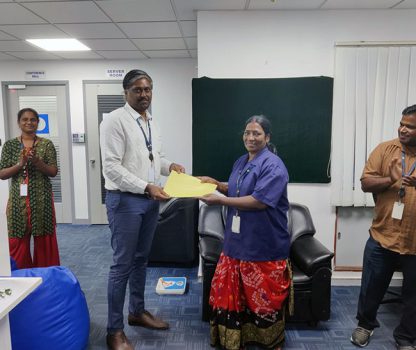 businessgateways (India) wish you a very happy work anniversary. We wish you continued success in developing and learning as you have in recent years. We are incredibly proud of how far you've come.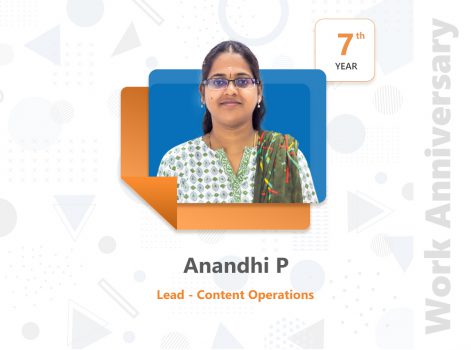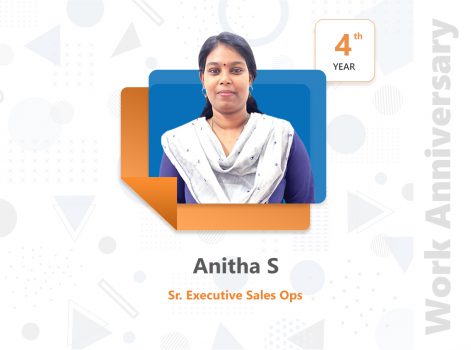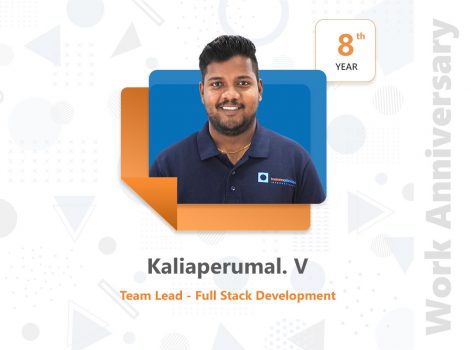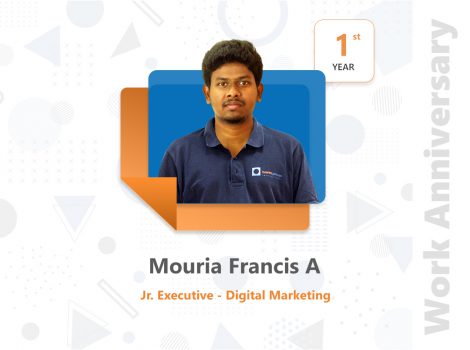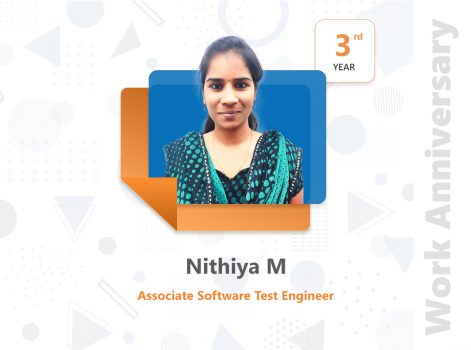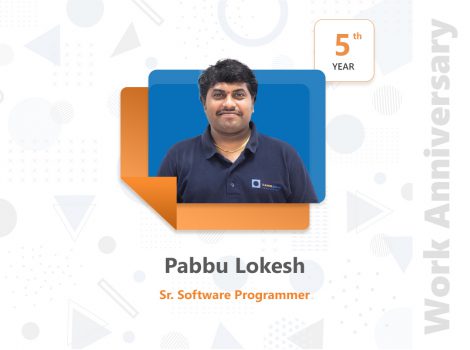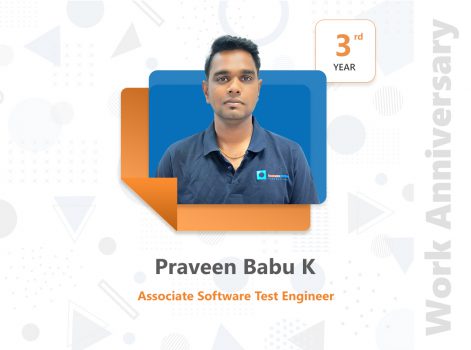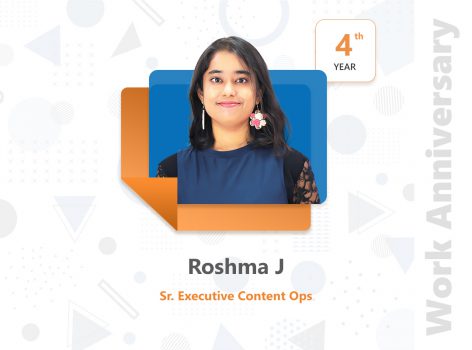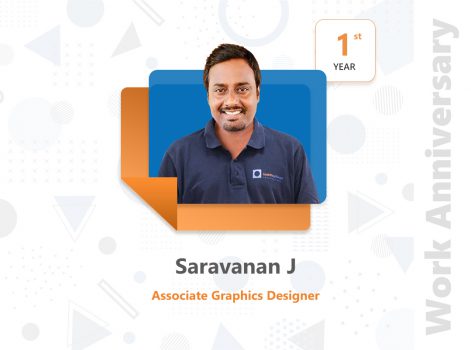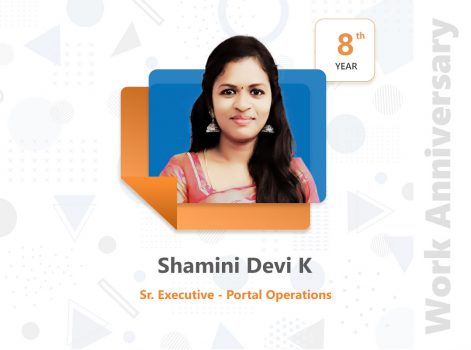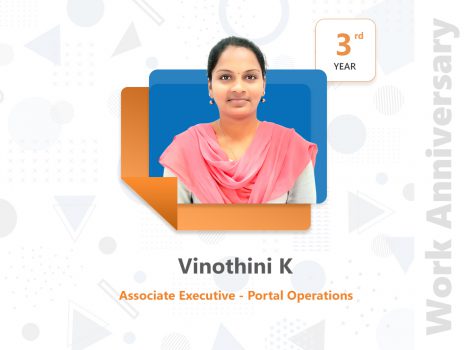 The Power of UI/UX Design: A Guide to Major Tools and Techniques
In this month's BGI Spotlight, Karthik R, Sr. Executive – UI Designer, shares insights about The Power of UI/UX Design: A Guide to Major Tools and Techniques Read Blog
BGI's Digitalized Interview Process
We encourage and support talents from any Cities to Villages across India & to be part of a thriving work culture where we view our colleagues as family & build a career for better living and values learning at every step of the process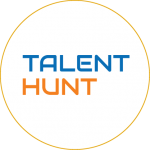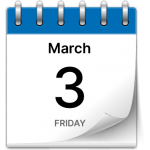 businessgateways (India) Representing ESC
Rewind: On October 17, 2022, the Tamil Nadu State Conclave was held at the STPI Campus in Chennai. The Electronics and Computer Software Export Promotion Council (ESC) and the Software Technology Parks of India collaborated on a new startup initiative called 'Building the Next Unicorn' to promote and strengthen the tech startup culture in India. Out of the 70 startups that applied to join, 30 with the most innovative proposals were invited to pitch their ideas before the jury. 17 of them participated, and the jury selected the five most innovative ideas for the national conclave.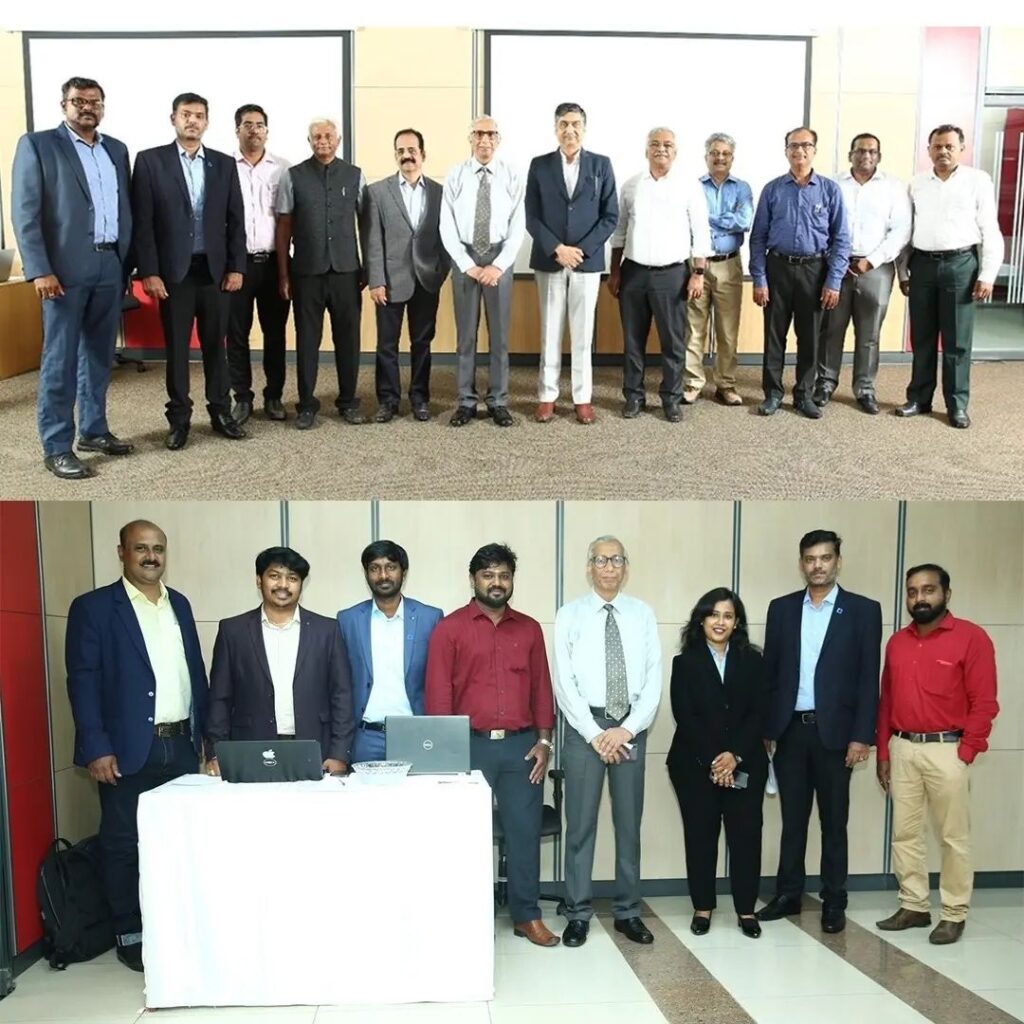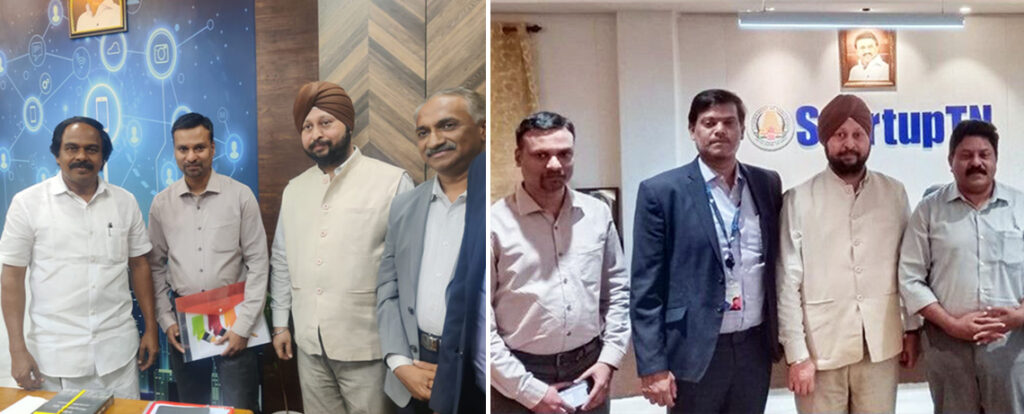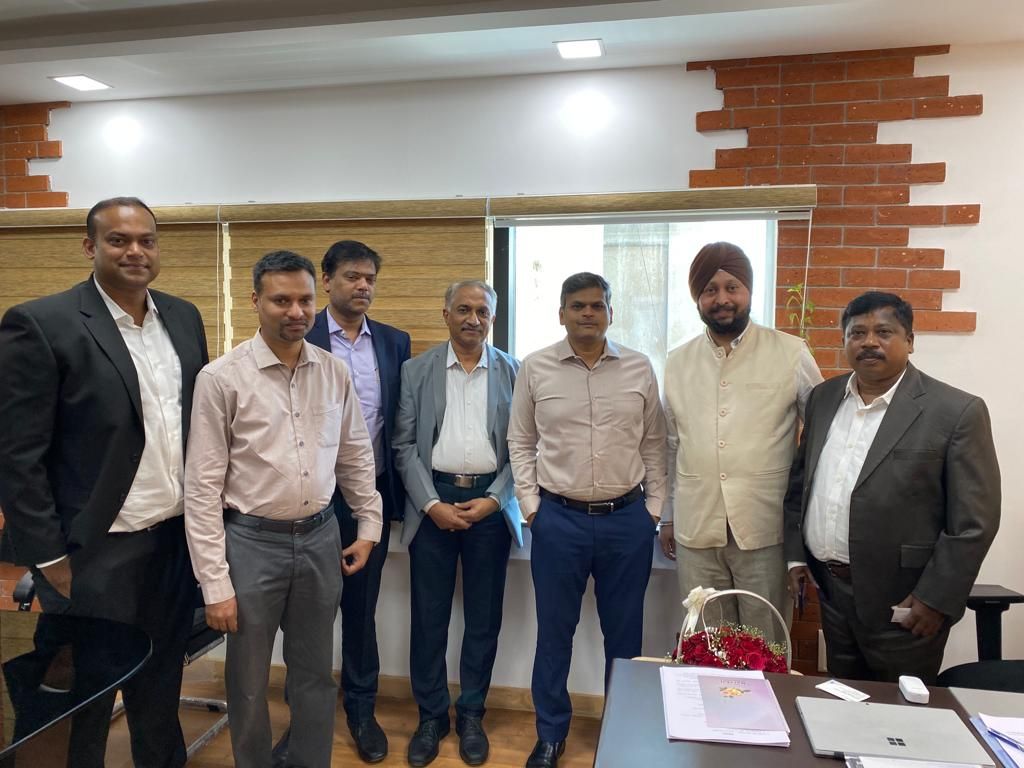 As a result of the Tamil Nadu State Conclave held by Electronics and Computer Software Export Promotion Council (ESC) and Software Technology Parks of India, QUEBEQ VENTURES from Tamil Nadu emerged as the WINNERS of India's most innovative startups for the Mission to USA (March 2023). This event provided a great platform for startups to showcase their innovative ideas and receive recognition and support from industry experts. The Honourable Minister of Information Technology, Thiru. Mano Thangaraj, Principal Secretary Thiru. J. Kumaragurubaran, and Startup TN CEO Thiru. Sivarajah Ramanathan congratulated Mr Kamal Krish, Founder of QUEBEQ VENTURES.
Team businessgateways (India) received accolades from ESC and STPI officials for the valuable support provided toward the successful conduct of the event.
Our CEO congratulated Mr. Denis Charlese ( GM – Operations, businessgateways India), who is also the Convenor of the Electronics and Computer Software Export Promotion Council (ESC) Tamil Nadu and Puducherry Chapter.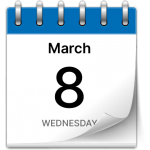 Celebrated International Women's Day, including presenting each female employee with a special card, roses, and chocolates. A cake-cutting ceremony to bring everyone together in celebration. In addition, our Pondicherry office's female employees presented gifts to women in the surrounding community, spreading kindness and generosity on this special day.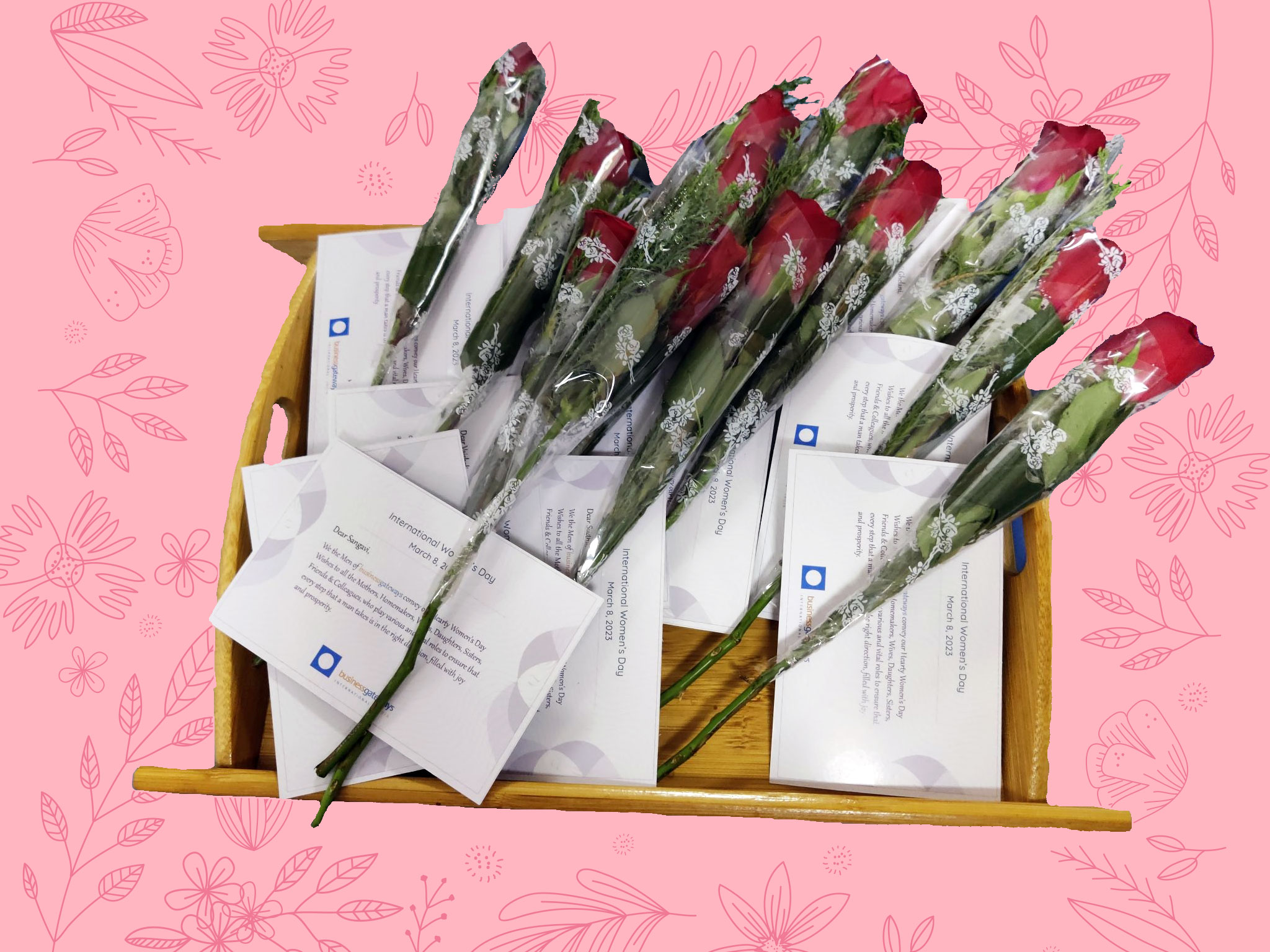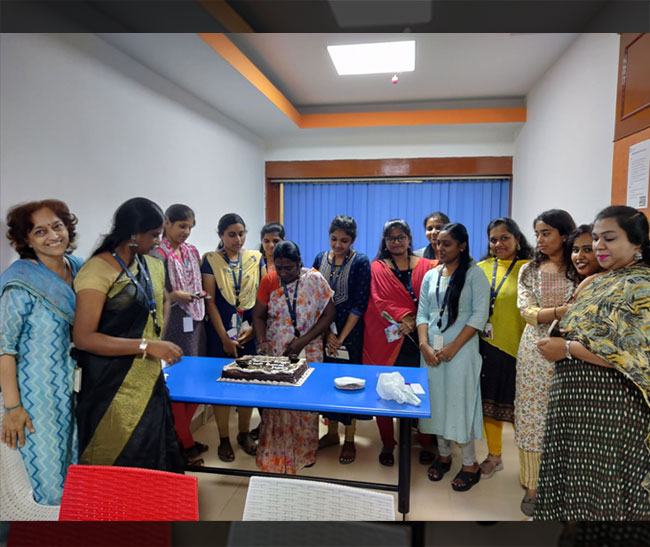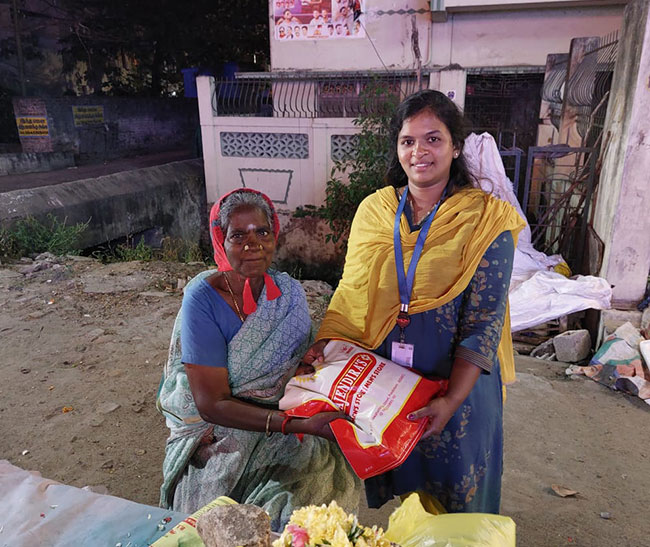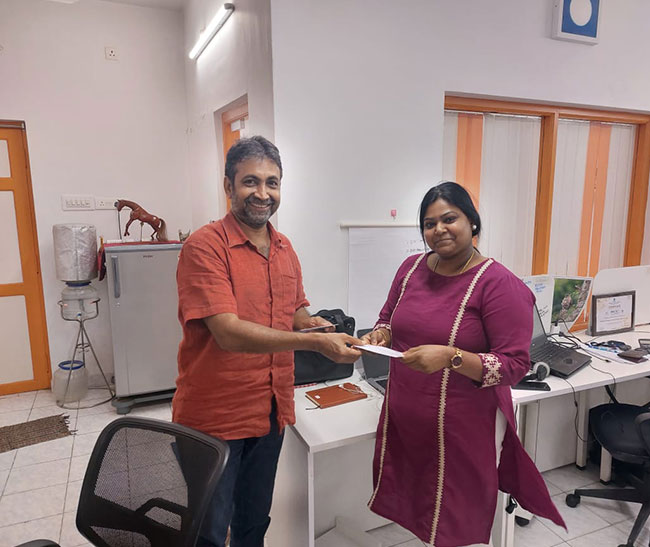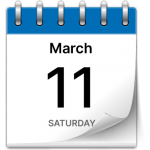 FAME TN Facilitating MSMEs Event
The Tamil Nadu edition of the ITFS Roadshow was recently held at the FaMeTN office in Chennai, serving as a platform to promote faster export invoice processing. The event was inaugurated by the Honourable Minister for Micro, Small, and Medium Enterprises (MSMEs), Thiru. T. M. Anbarasan. During the event, businessgateways was invited to present on JSRS to the MSMEs, and the presentation was delivered by Ms. Marwa Al Mashaikhi from the businessgateways Oman team. The presentation provided valuable insights and information on JSRS, showcasing its potential applications for Tamil Nadu MSMEs.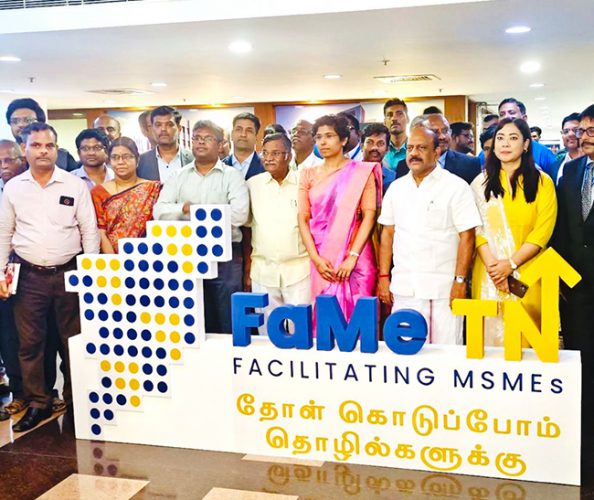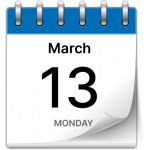 ISO 9001:2015 Audit at bgi
Our office recently completed an ISO 9001:2015 audit, which was successfully coordinated by our employees Ms Dharti Ghelani, Ms Kavitha, and their team in collaboration with the auditing team. Congratulations to the entire team on this achievement!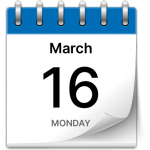 IESS X is India's largest display of engineering products and solutions with a large number of Overseas Buyers and Trade Buyers. Ms Priya Dinesh, Mr Hariharran Addithya, and Ms Sindhu Solai Kumar from the Business Development team attended the International Engineering Sourcing Show (IESS) 2023.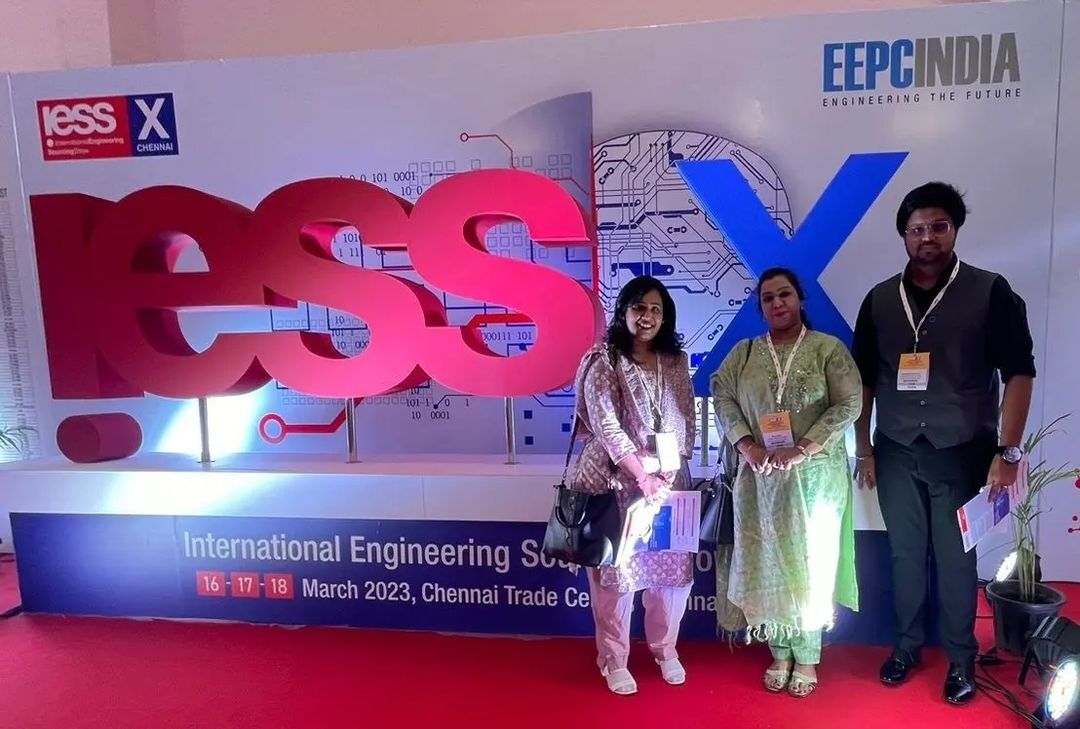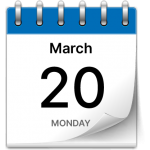 ICICI Bank awareness session
ICICI Bank recently conducted an awareness session at our company to educate employees about various banking services such as loans, credit cards, and salary accounts. The session was organised by our senior accounts executive, Mr Hariharan J, and the ICICI Bank representative effectively addressed employee queries and concerns. We appreciate ICICI Bank's efforts to enhance financial literacy among our employees and hope that this session will help them make informed decisions regarding their finances.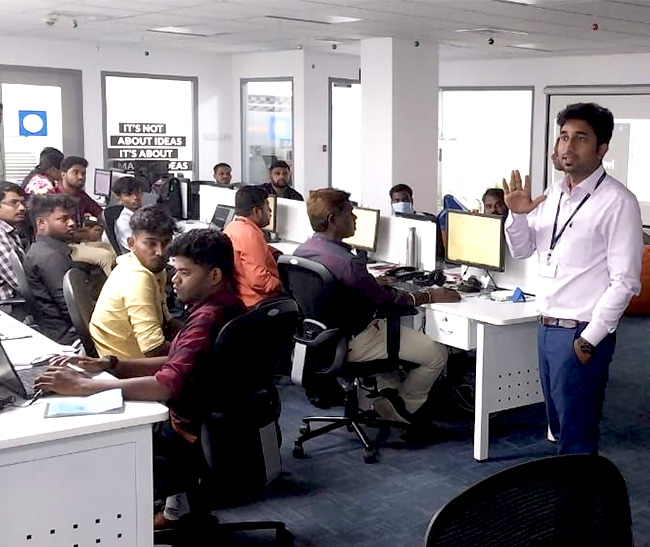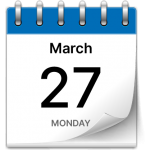 Team Oman and India together participated in INDIASOFT Event
Team businessgateways participated in the INDIASOFT 2023 Event (March 27 – 29, 2023) and set up a stall to showcase the company's services. The team comprised of Mr Hemant Murkoth, Mr Sanjiv Padman, Ms Monika Prasad, and Ms Samiha from businessgateways Oman and Mr Denis Charlese, Mr John IB, Mr Avinash Kumar Srivastava and Ms Sindhu Solai Kumar from businessgateways India. The team did an exceptional job of showcasing IT solutions on a build-and-operate model, the Joint Supplier Registration System, and GOPROC (eAuction or eTender).The team's efforts helped strengthen the company's brand and reputation at the event. Overall, the participation of Team businessgateways at the INDIASOFT 2023 Event was a success, and the team's hard work and dedication were instrumental in achieving this, supported by Sales and the Digital Marketing Team in the backend.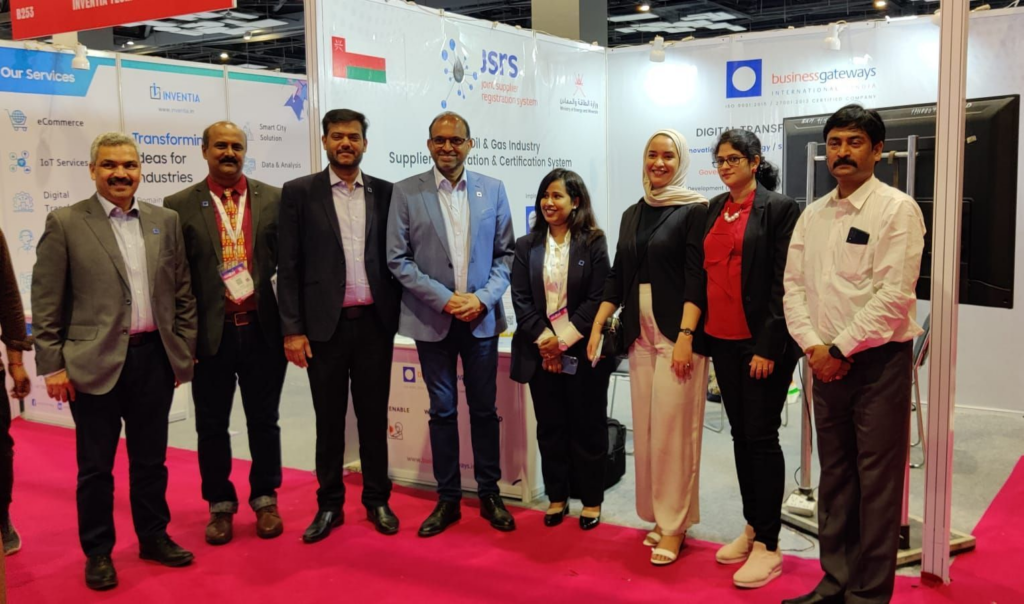 The INDIASOFT Event was a success, our CEO commented
businessgateways Sponsored Event at SRM University
International Conference on Recent Trends in Data Science and its Applications [ICRTDA 2023], organised by the Department of Data Science and Business Systems School of Computing, SRM Institute of Science and Technology, Kattankulathur. businessgateways was one of the sponsors of the event.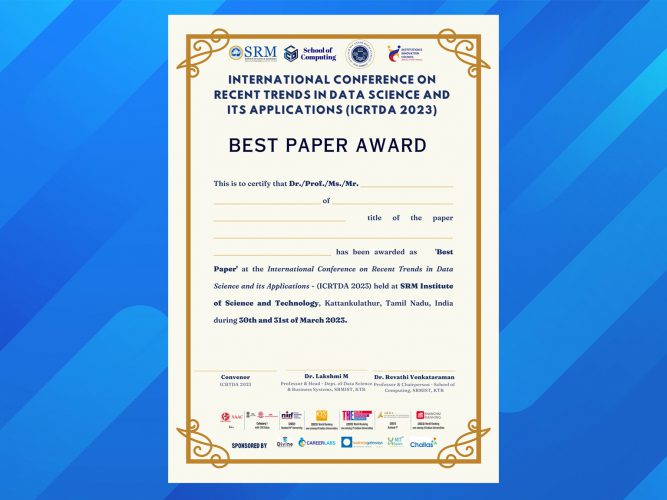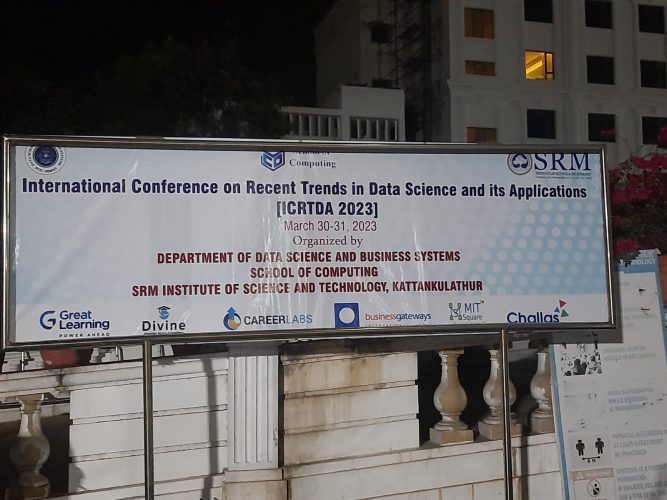 Monthly Birthday Celebration at the Office
Mr Ramgovind Moorkoth, Subashnan, Sundararajan, Nishanth, Mohan Raj, Karan Kumar, Jayakumar, Manoj & Jayaprakash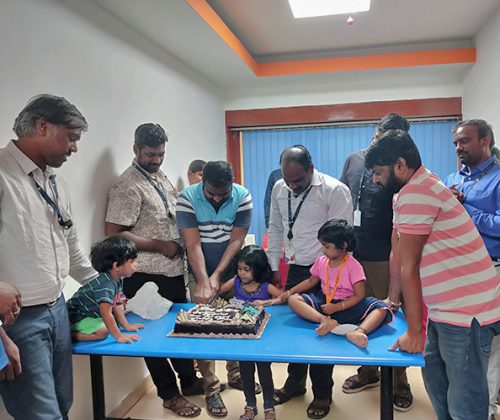 Congratulations, Akash, on completing your MBA degree! This is an accomplishment that deserves to be celebrated. We are proud of the hard work and dedication you have put into achieving this milestone.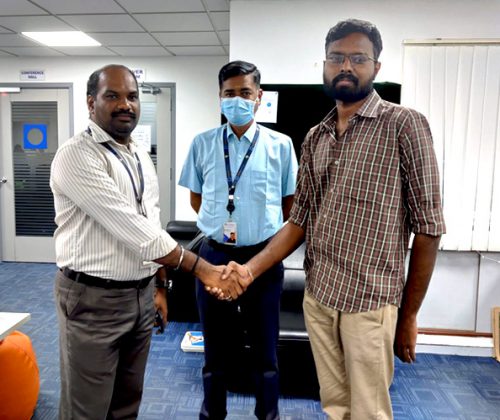 Sapna Shanmuganathan Marriage
From all of us here at BGI India, wishing you and your partner a lifetime of happiness together.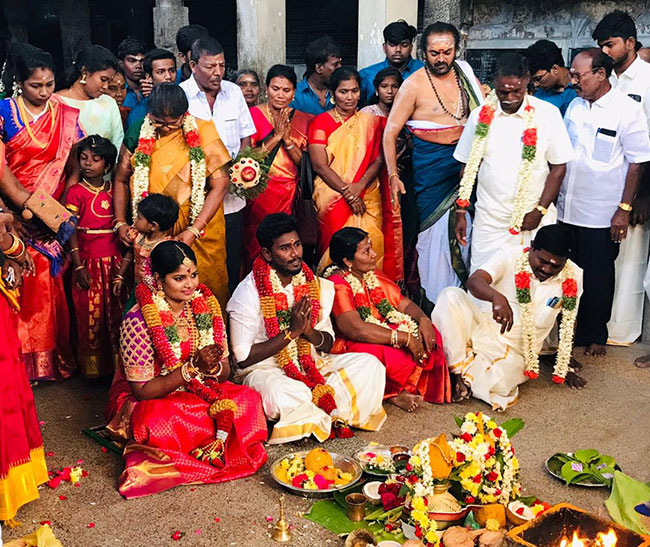 Congratulations Suresh & Sowndharya
We want to express our heartfelt congratulations to you both on the birth of your new baby Son! This is a very exciting moment for your family, and we are overjoyed to hear the good news.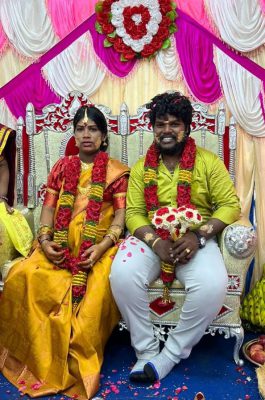 WhatsApp Has Some Features Group Admins May Like
WhatsApp Has Some Features Group Admins May Like "Meta-owned Whatspp's new features to give more power to group admins These changes follow some updates made over the last few months, including making groups larger, and giving admins the ability to Read Article
How to Use ChatGPT on WhatsApp (Guide)
At this point, ChatGPT has dug its way into almost every device conceivable. Now you can use the AI bot on WhatsApp without any complicated steps. So without further ado, let's begin learning how to use ChatGPT on WhatsApp. Read Article
Adobe Firefly is a family of creative generative AI models designed to enhance the creative process for artists, designers, and creators. It allows users to generate extraordinary content using everyday language and offers potential applications in digital imaging, photography, illustration, graphic design, video, marketing, social media, and 3D modelling. Read More
Create videos quickly with AI assistance. Create an outline of ideas, review AI content suggestions, and pick your spokesperson. That's all you need to make a video presentation! Read More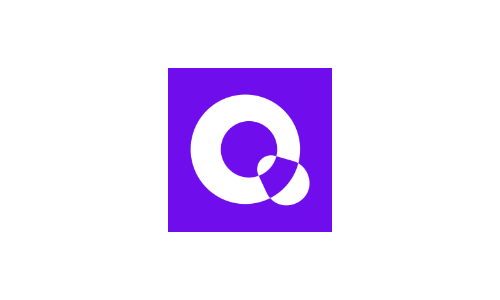 AskYourPdf is an AI-powered chat system that enables users to interact with PDF documents in a more efficient and enjoyable way. It uses cutting-edge AI technology to help users quickly navigate, understand, and extract valuable insights from their PDFs. It also makes learning from PDFs more playful and engaging. Read More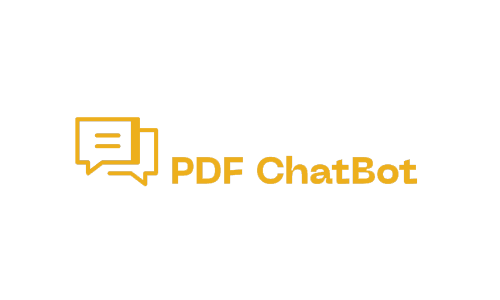 Supernormal is an AI platform that helps users write meeting notes faster. It captures the transcript and video of the meeting and automatically sends out the notes to participants. Read More