"INside businessgateways" newsletter that brings together the happenings, ongoing projects, and monthly events at BGI.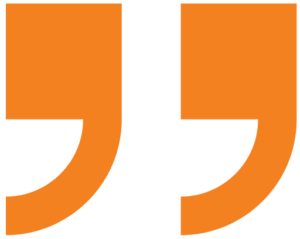 Quote
"Thinking is progress. Non-thinking is stagnation of the individual, organization, and the country. Thinking leads to action."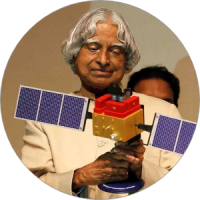 The businessgateways (India) Newsletter is a monthly periodical delivering a curation of past Events, highlights from our office activities (CSR), interesting business news and blogs on current trends straight to your inbox. Scroll down to browse through this month's highlights.
If you've come across an intriguing topic or news that you'd like to see featured in next month's newsletter, please feel free to send an email to socialmedia@businessgateways.com We will include it in the newsletter, giving you credit as the contributor.
Check out businessgateways' (Oman) monthly newsletter to stay informed about the happenings and upcoming Events. Read More
Chandrayaan-3 Mission Celebrated with Great Enthusiasm at Business Gateways India
The atmosphere at Business Gateways was filled with joy and excitement as the Chandrayaan-3 mission by ISRO was live telecasted in our office. The entire team came together to celebrate the success of the ISRO team. We witnessed India's remarkable space achievements and took pride in being part of this historic moment. Congratulations, ISRO, on your outstanding achievement from all of us at Business Gateways!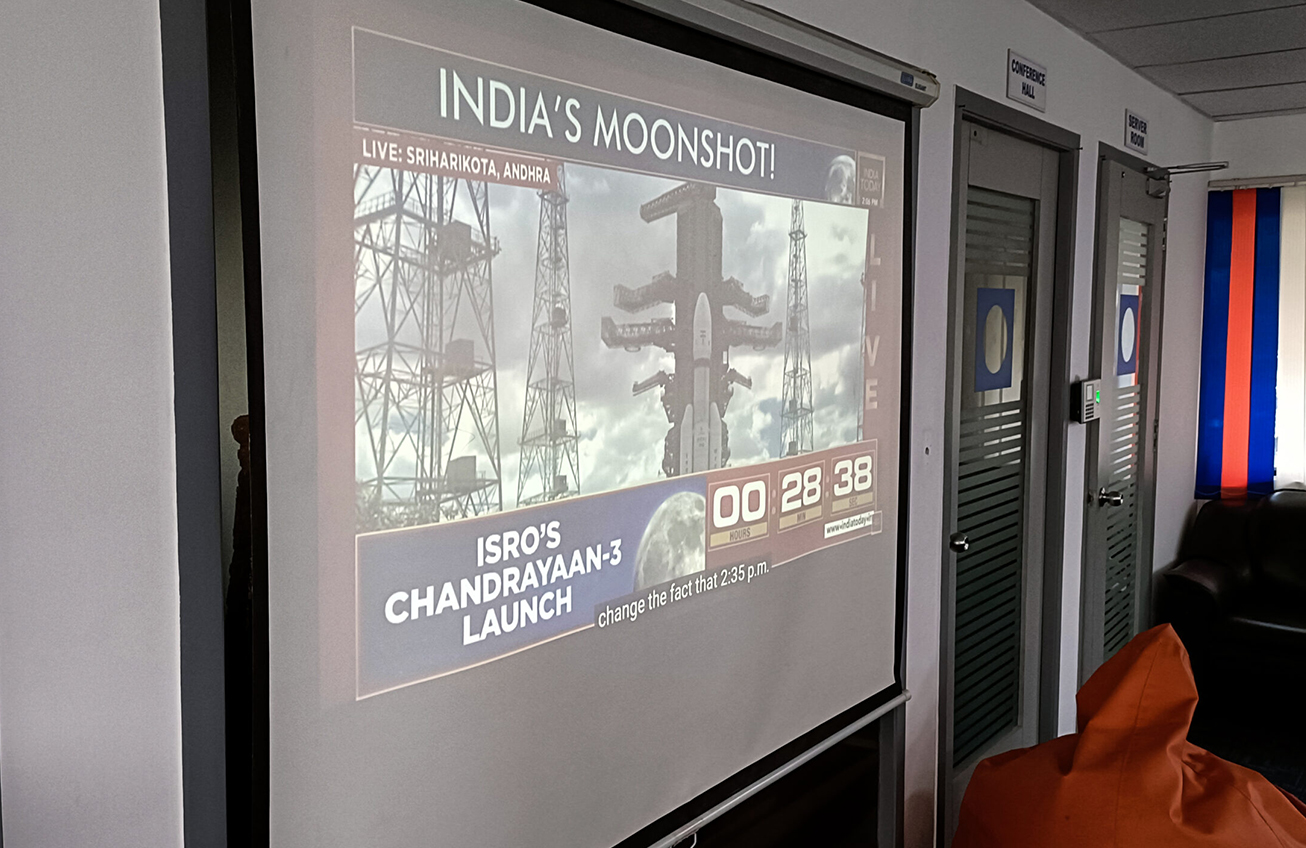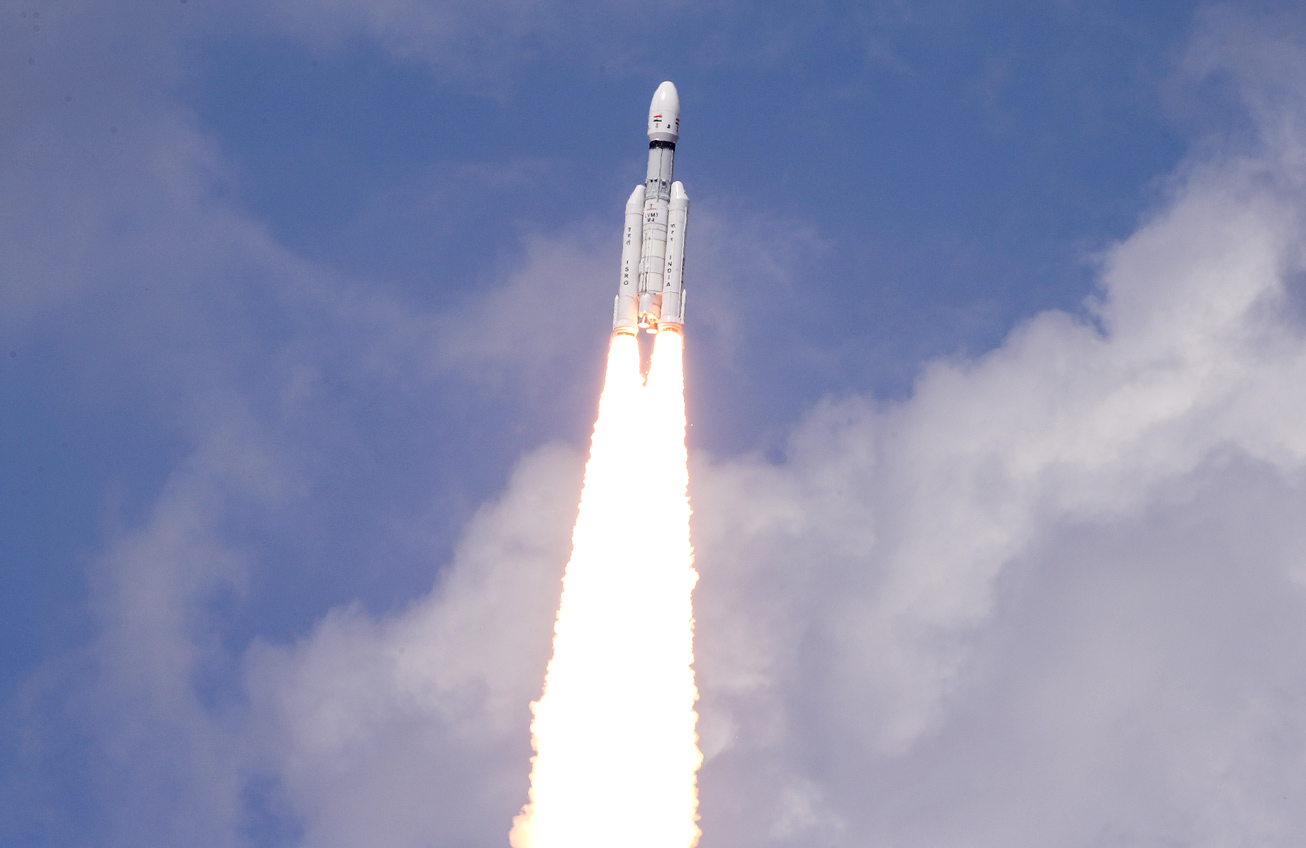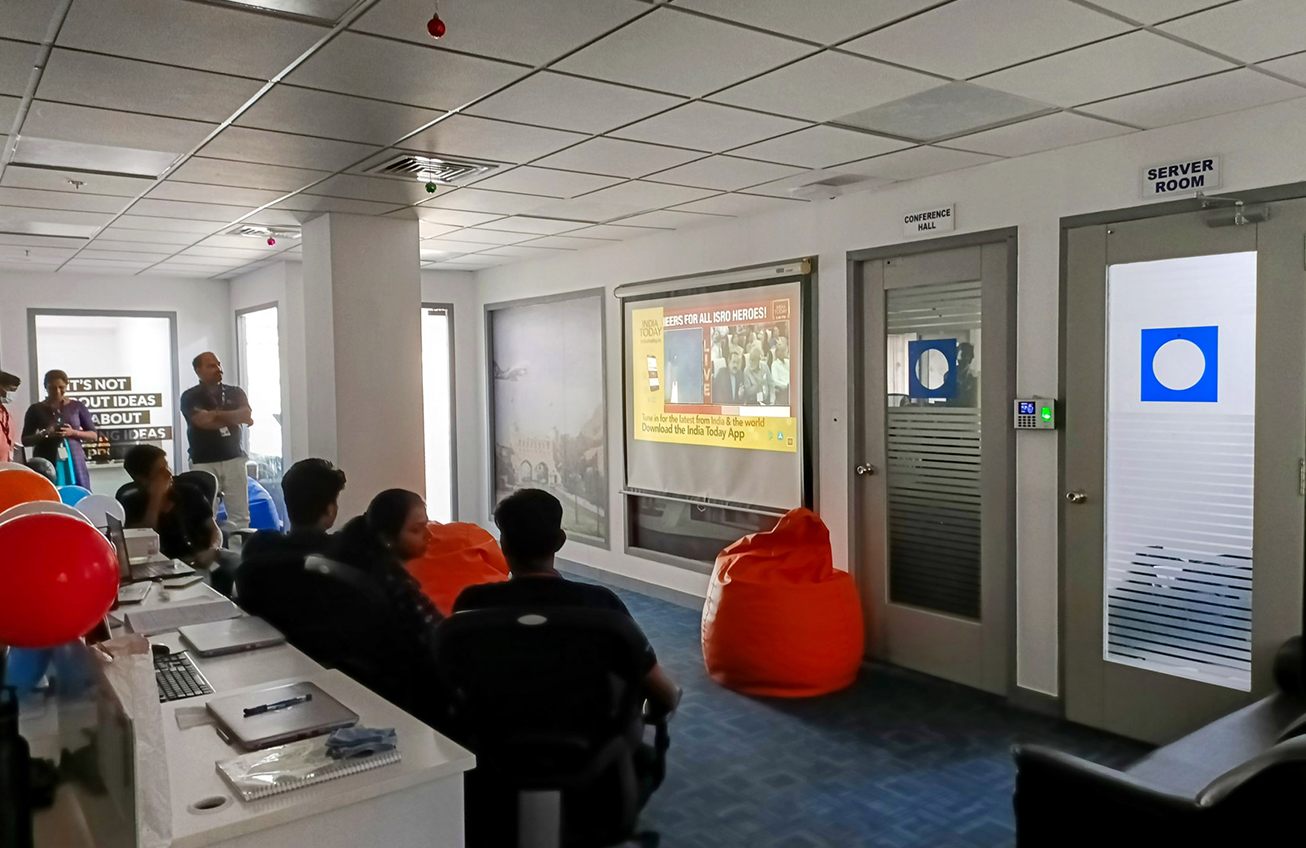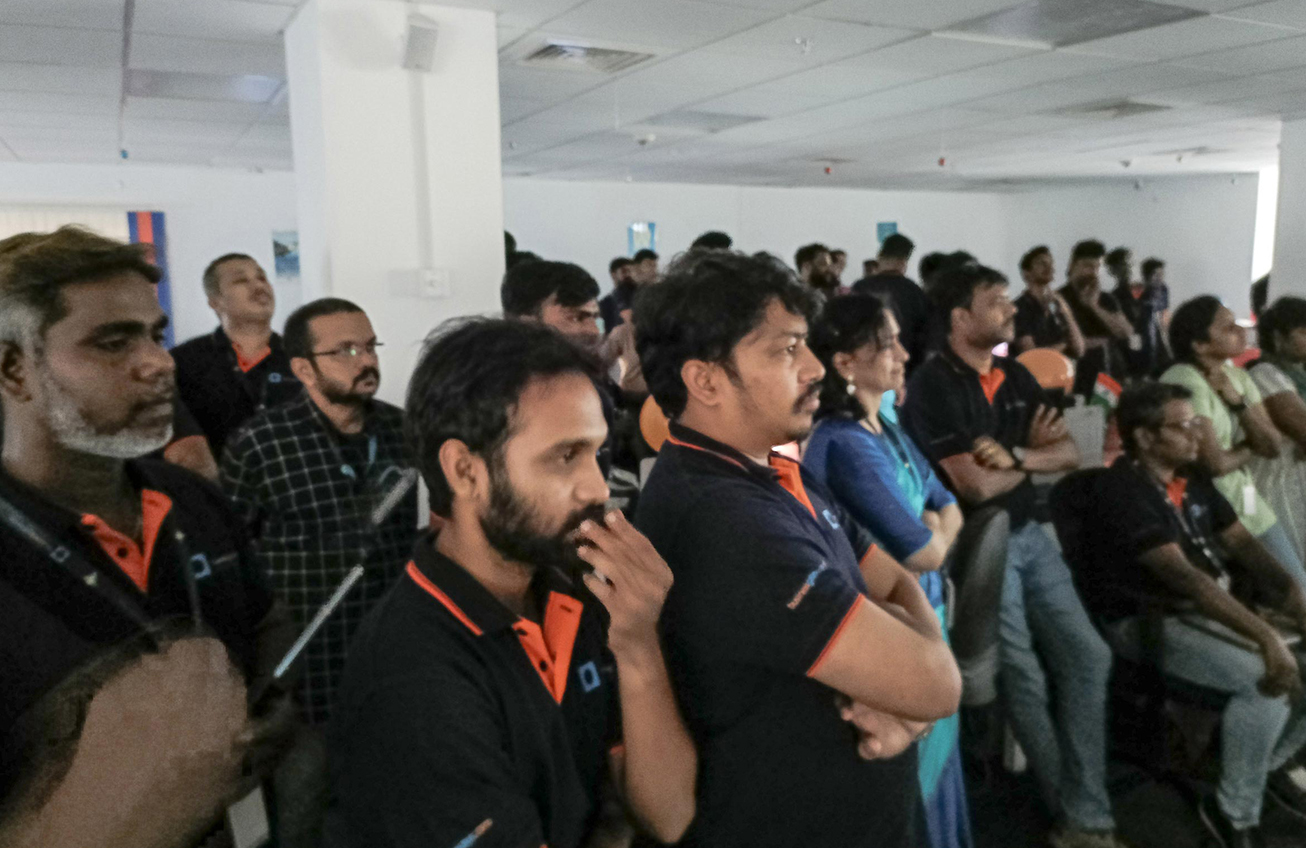 BGI India's Projects Scheduled for the Month
BGI 9th Anniversary Event
BGI's 9th Anniversary: Thanksgiving day to family members
On July 1, 2023, BGI commemorated its 9th anniversary with an unforgettable annual day event at Esthell Village Resort. The occasion united employees, their families, Our CEO, Mr. Hemant Murkoth, and directors Dr. Nasser Saif Majid AL-Dhahli and Mr. Omar Al Mamari in celebration of nine years of excellence and growth.
The day brimmed with lively team competitions, fostering camaraderie and promoting work-life balance among the staff. Amidst the friendly rivalry, the Orange Team (Semmanjal Siruthaigal) emerged as champions, showcasing exceptional skills and true teamwork.
During the event, we took the opportunity to honor outstanding employees who made remarkable contributions to our company's success: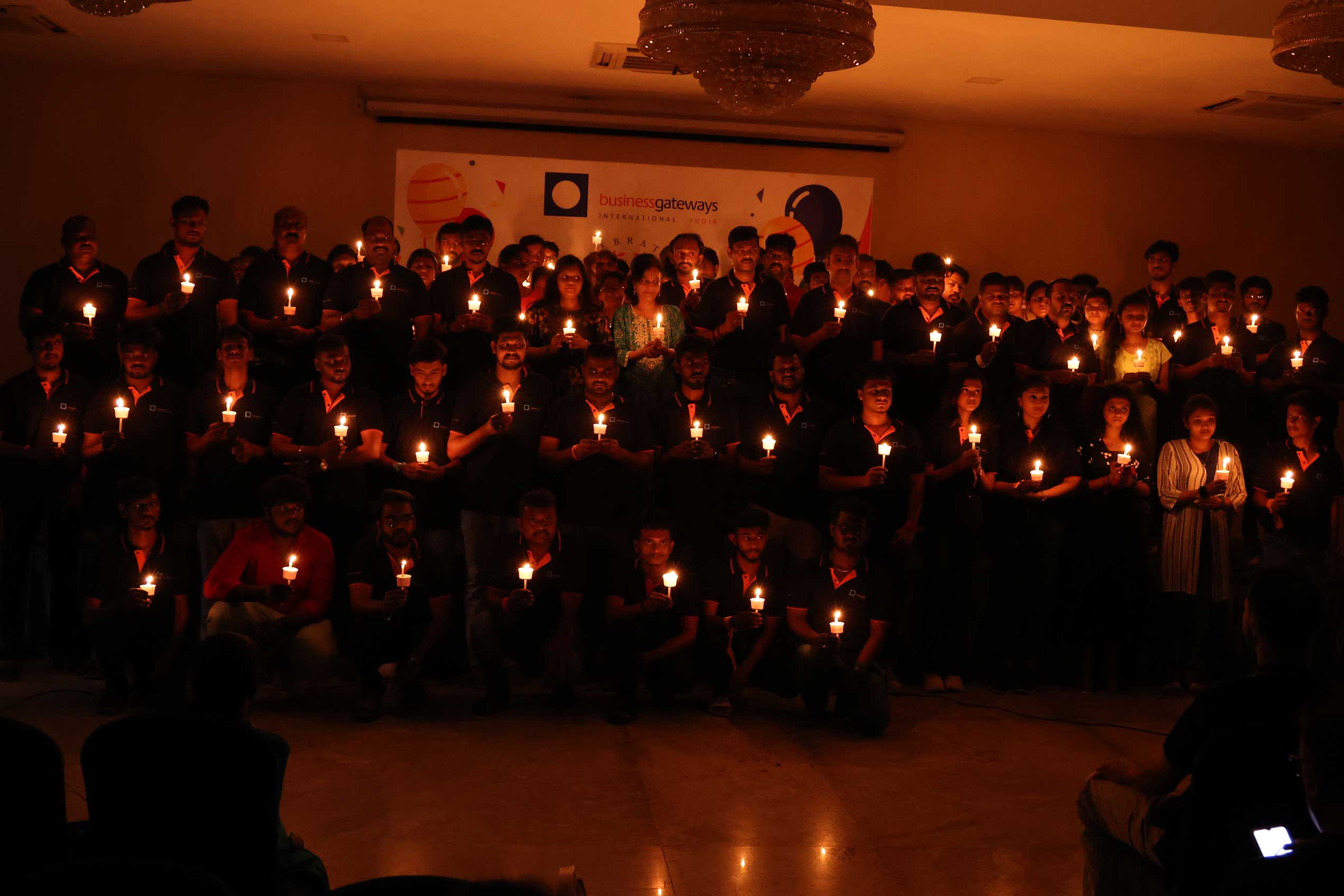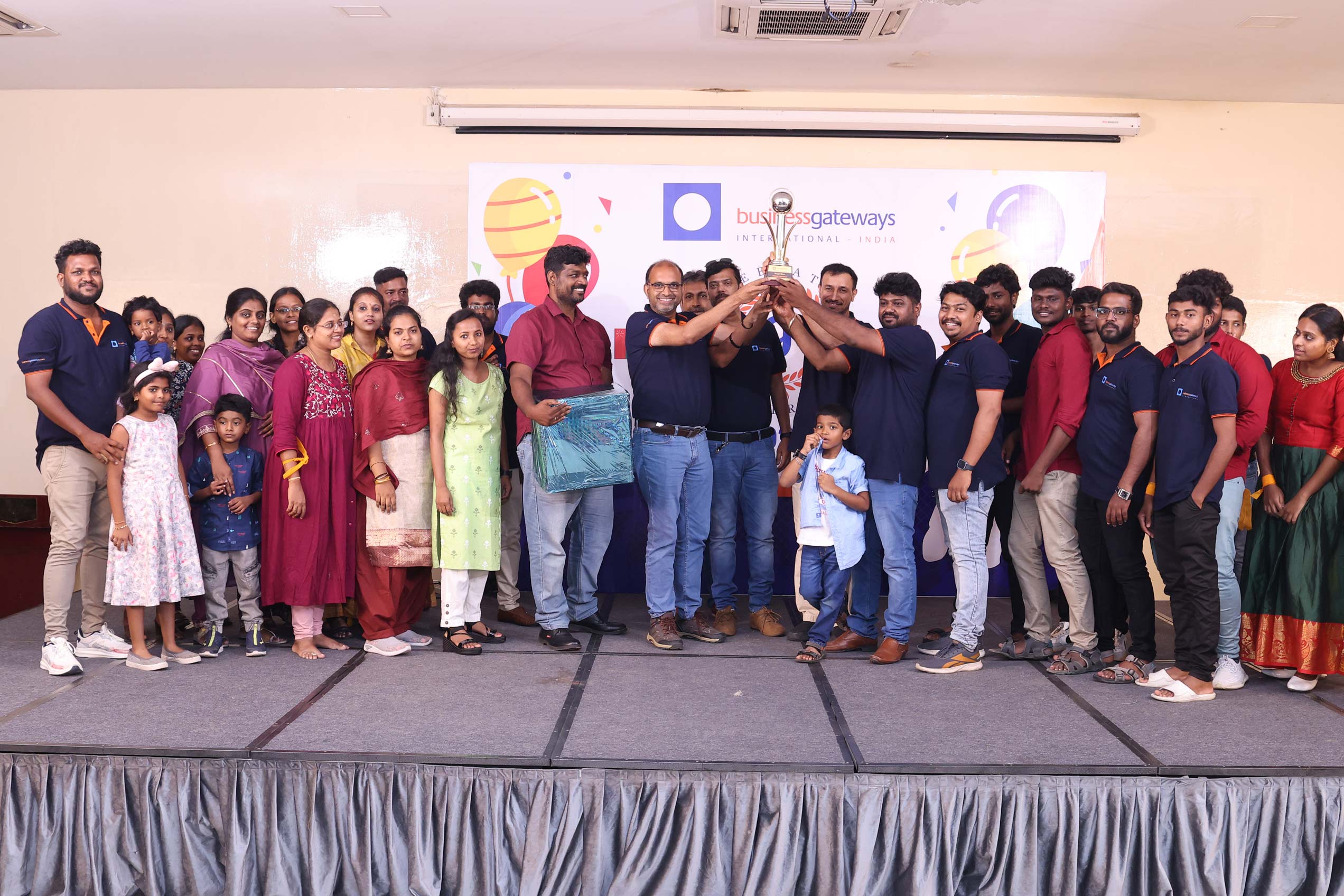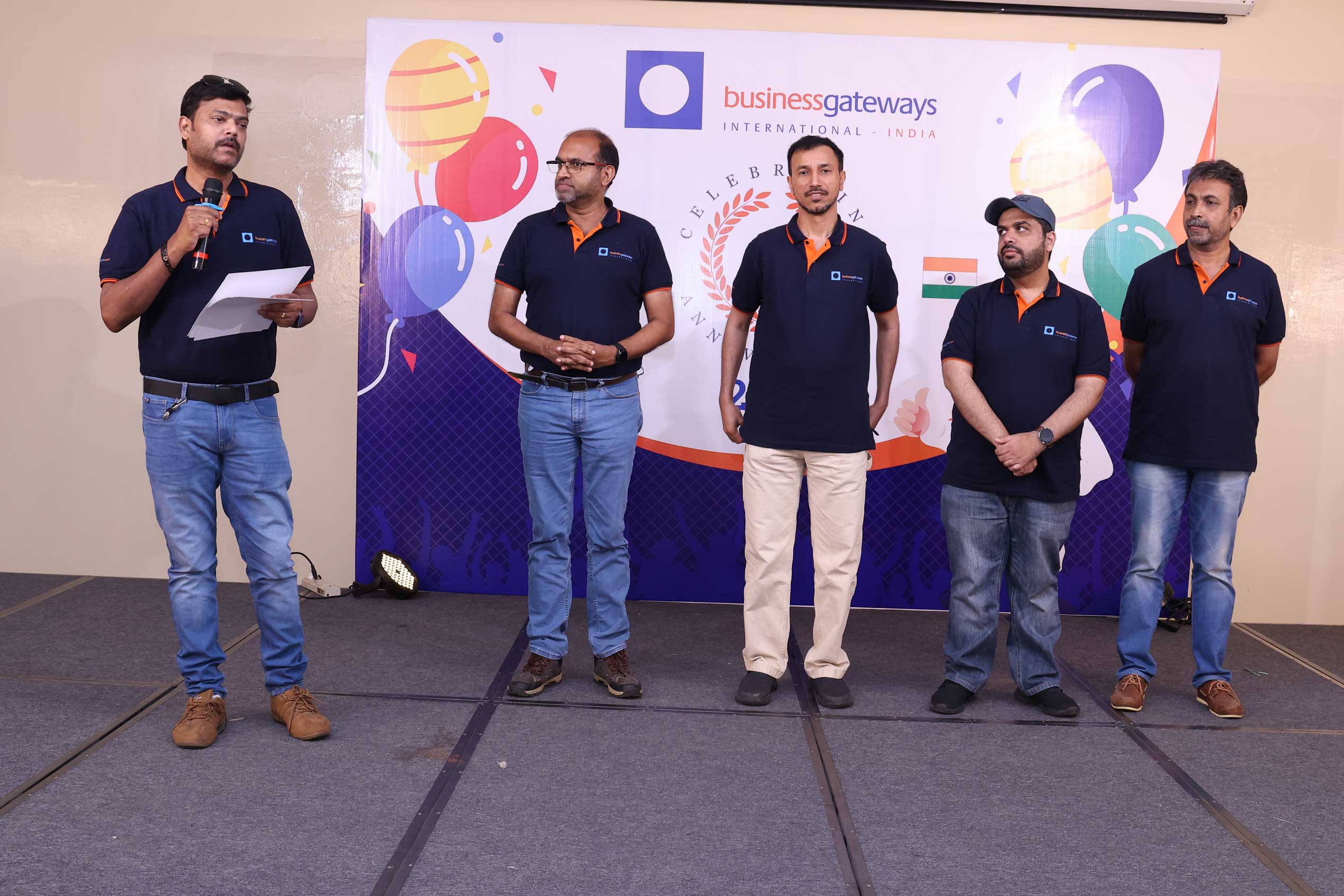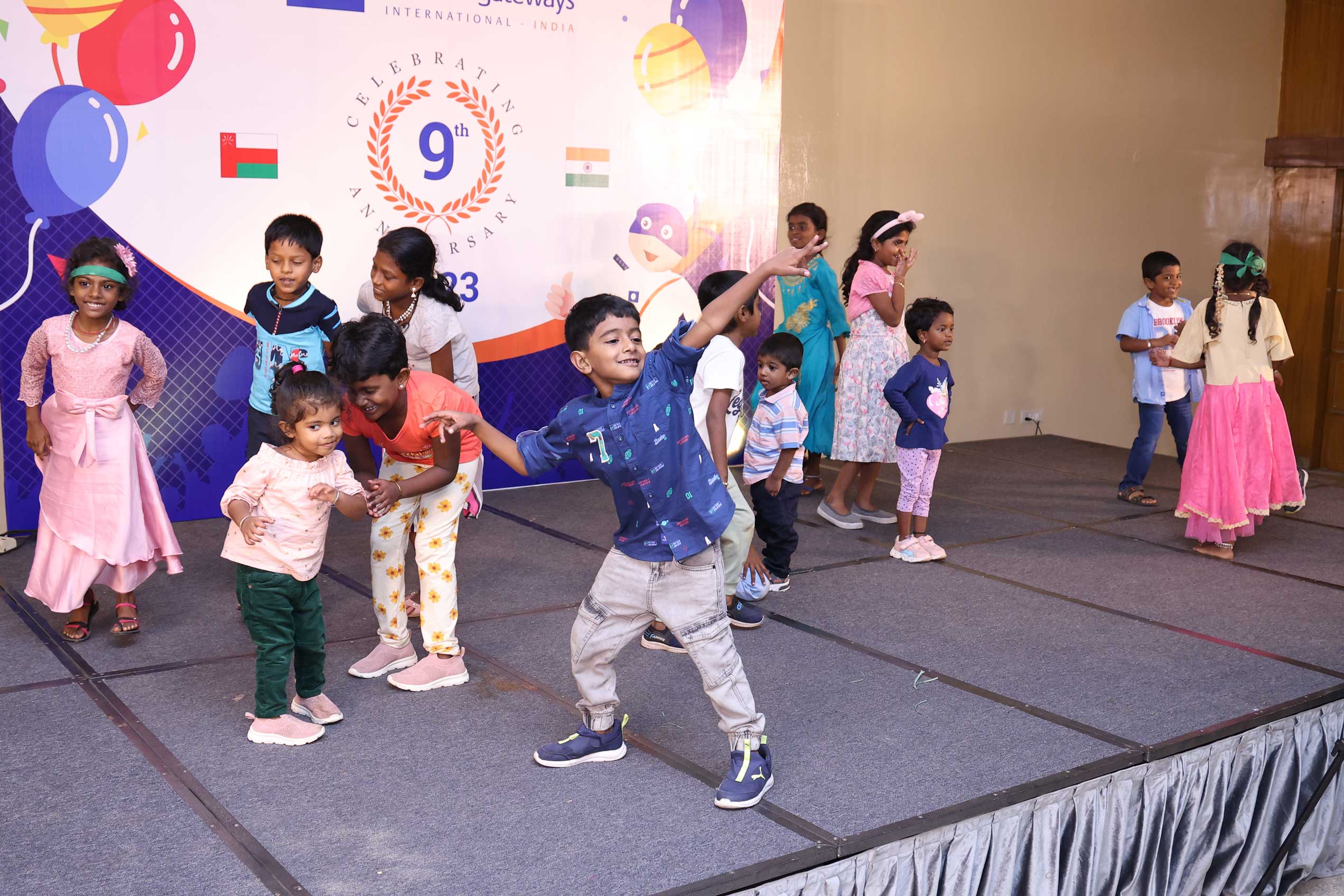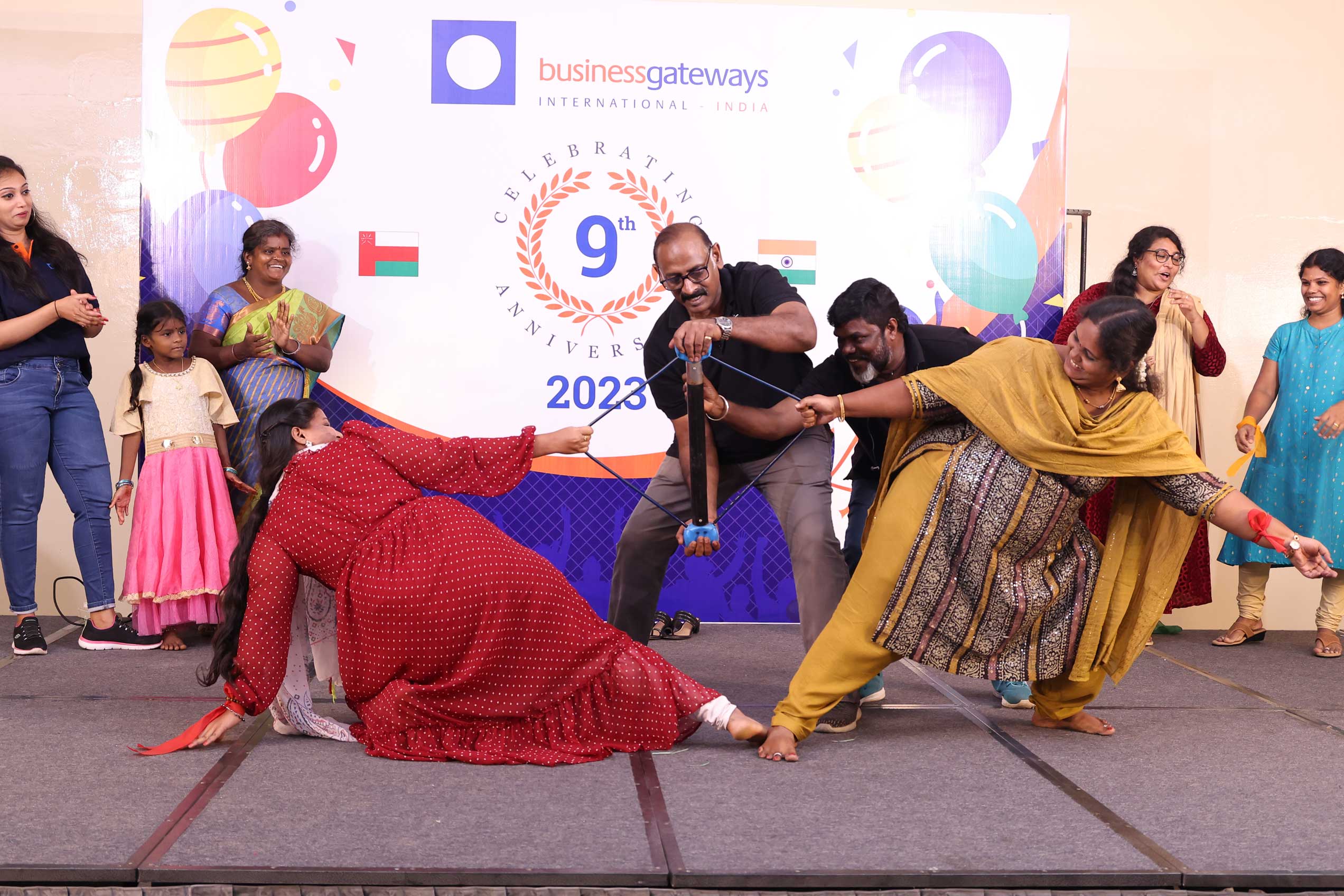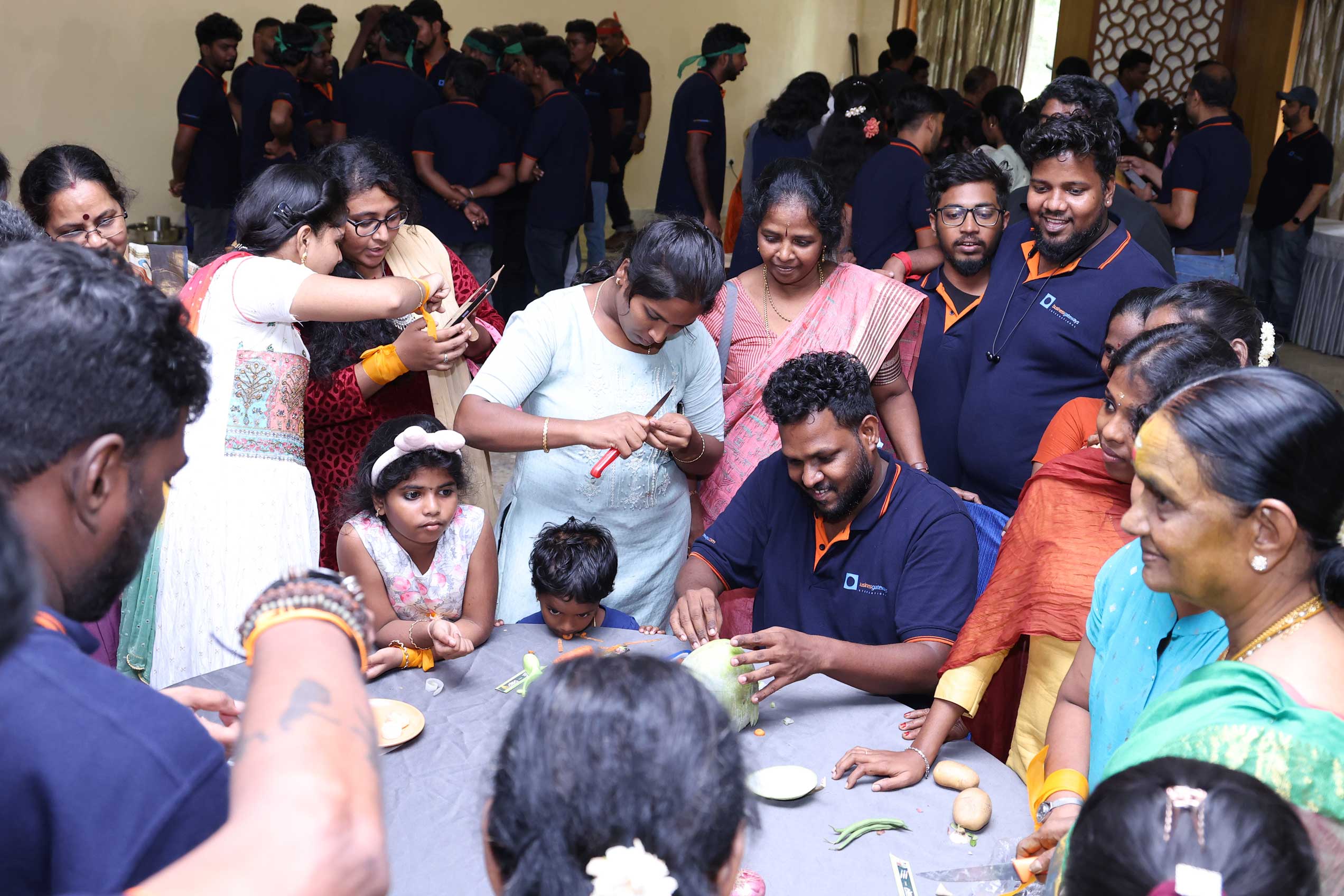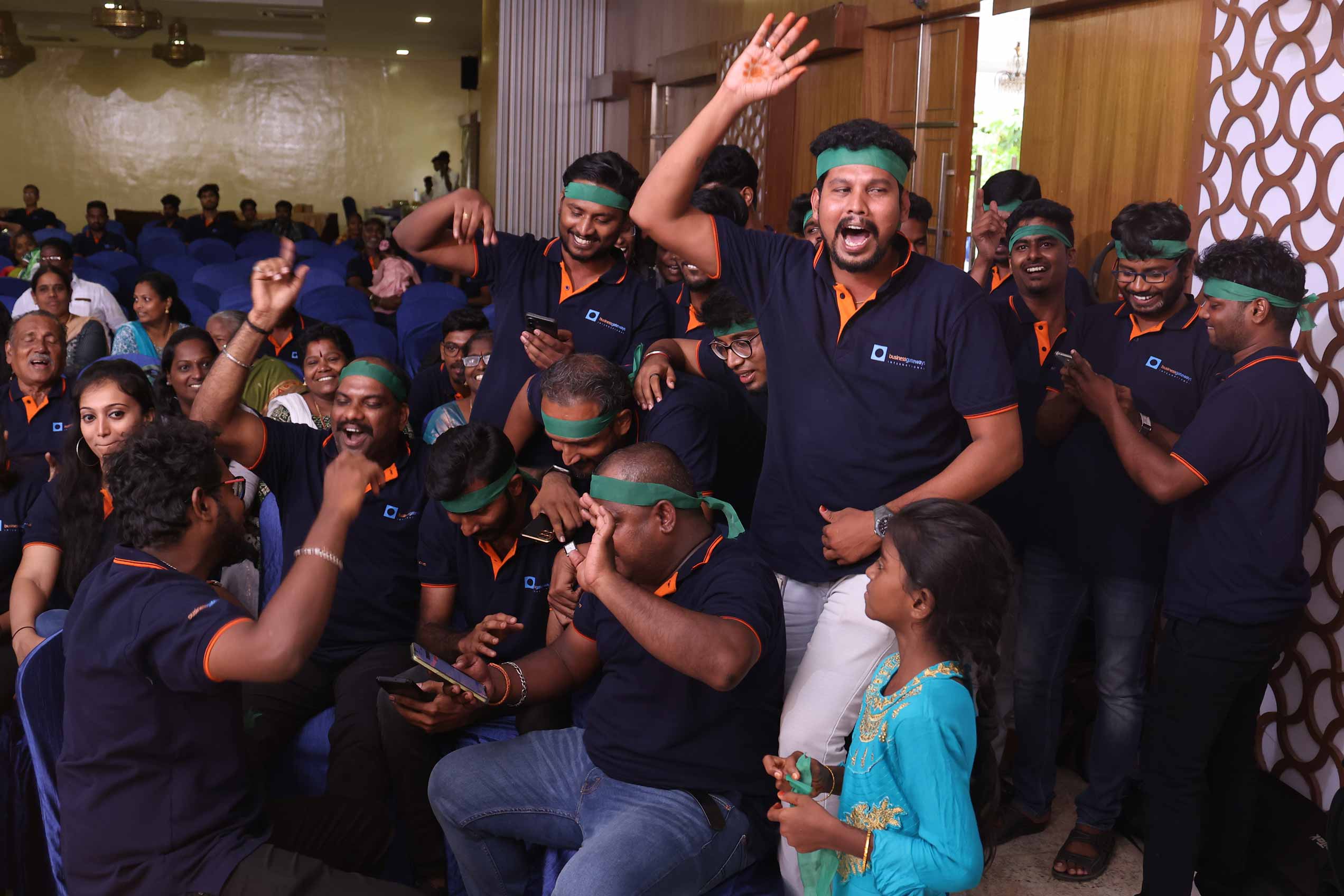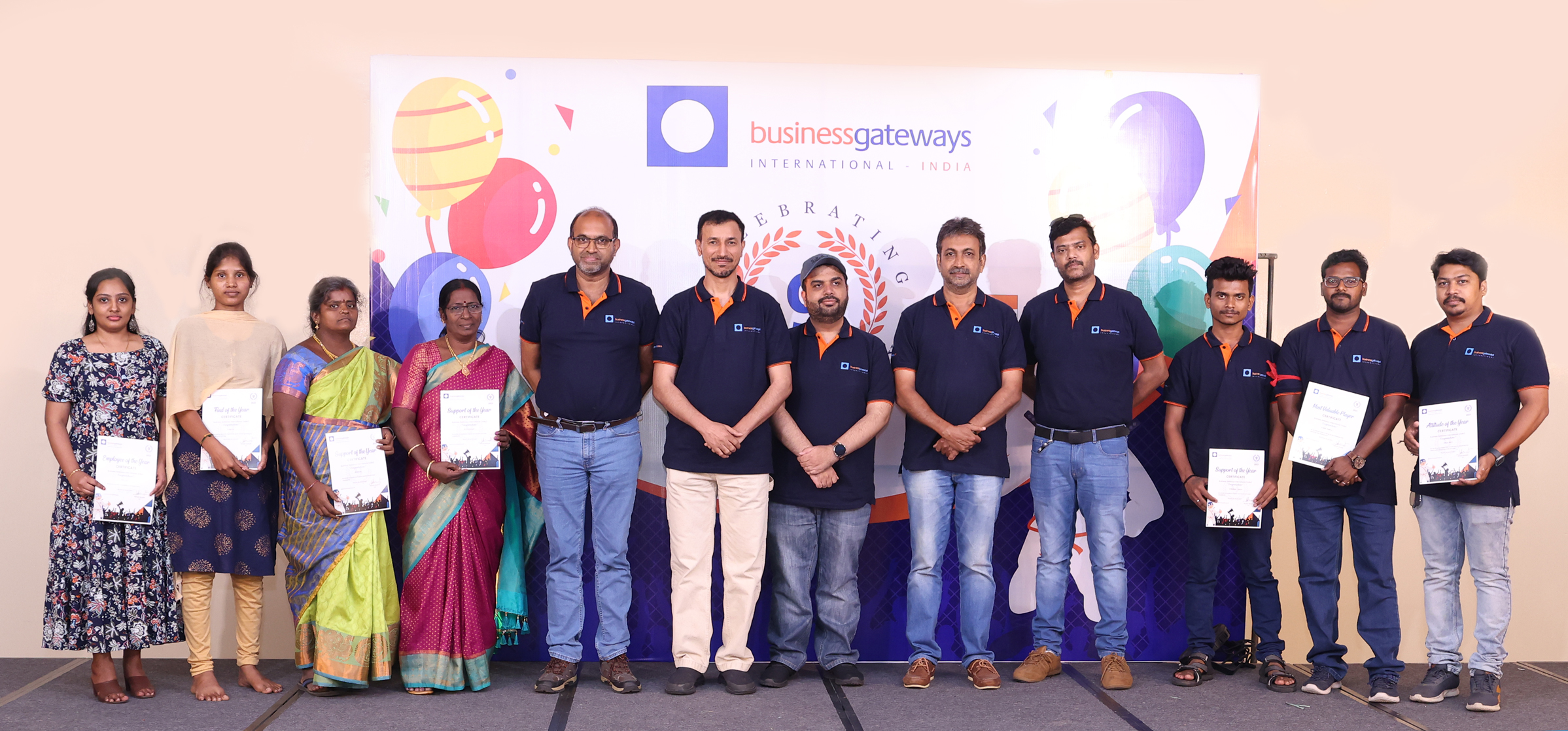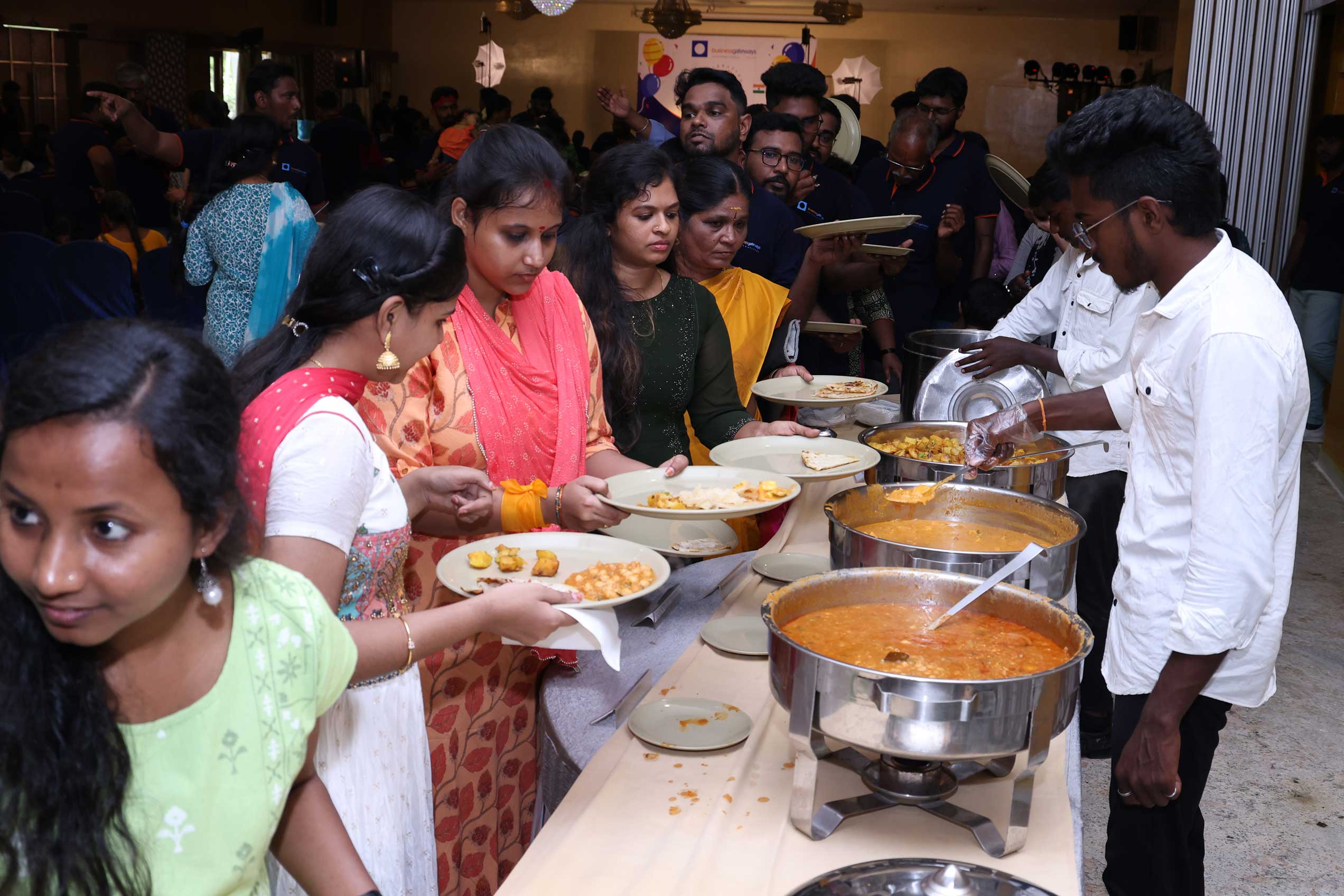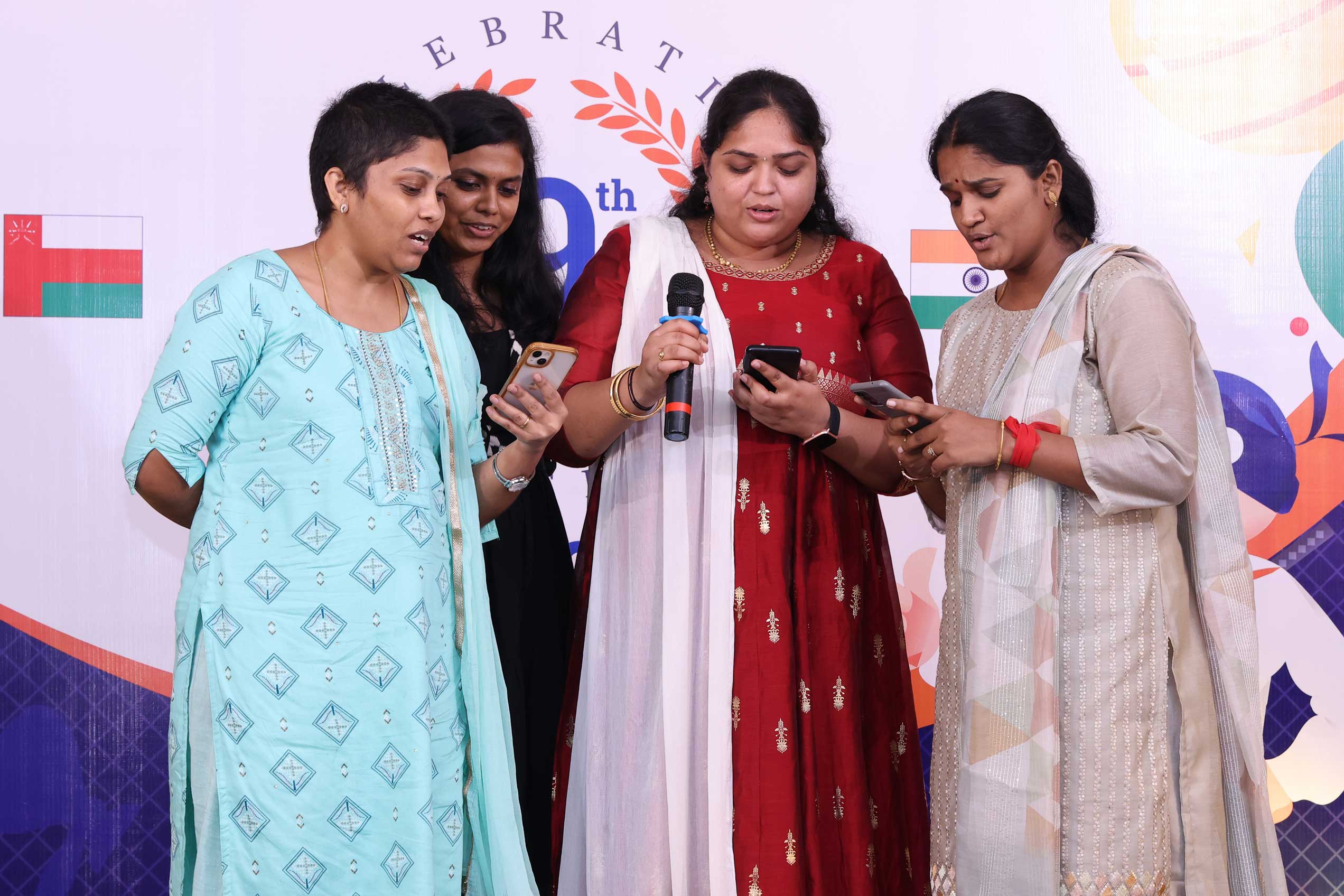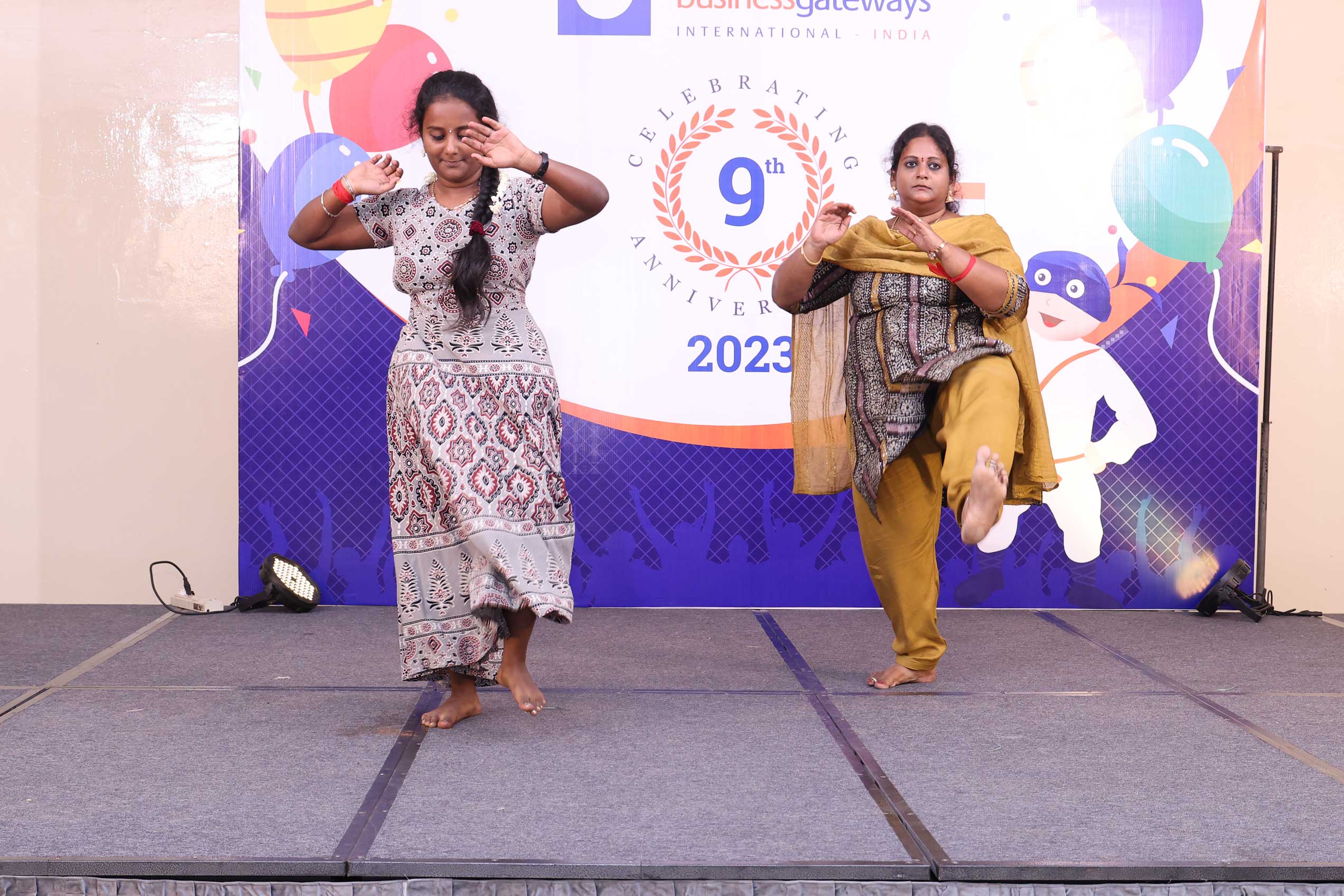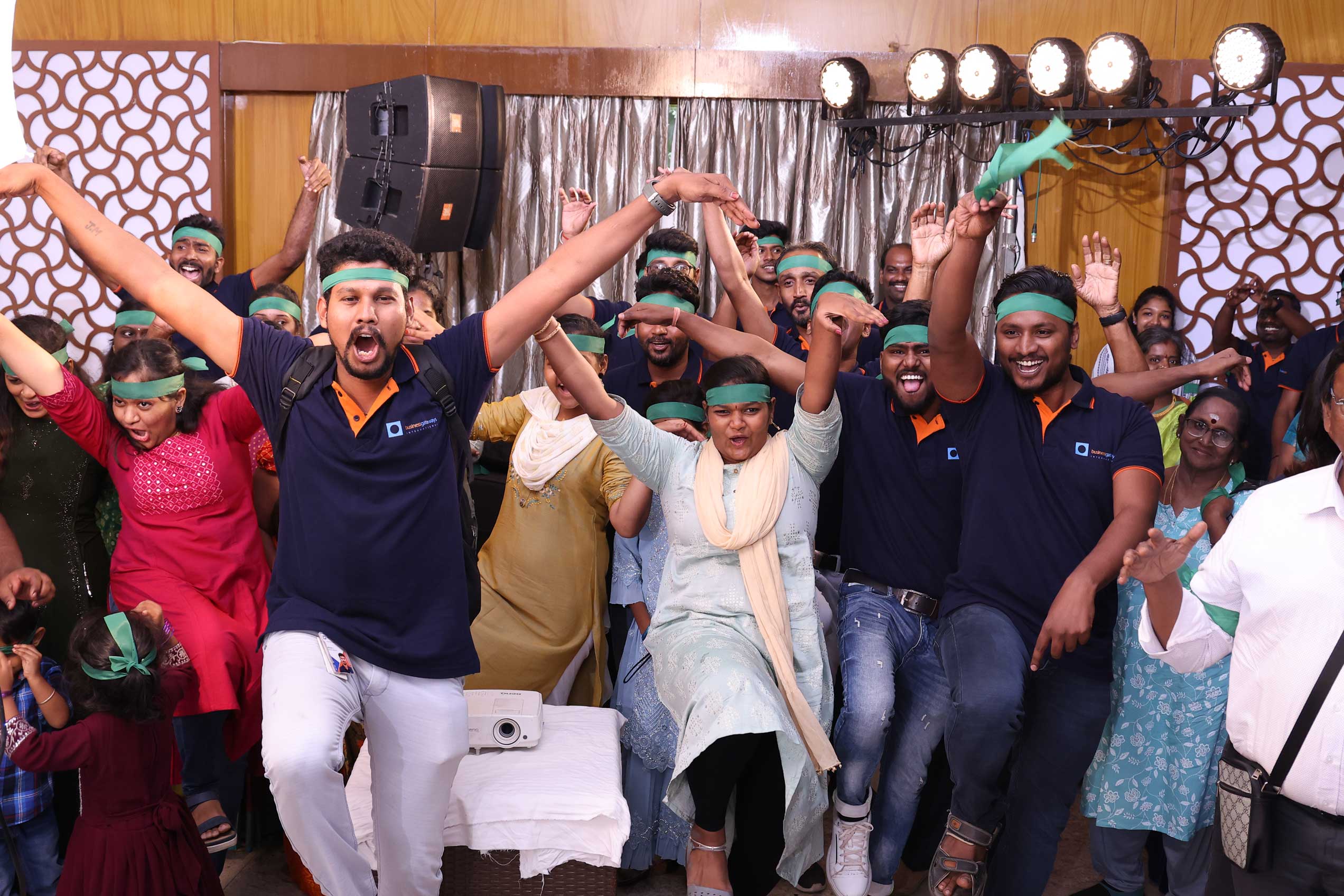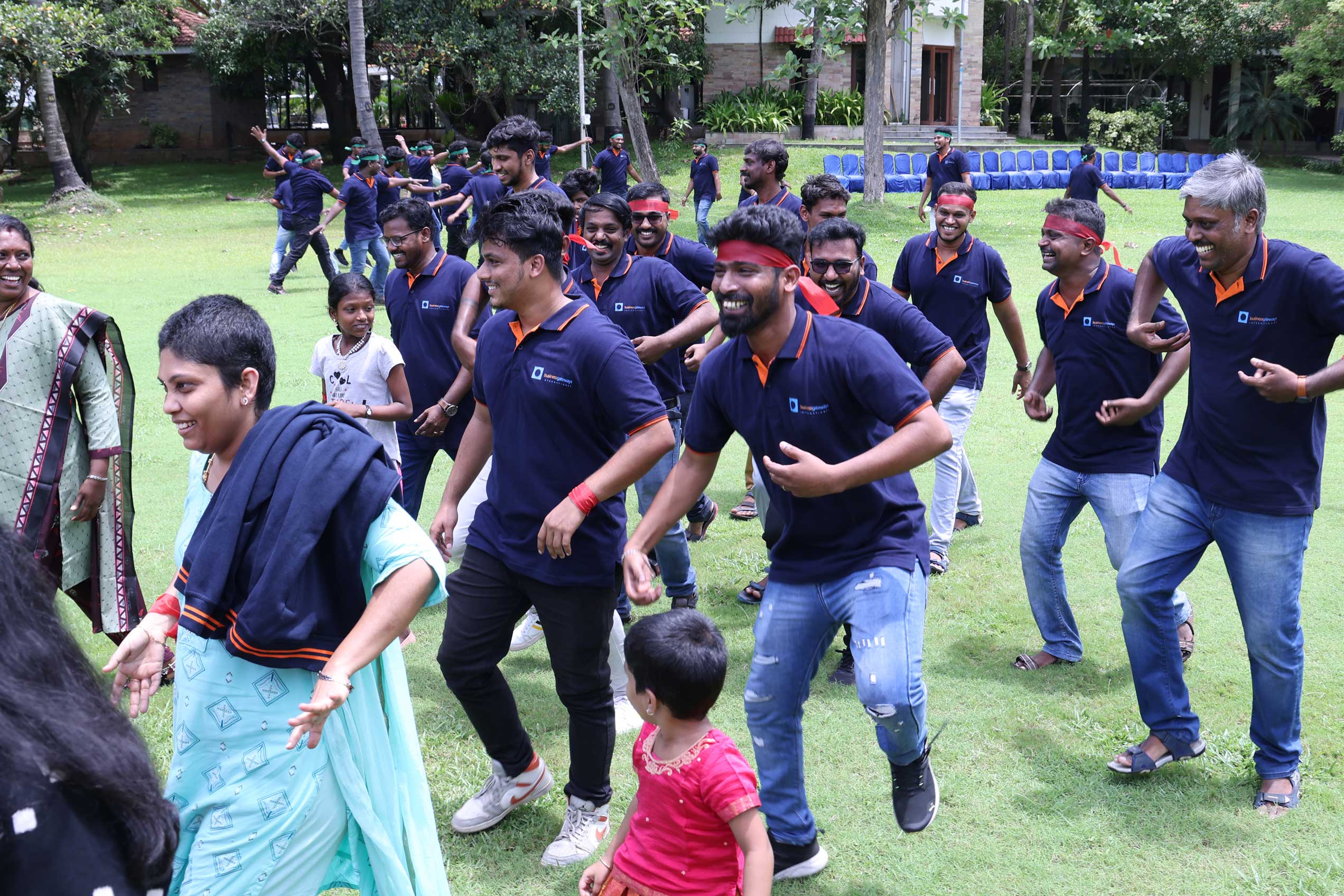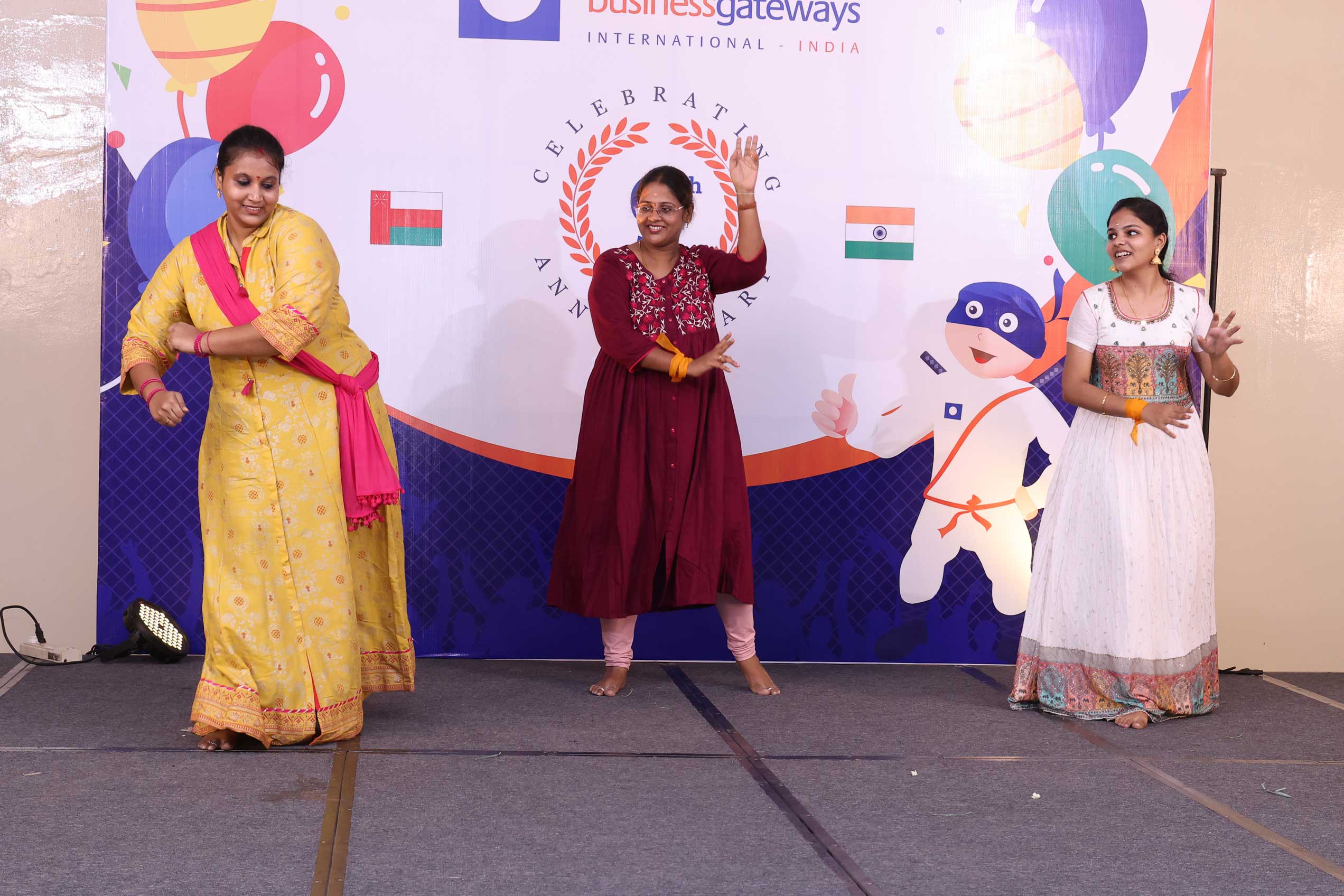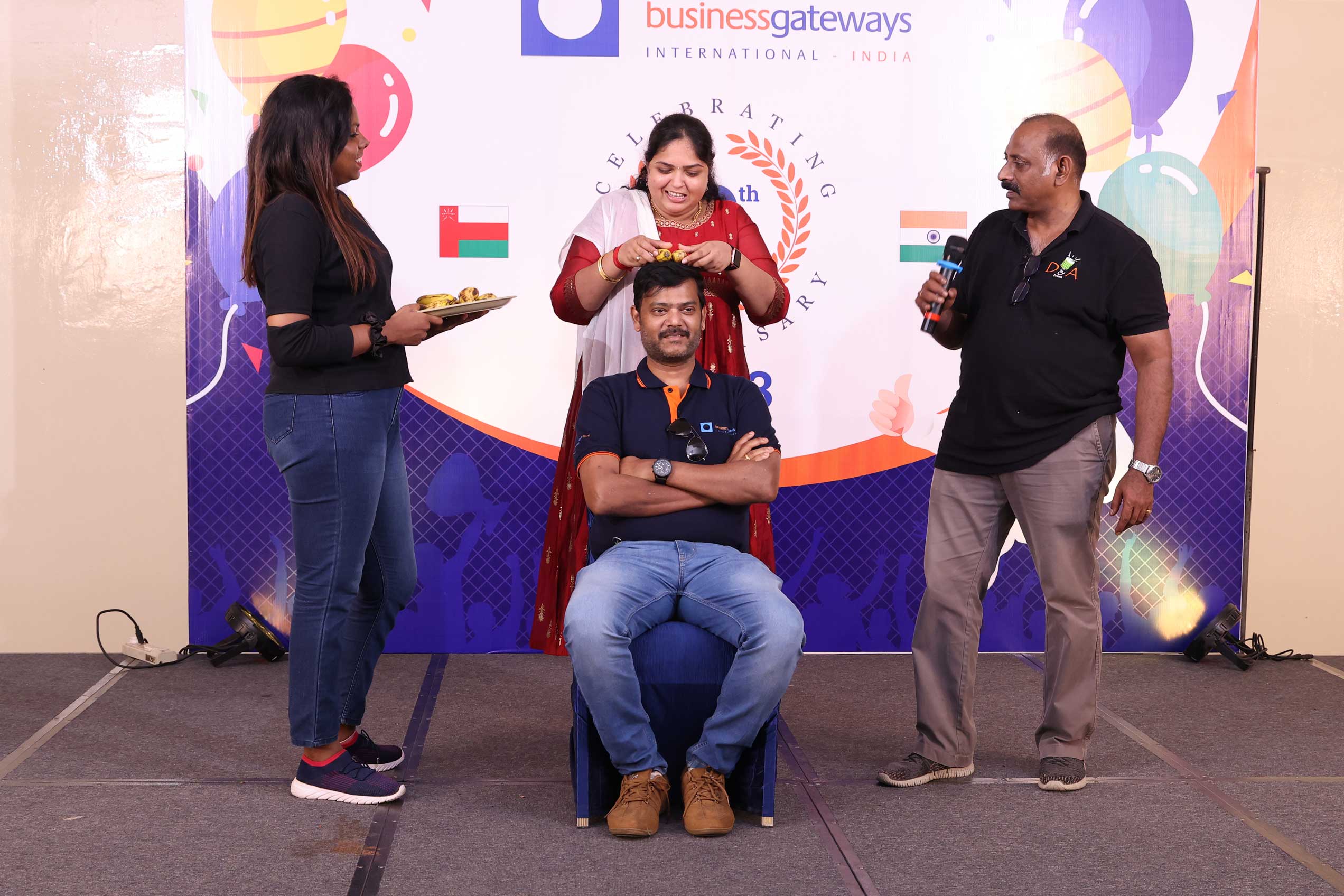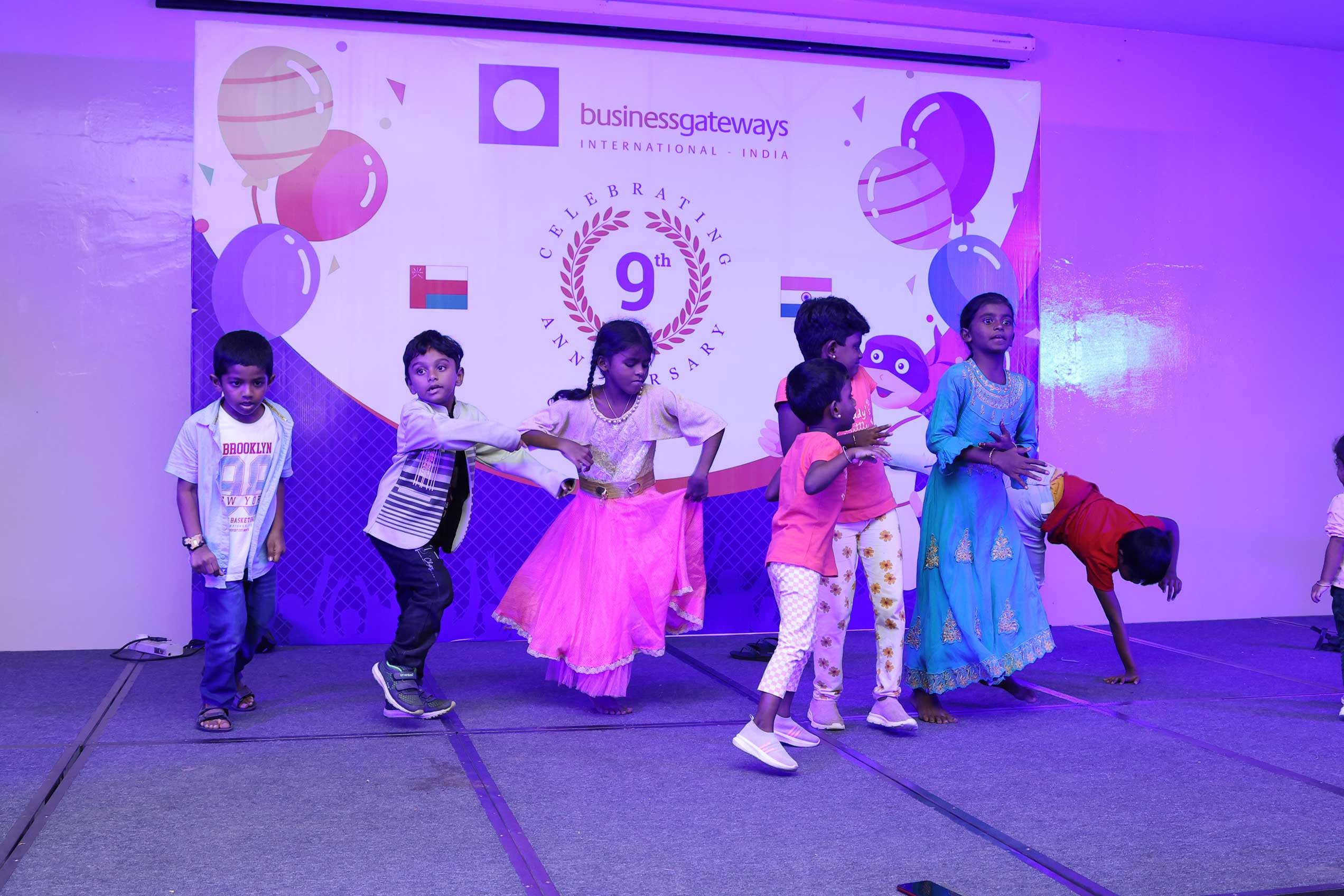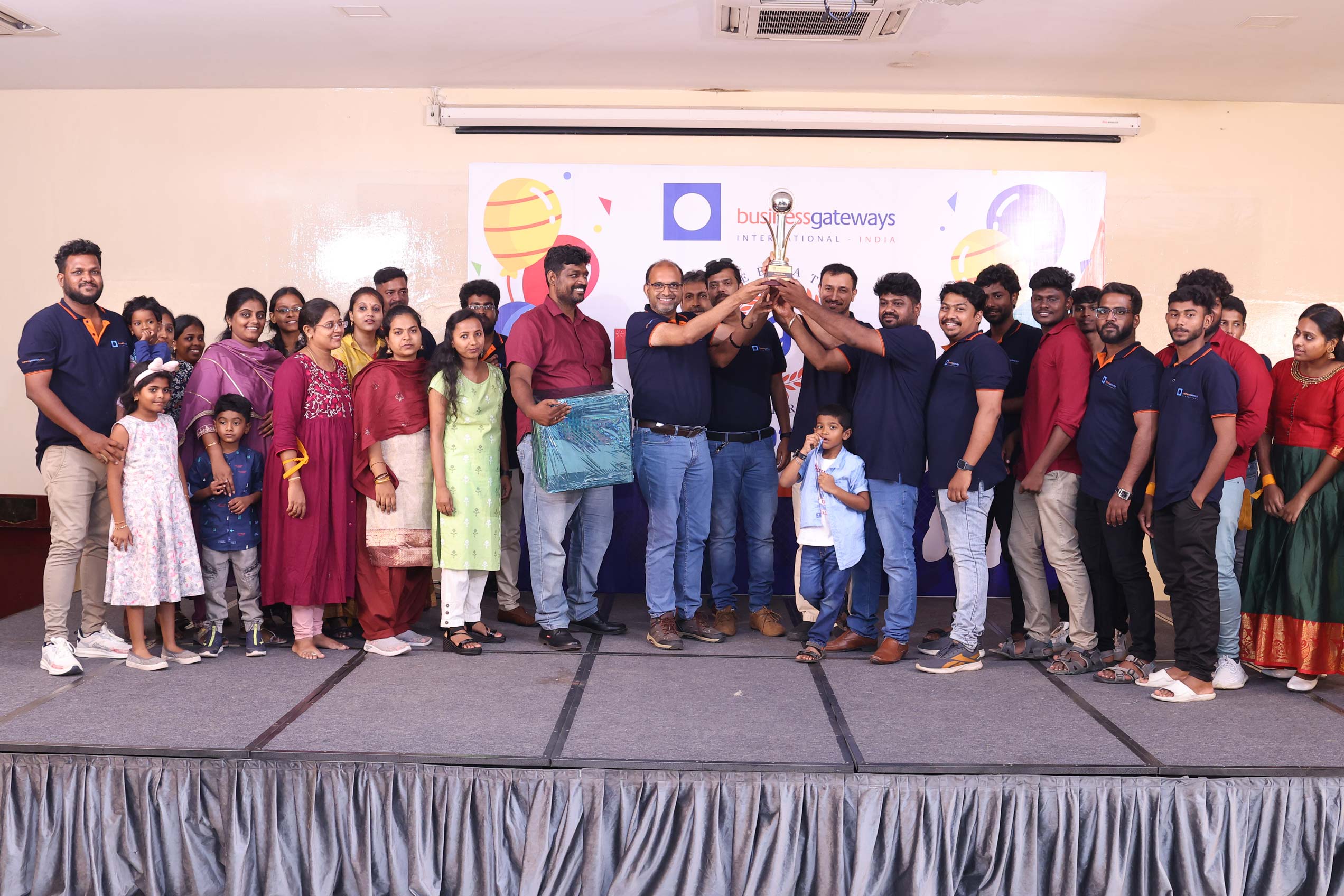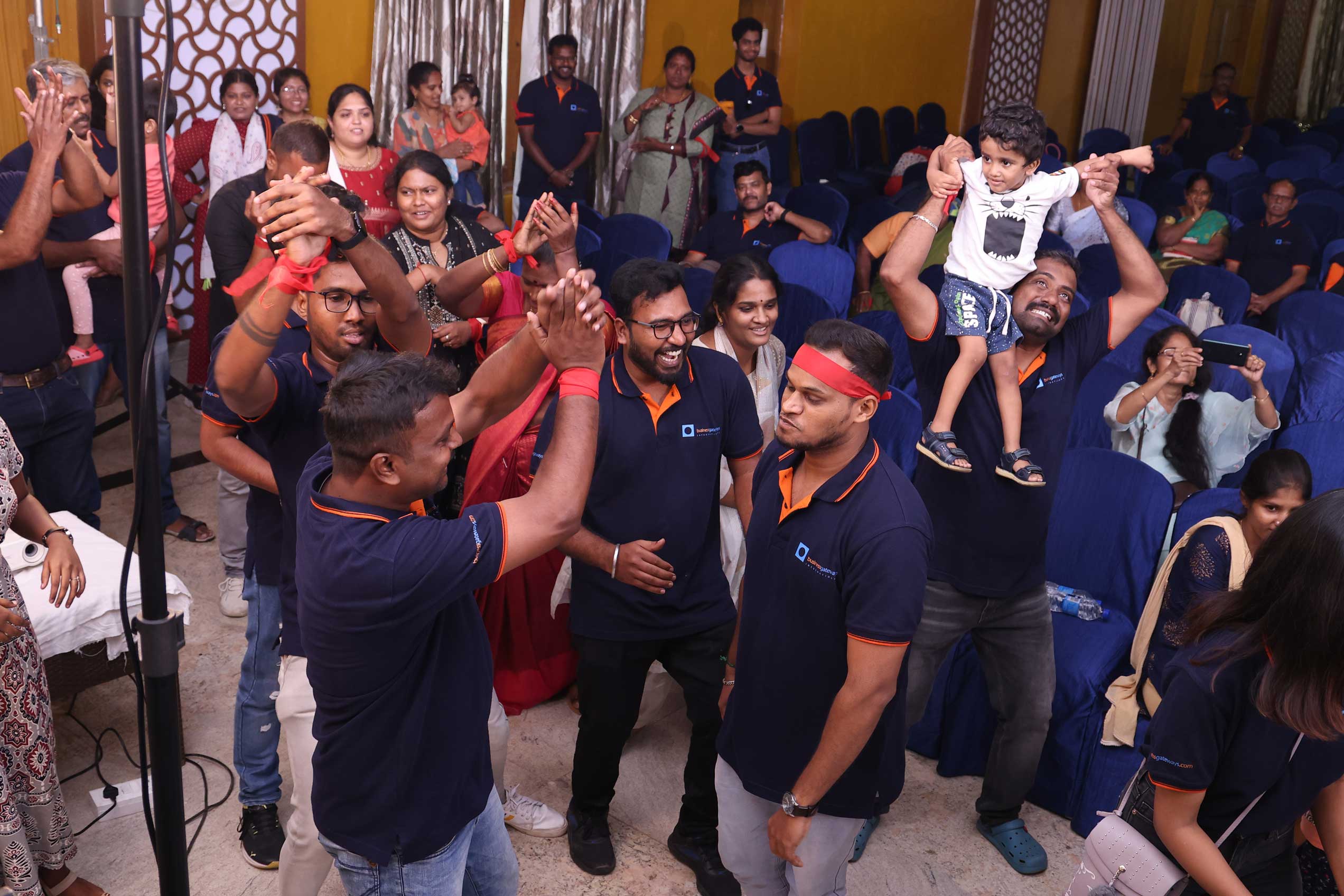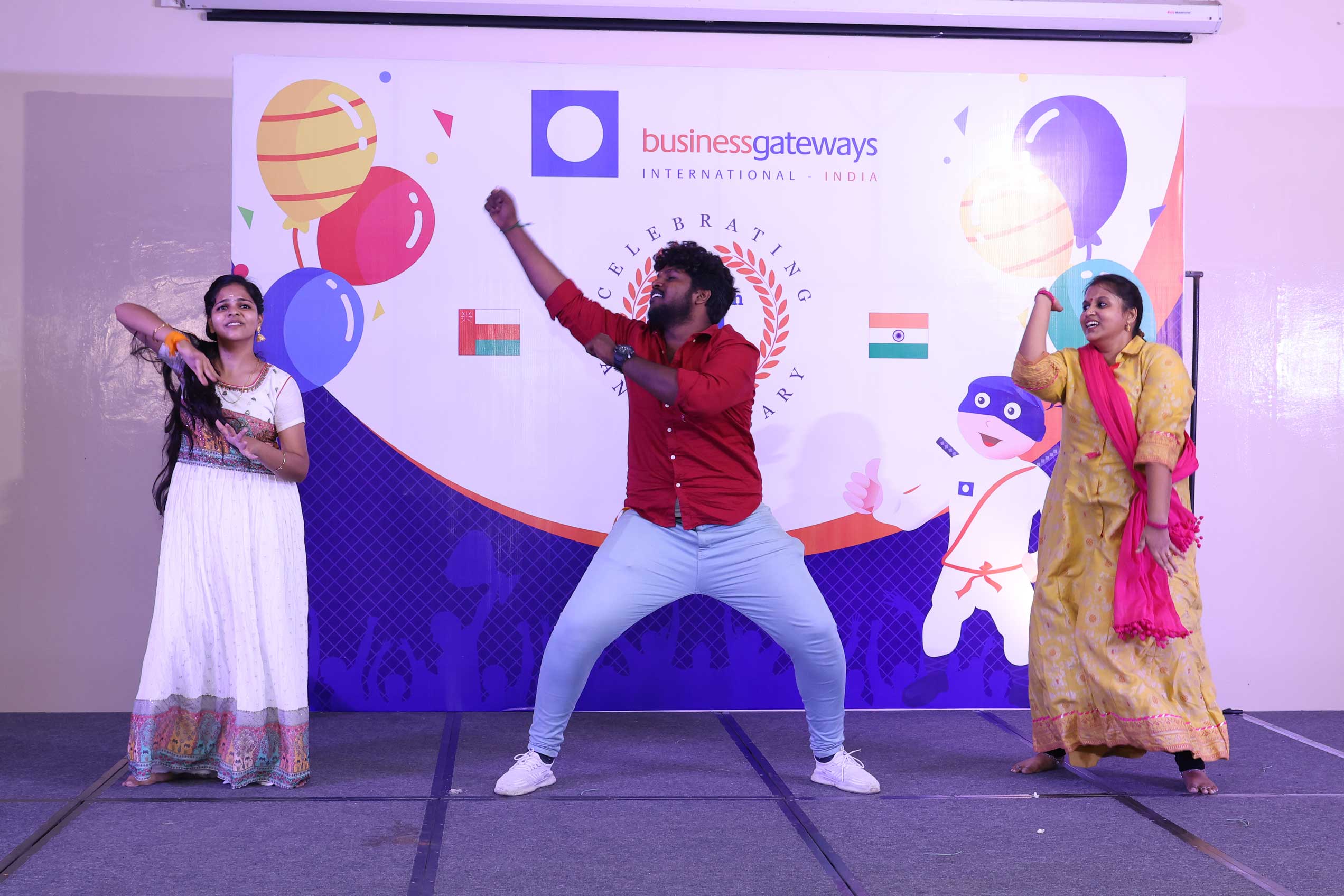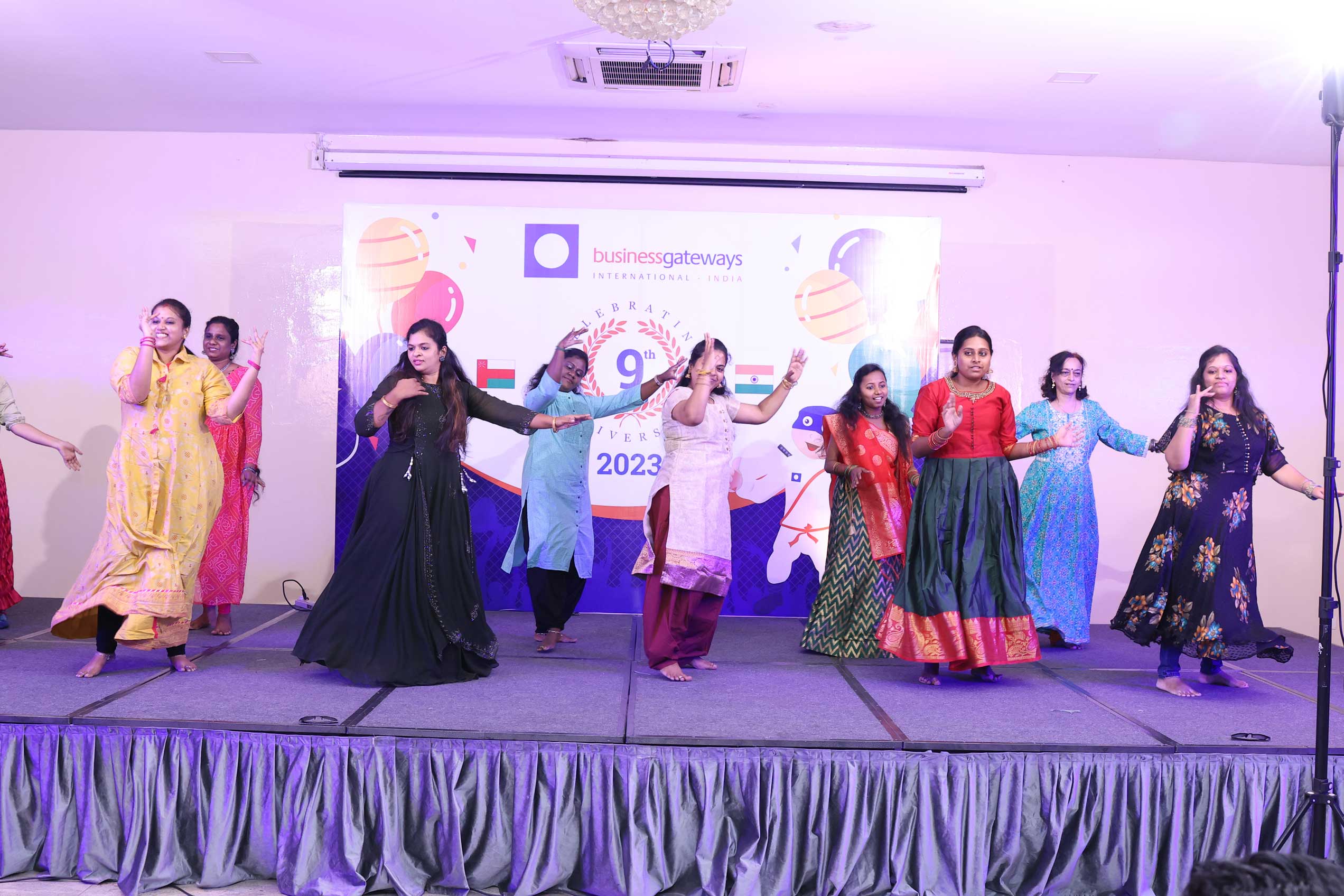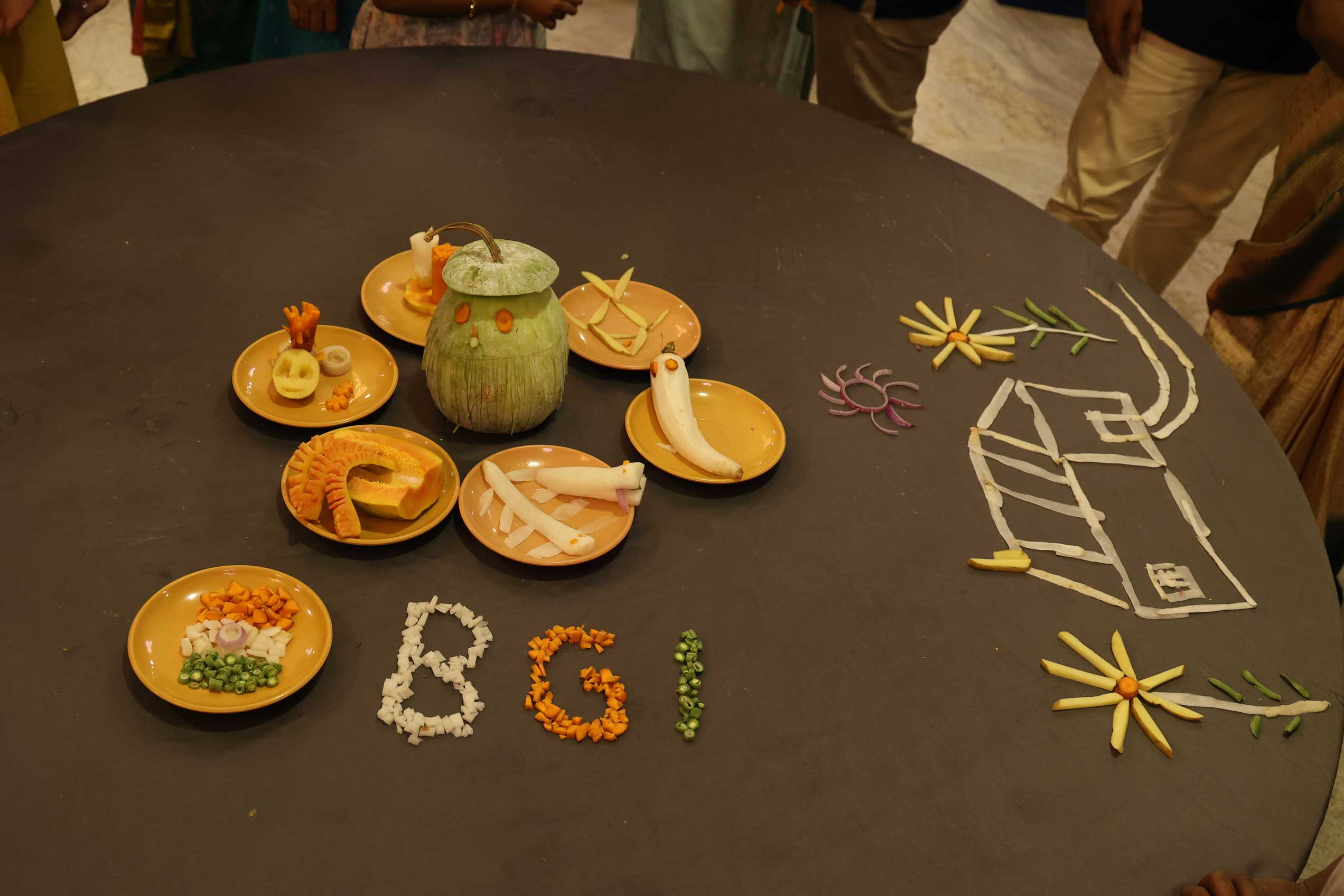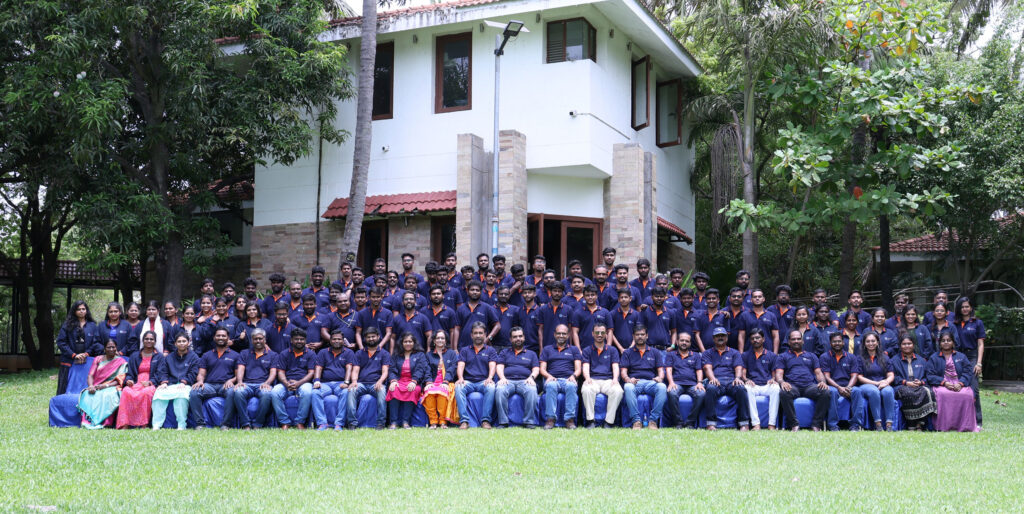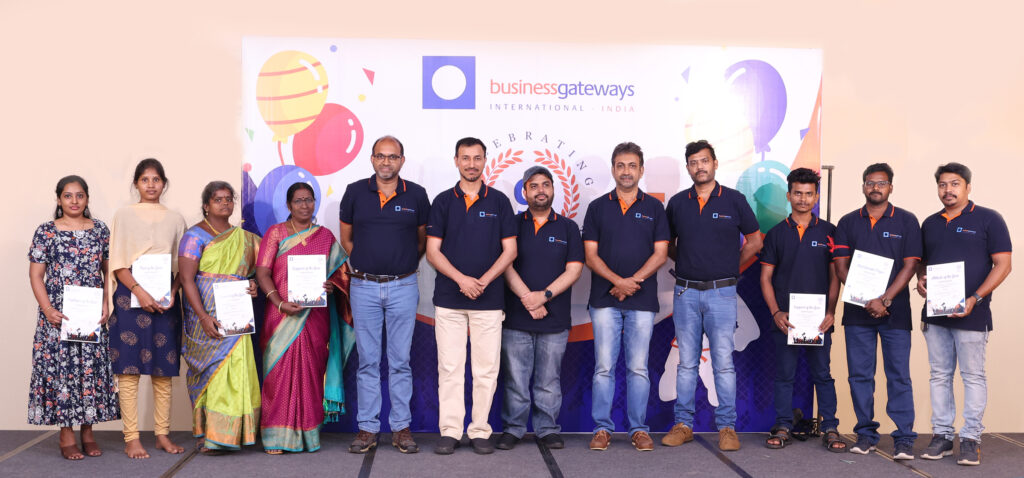 Most Valuable player Award: Vinoth Maria Victor, our Senior Team Lead in Software Testing, with the coveted MVP Award. His exceptional dedication and technical expertise have significantly elevated our projects and team performance. Congratulations, Vinoth, on this well-deserved recognition!
Find of the Year Award: Sudha P, Trainee – Database Administration, received recognition for her expertise and unwavering dedication in database administration.
Employee of the Year Award: Prithi M, Associate Software Programmer, was bestowed with the prestigious award for her outstanding programming skills and steadfast commitment to excellence.
Attitude of the Year Award: Arun Raj S, Associate Executive – HRD, received well-deserved recognition for his positive approach and exceptional interpersonal skills, which have made him an invaluable member of the BGI team.
Support of the Year Award: Narayan Barik Jr., Executive – Admin, Rajeswari M – Housekeeping, and Ramya – Housekeeping were honored with this award for their exceptional support and dedication, ensuring the seamless functioning of the organization.
The event was a resounding success, brimming with joy and happiness, as we celebrated our remarkable journey and expressed our heartfelt appreciation for exceptional employees like you. Together, we look forward to an even brighter future, with a continued focus on fostering a vibrant and enjoyable work environment at BGI.
Balancing Success: Our 9th Anniversary Work-Life Event
Following our company's triumphant 9th-anniversary event centered around work-life balance, the event committee members held a brief yet fruitful "After Event" discussion. They exchanged positive feedback on the event's impact, highlighting its success in promoting well-being and team cohesion. Valuable lessons were learned, ensuring even better future planning. The team remains committed to fostering a healthy work-life balance for all employees.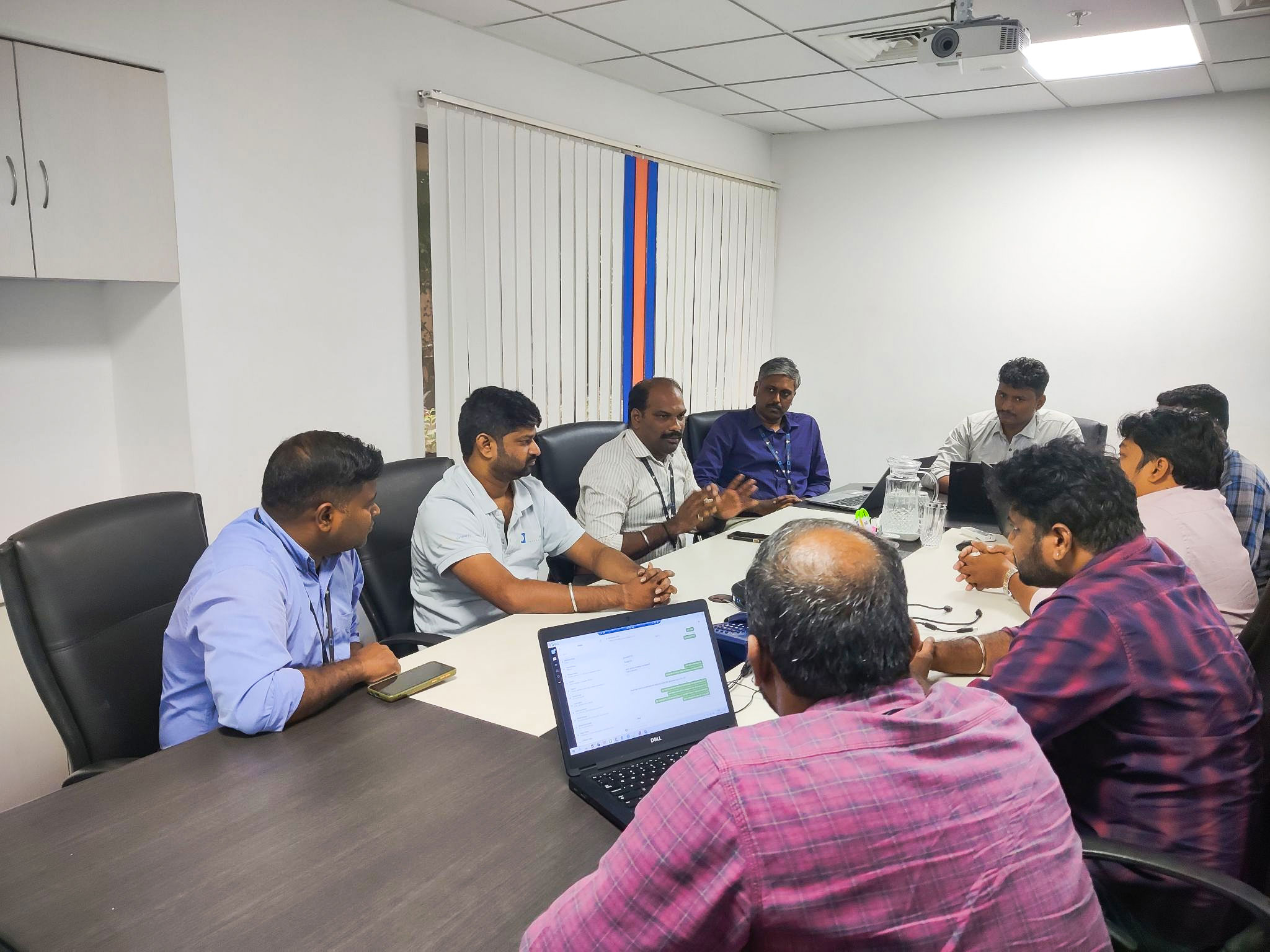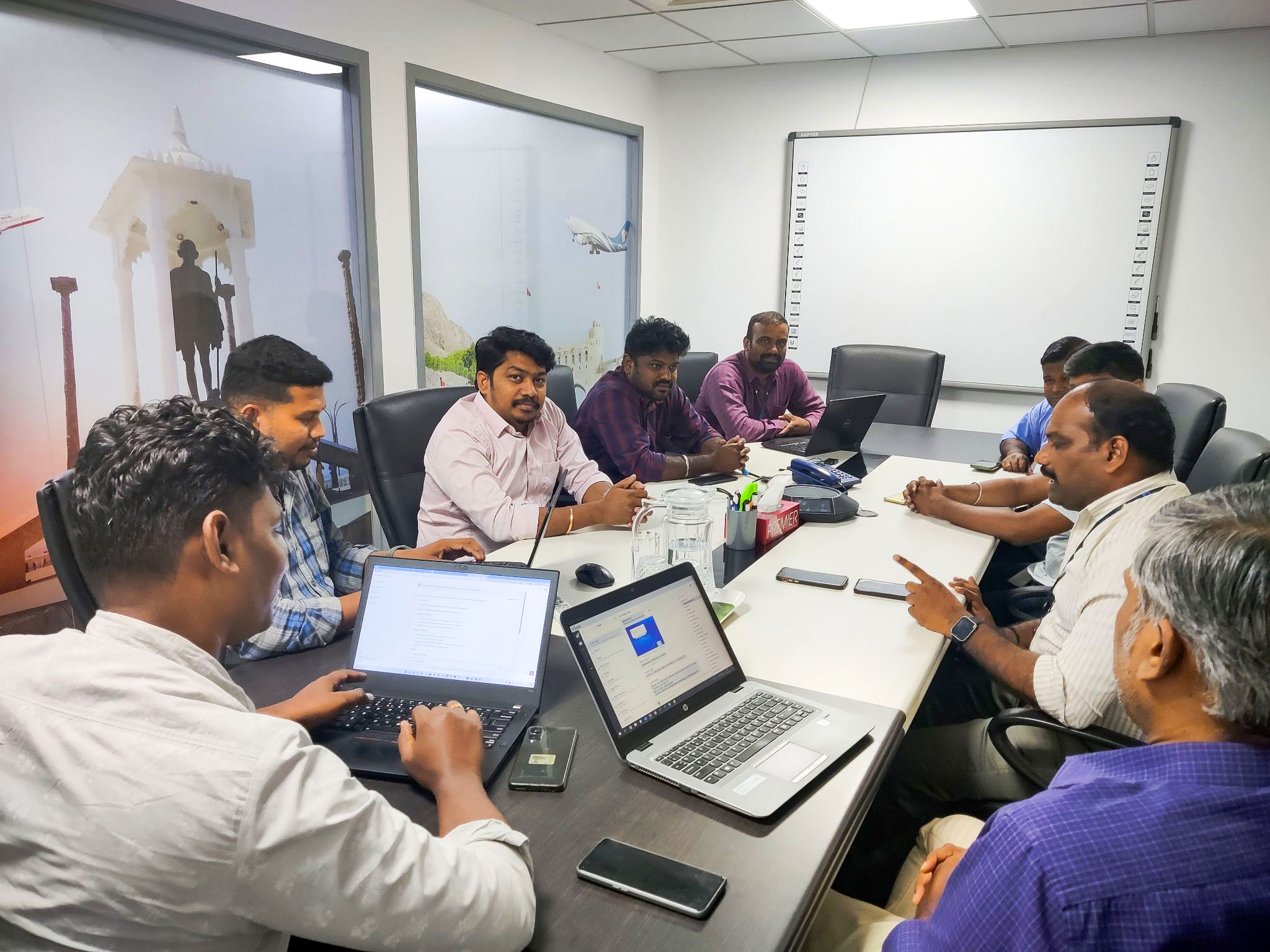 We are thrilled to announce Mohamed Yunoos. H is BGI India's Employee of the Month for July!
Your unwavering dedication, exceptional problem-solving skills, and commitment to customer satisfaction have truly set you apart. Throughout your time with us you have consistently demonstrated a deep understanding of our clients' needs and have delivered prompt and effective solutions. You have shown an exemplary ability in ensuring that every client's concern is handled with care and efficiency and that is why you are our Employee of the Month!
businessgateways wishes you great success and looks forward to celebrating more of your work achievements
Employee Appraisal and Promotion
Congratulations to all our employees on their outstanding performance in the recent appraisals! Your hard work has paid off, and we are thrilled to announce well-deserved promotions for many of you. Your dedication and talent are truly appreciated, and we look forward to your continued success in your new roles. Keep up the excellent work!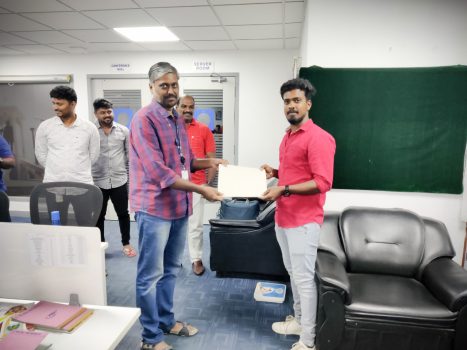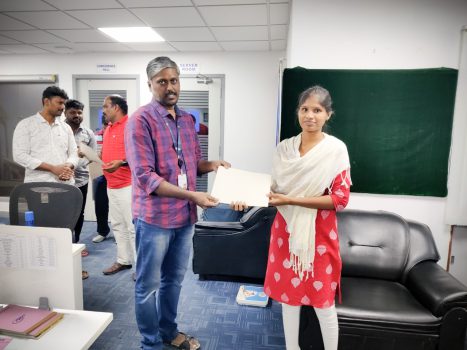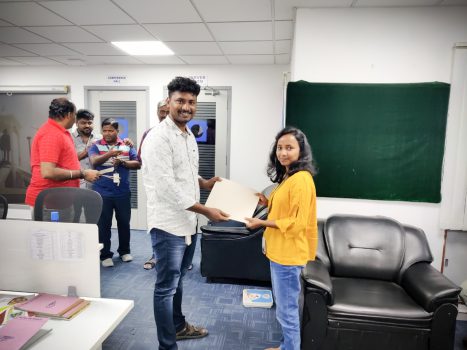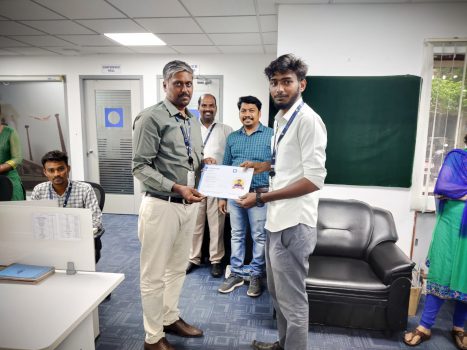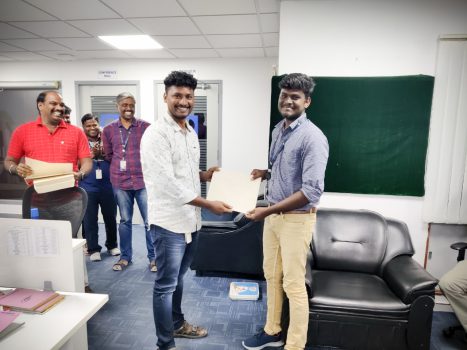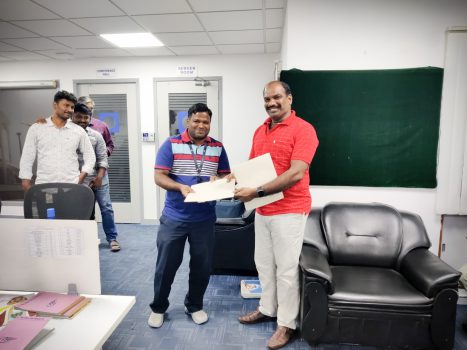 businessgateways (India) wish you a very happy work anniversary. We wish you continued success in developing and learning as you have in recent years. We are incredibly proud of how far you've come.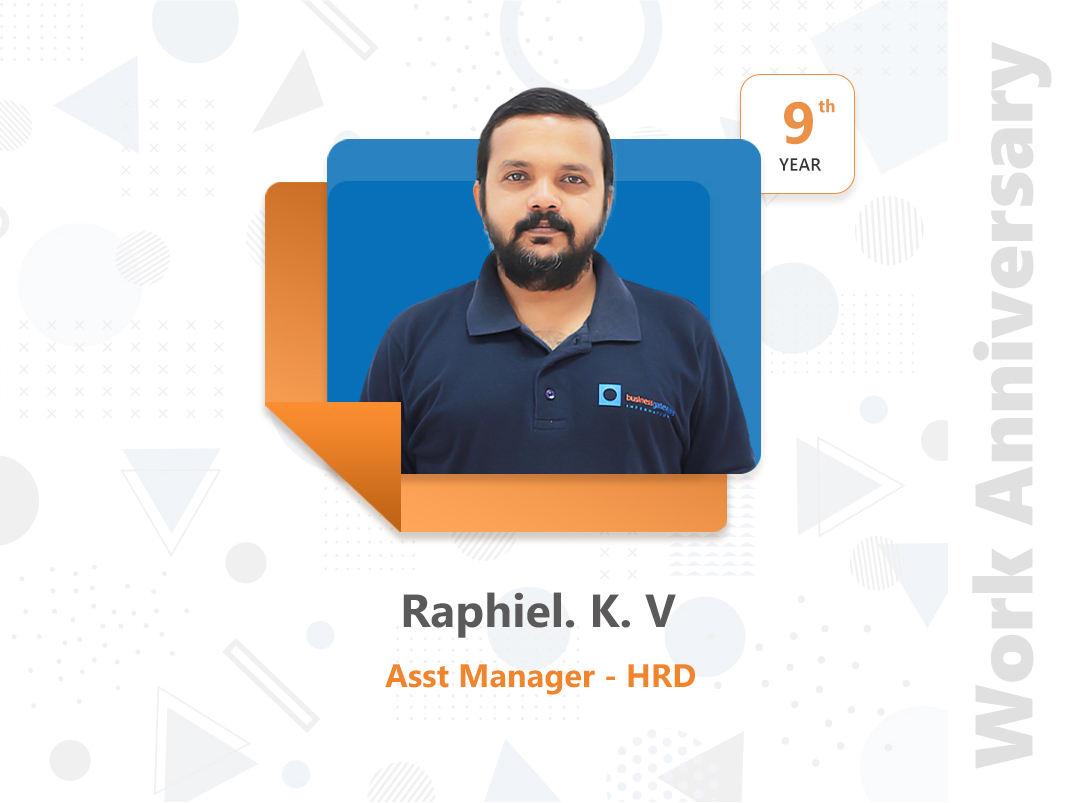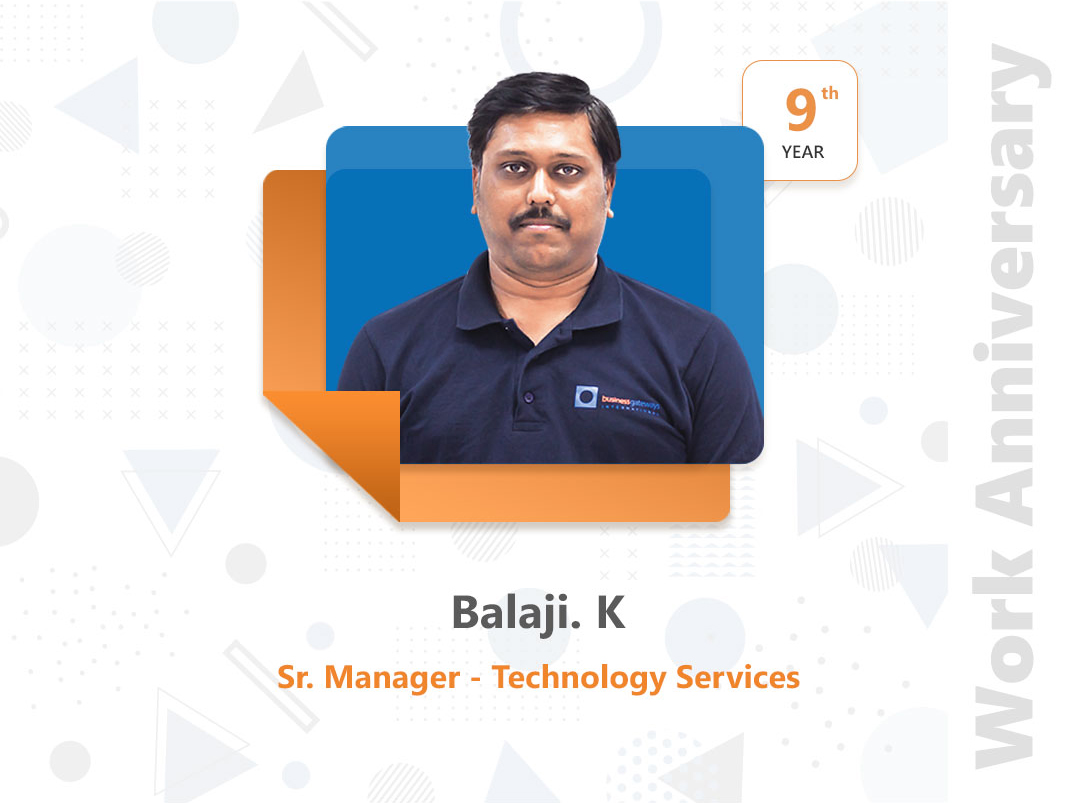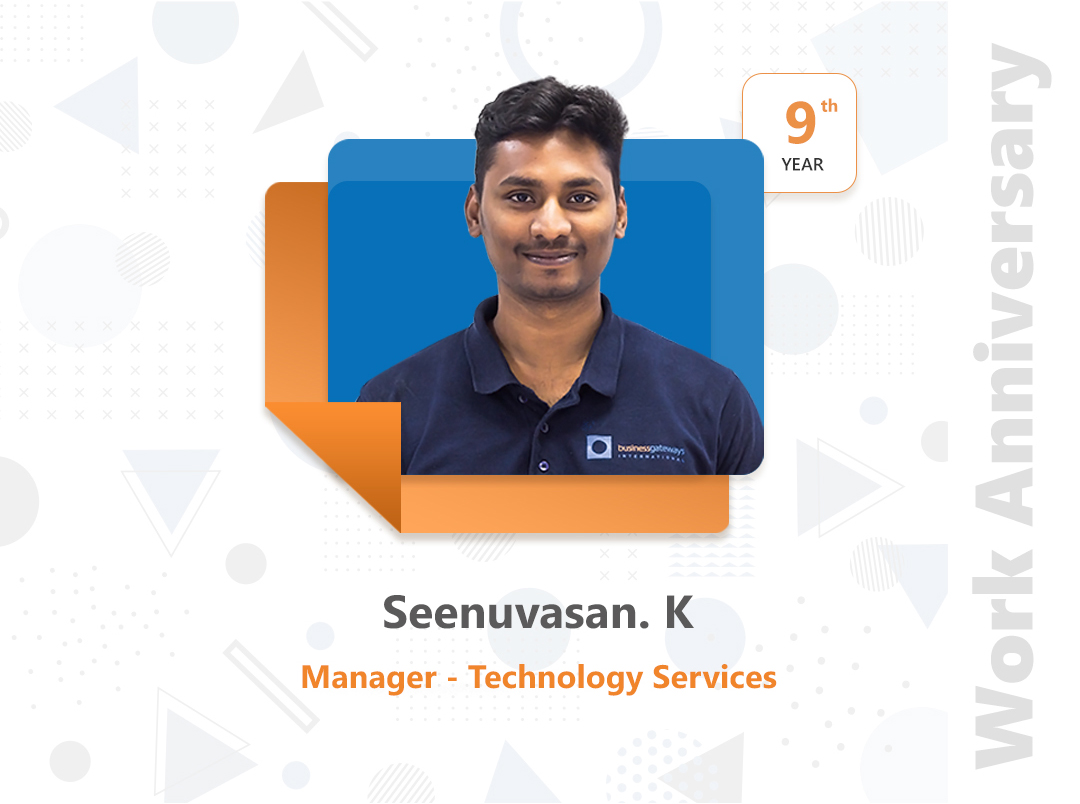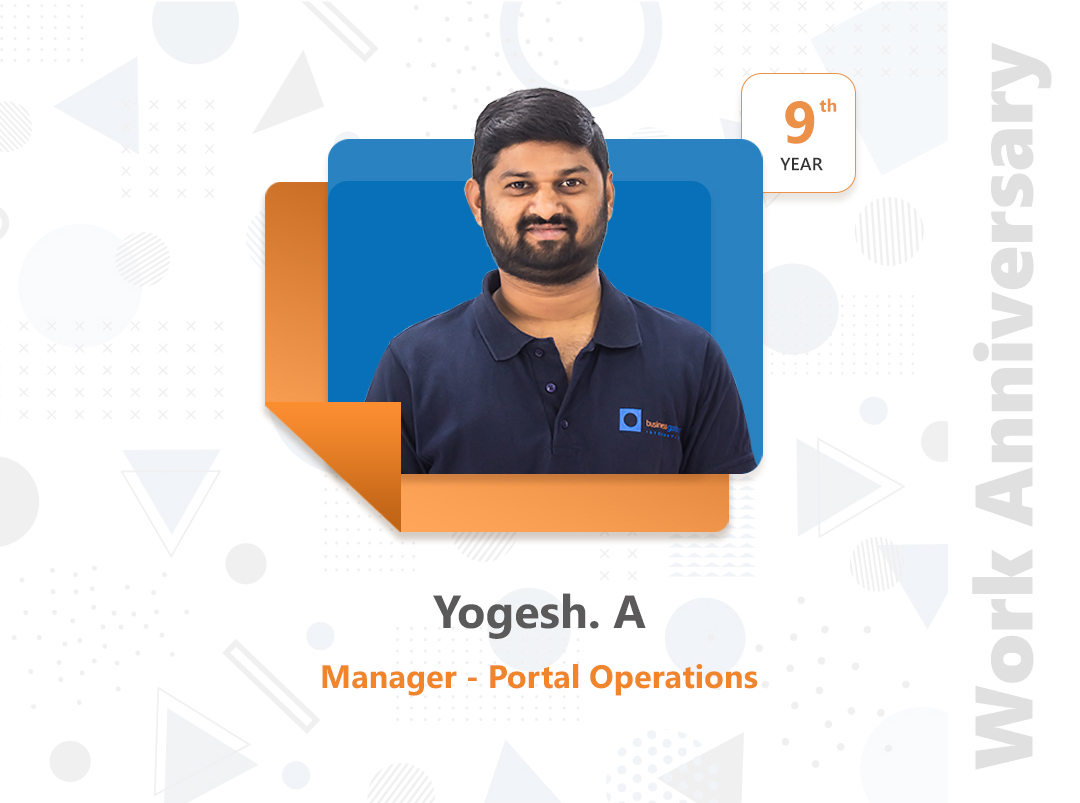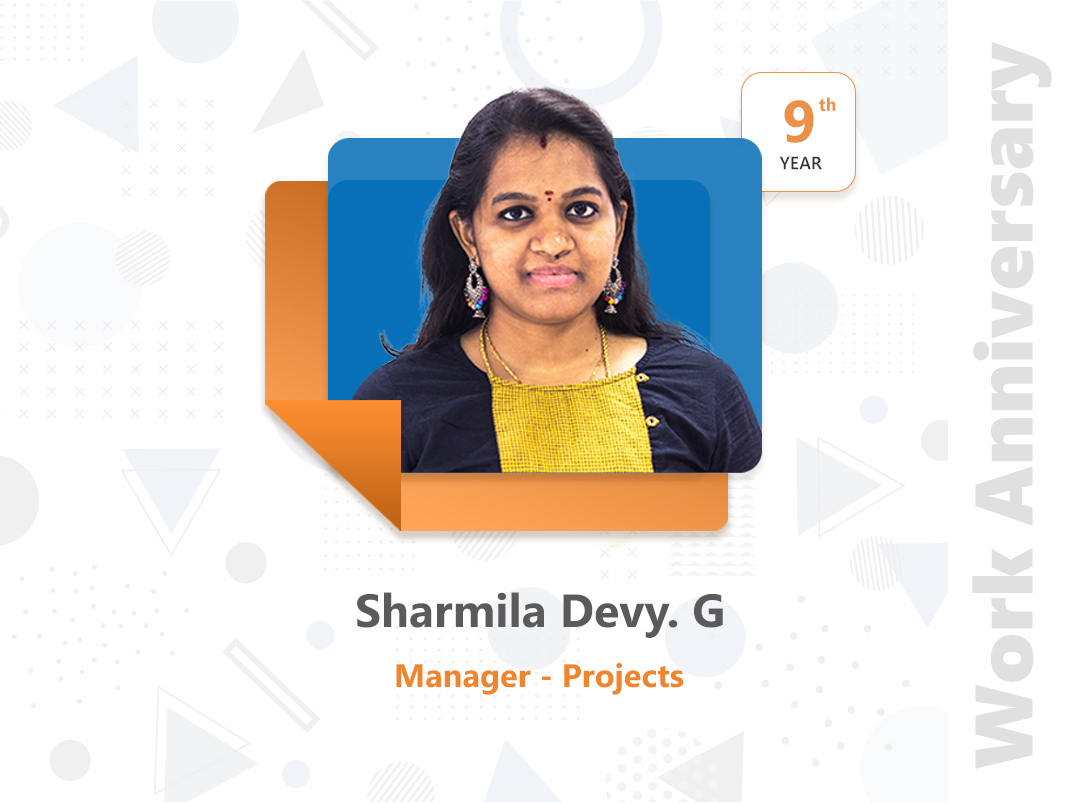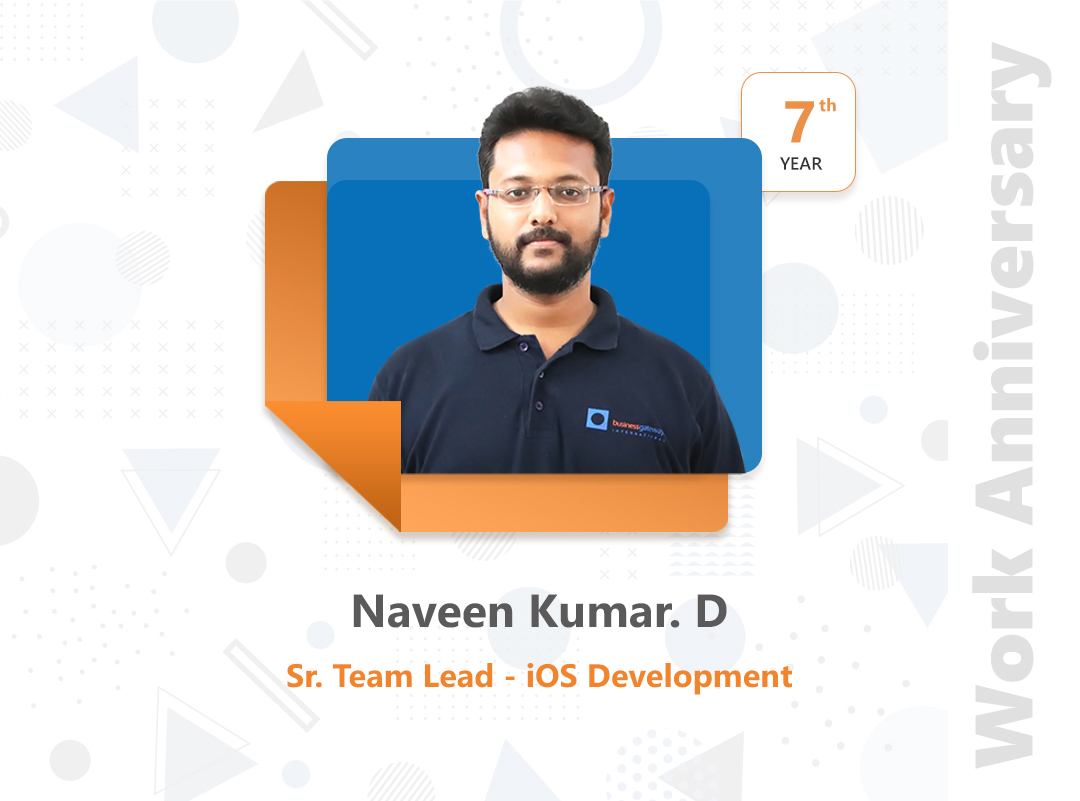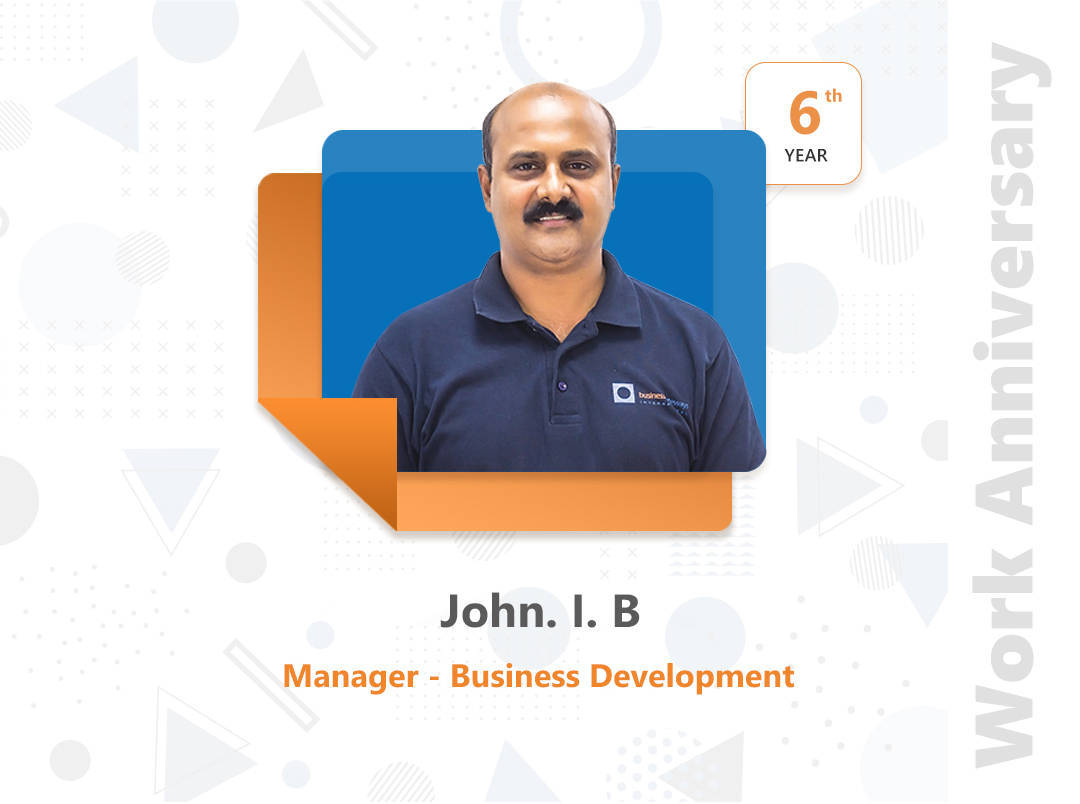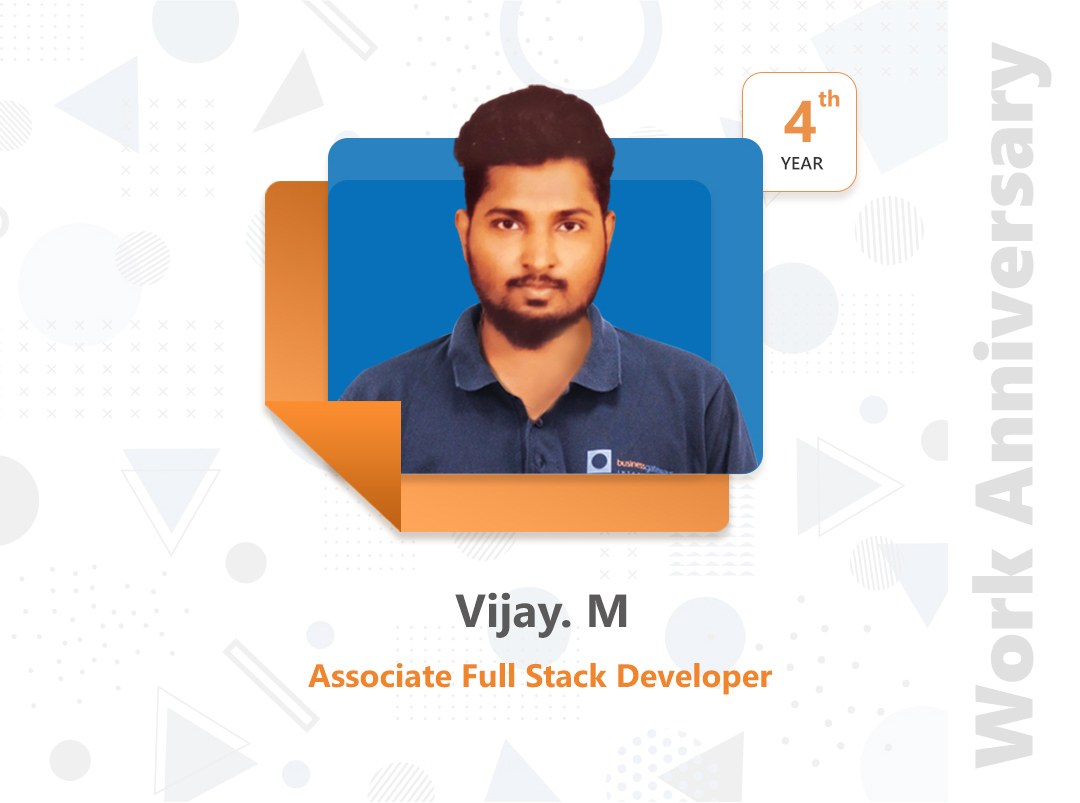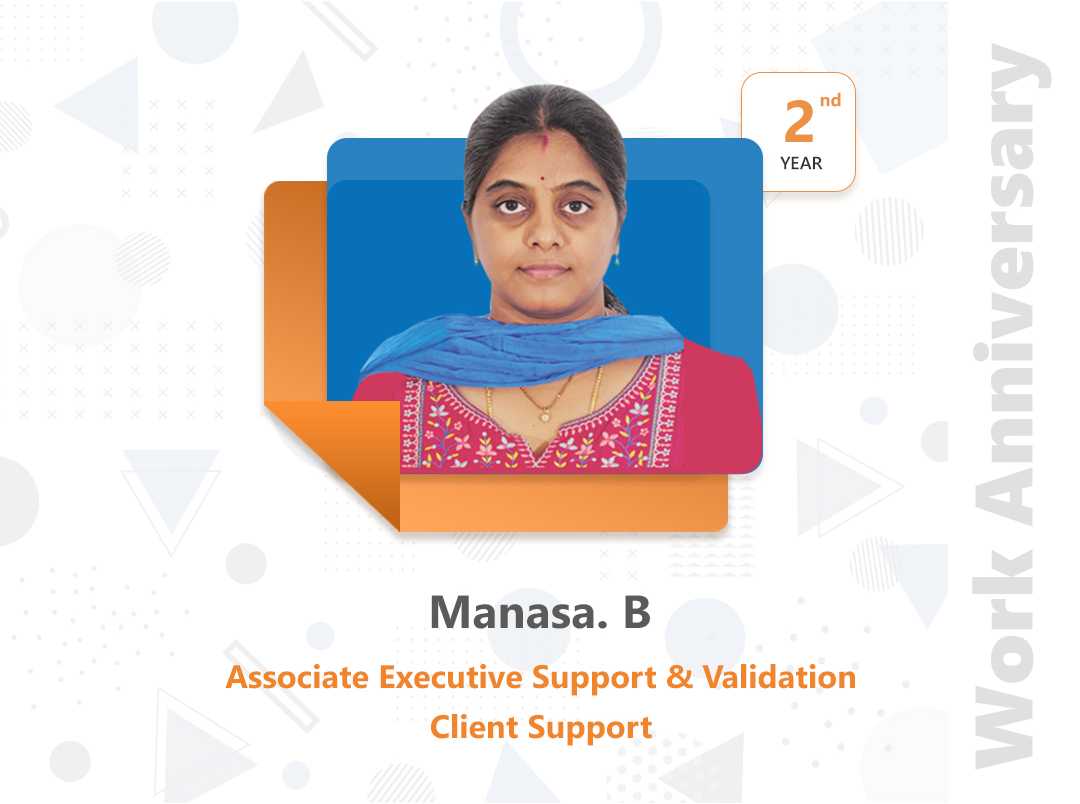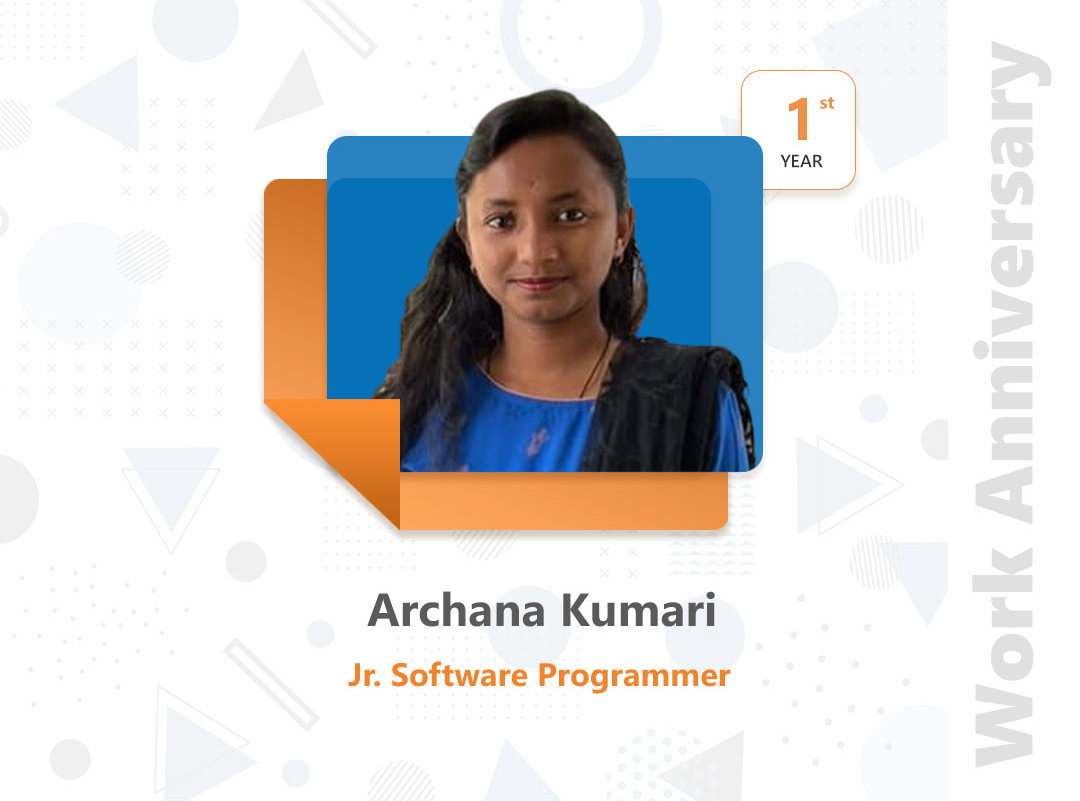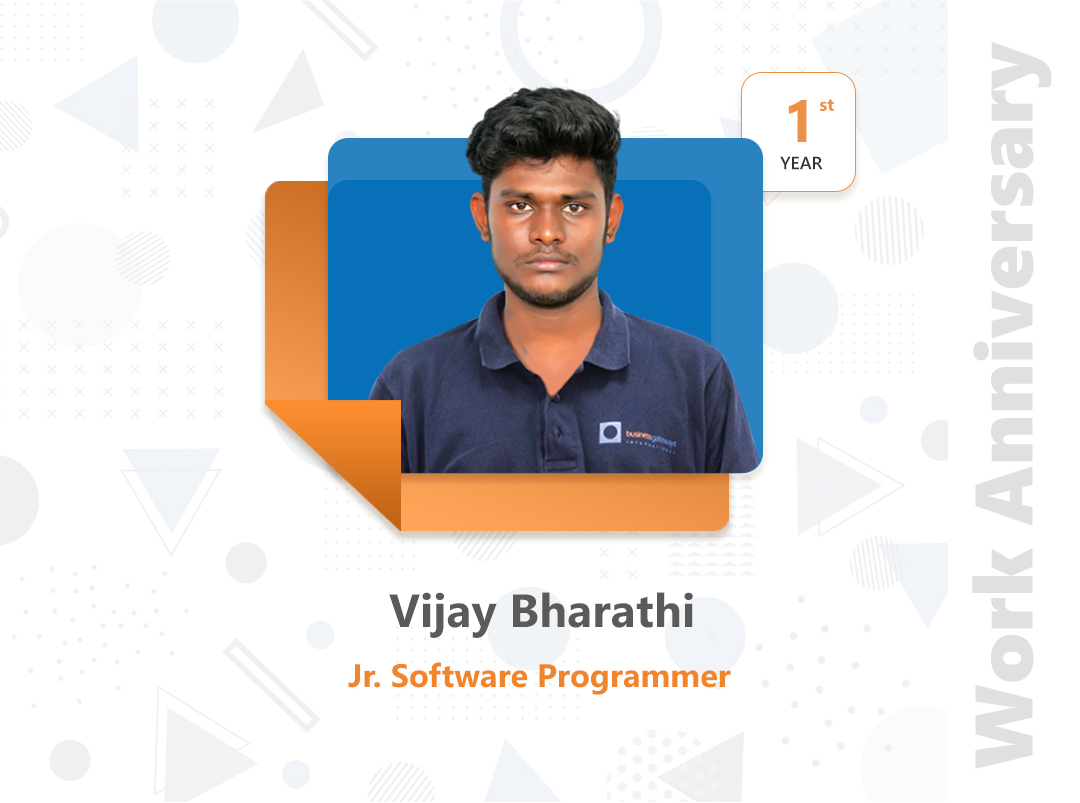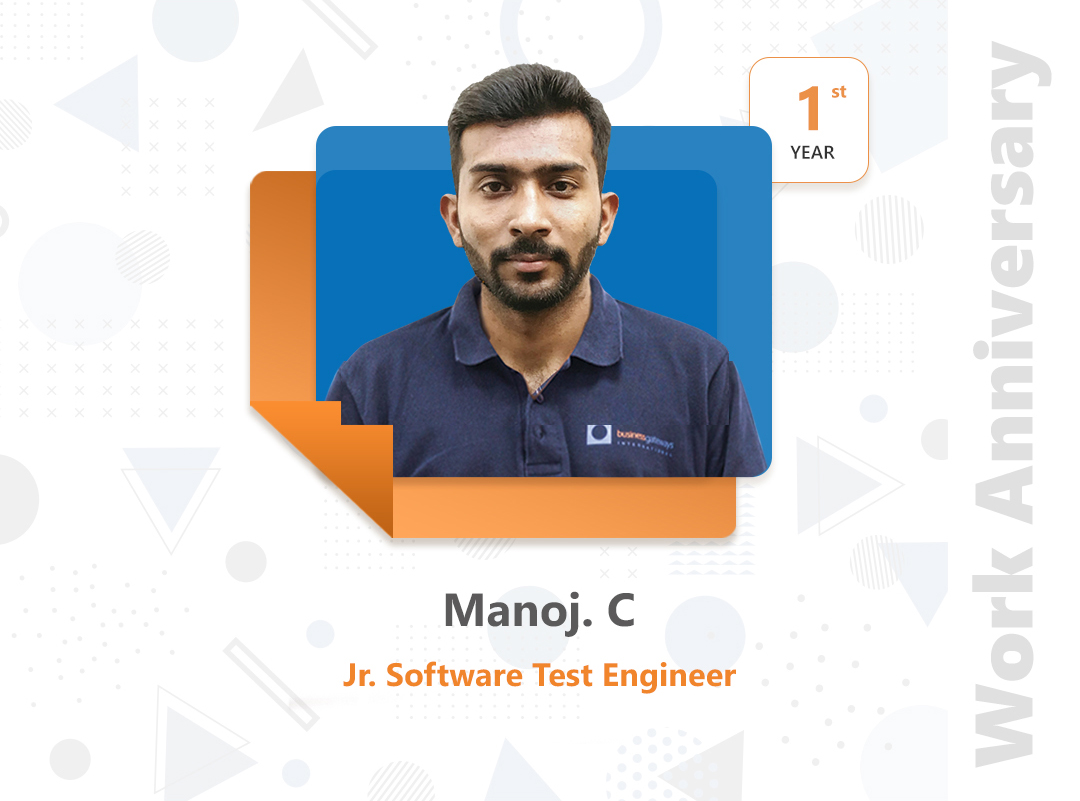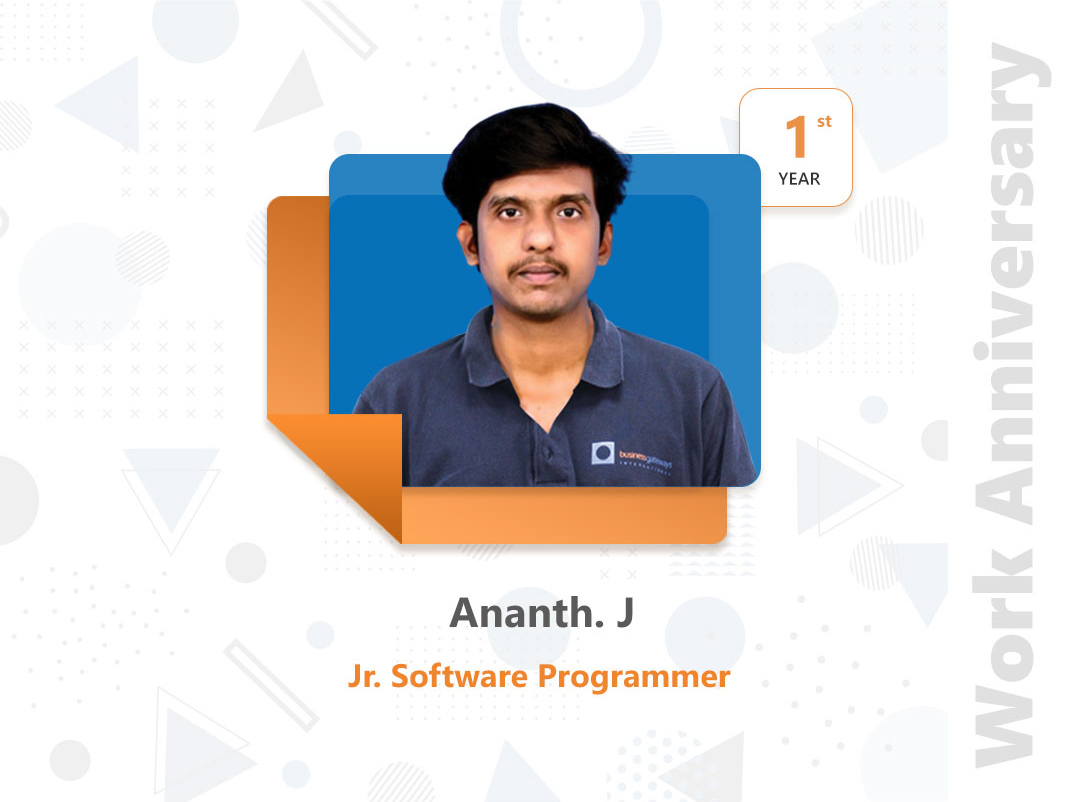 Enhancing Procurement Efficiency: Unlocking the Potential of Reverse Auctions
In this month's BGI Spotlight, Mr Ranjith Ram, Senior Executive, Sales Operations and Marketing, describes Enhancing Procurement Efficiency: Unlocking the Potential of Reverse Auctions. Read Blog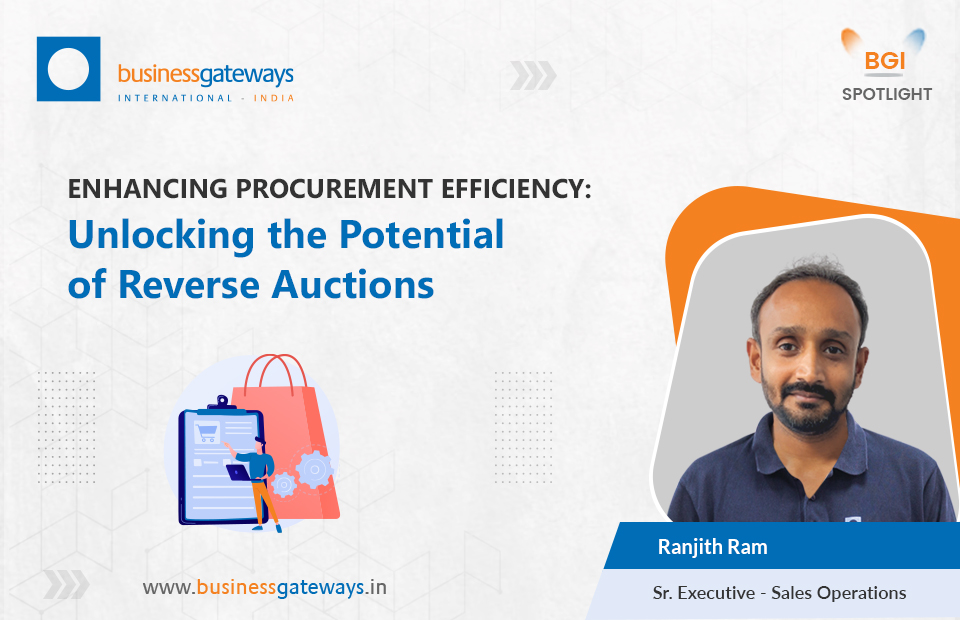 Congratulations to our employee, Ms Vinodhine Rajakumar, for achieving the Foundation Level Certificate in Software Testing from the prestigious Indian Testing Board. Her commitment to professional development and acquiring new skills is truly commendable.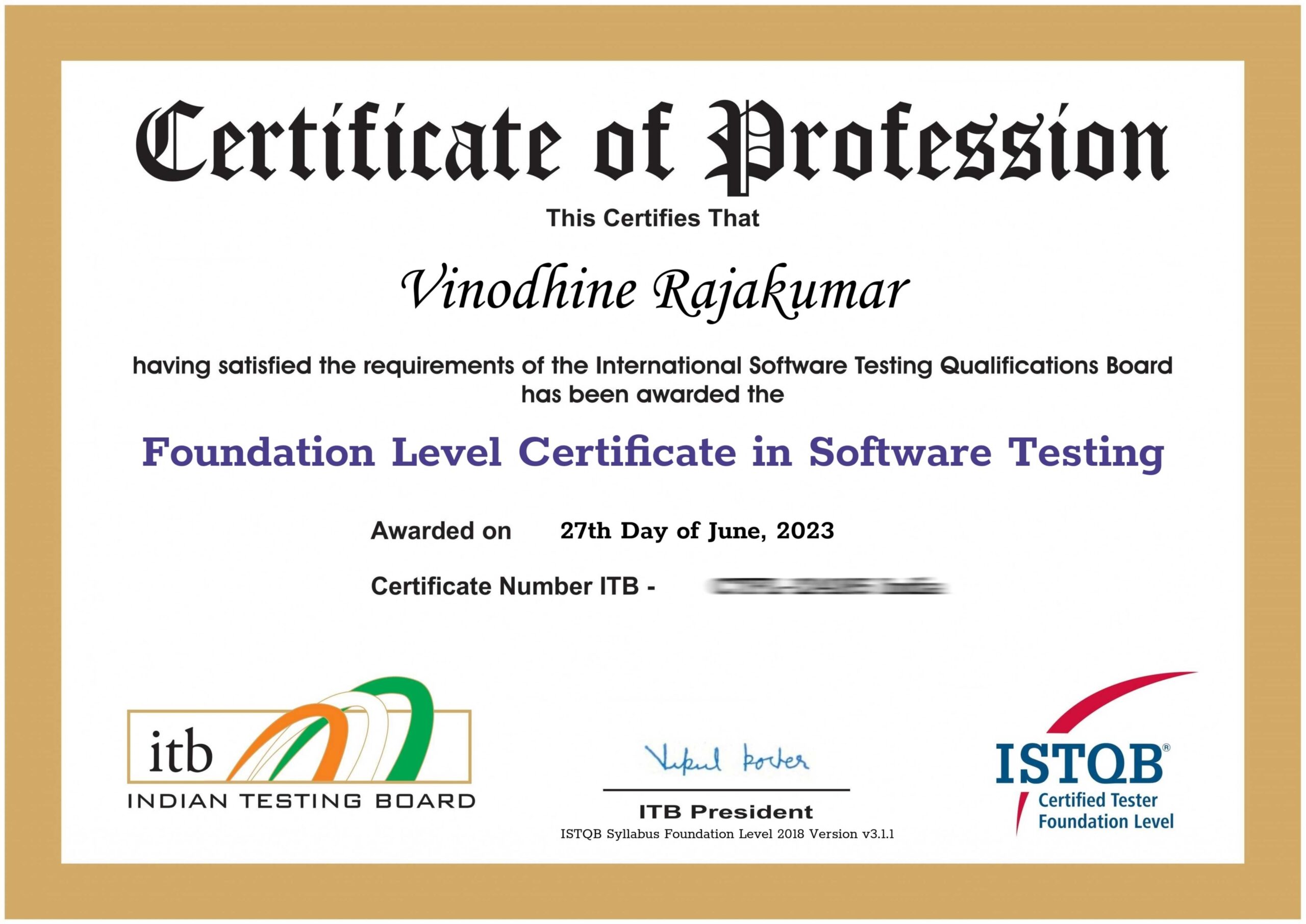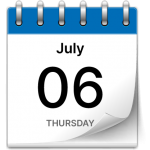 Exciting news! The OPAL USP project is now live, fostering a global community of open and interactive learning in the energy industry. As the one-stop platform for standardized training, learners can access top-quality programs to enhance their skills and contribute to industry growth. OPAL OMAN has also shared this milestone on their official social media platforms. Let's embark on this journey of knowledge and collaboration together!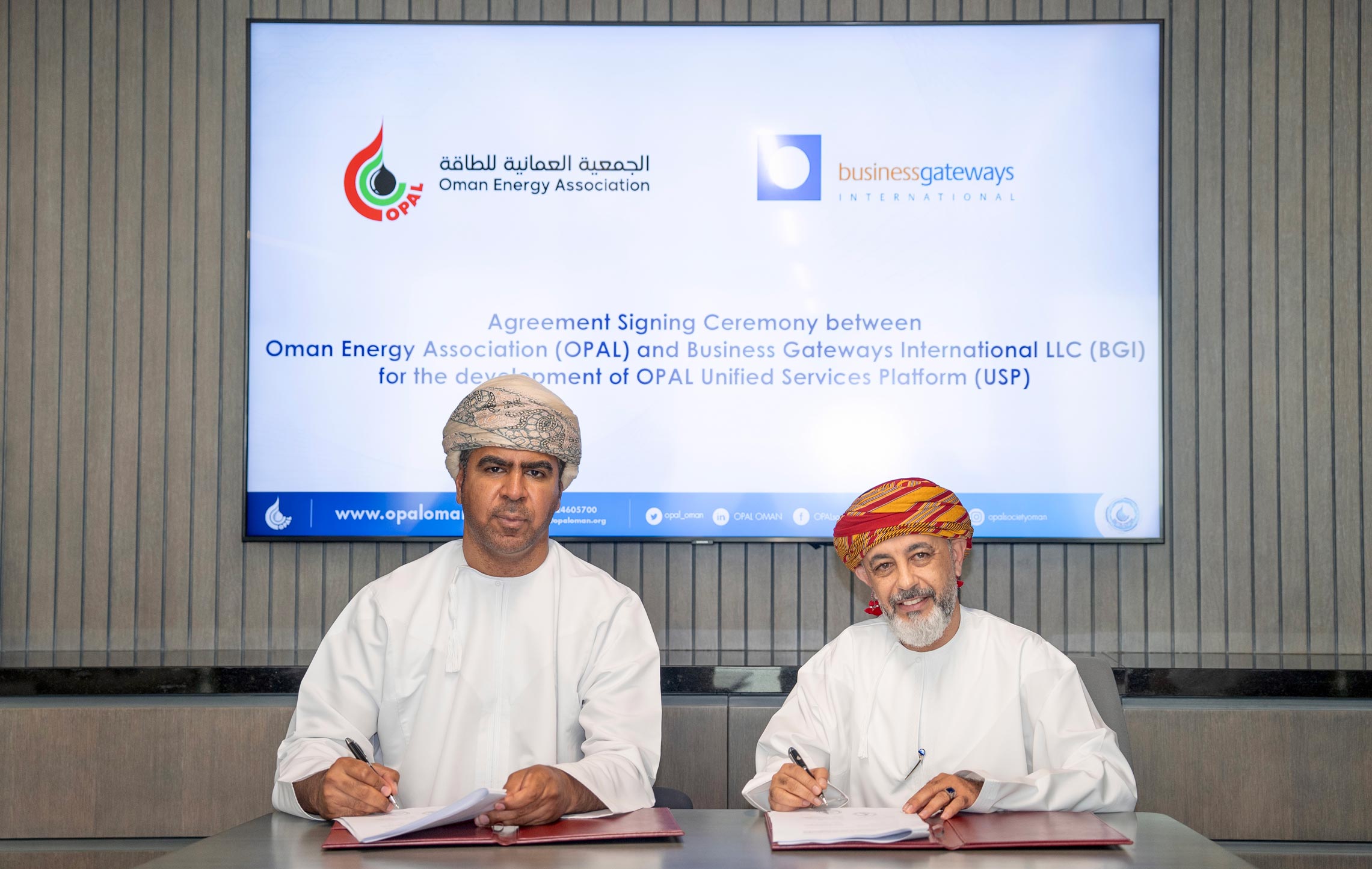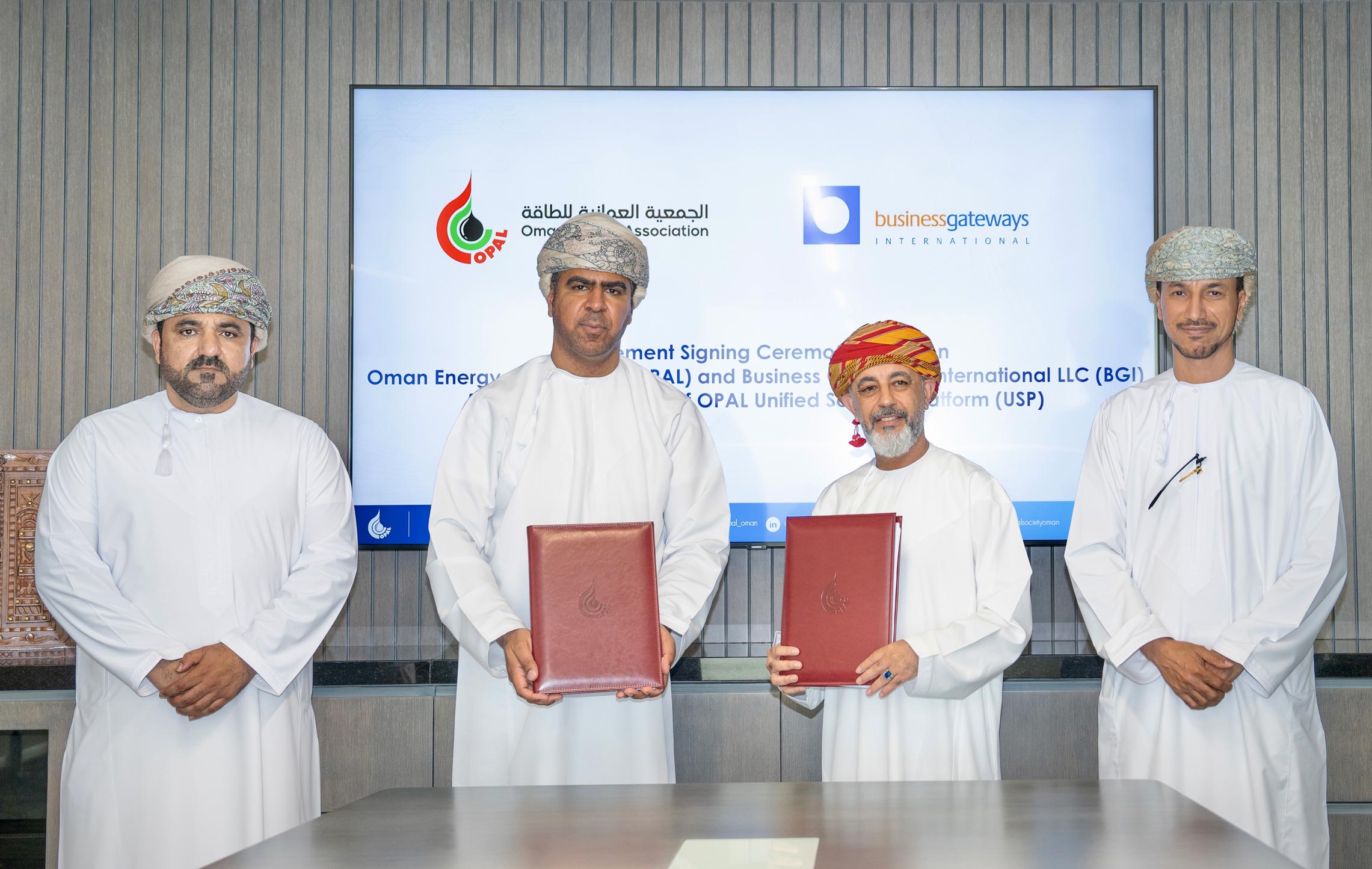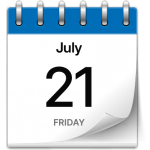 BGI India's Technical Team Engages with IDA Intellect Design Arena Ltd
In a recent interaction, members of BGI India's technical team, including Mr. Balaji K., Sr. Manager, Technology Services; Ms. Dharti Ghelani, Sr. Product Manager; and Mr. Denis Charles S., General Manager, Operations, convened with Intellect Design Arena Ltd. (IDA)., the Implementers of GEM Portal. This meeting took place in Chennai and focused on collaboration.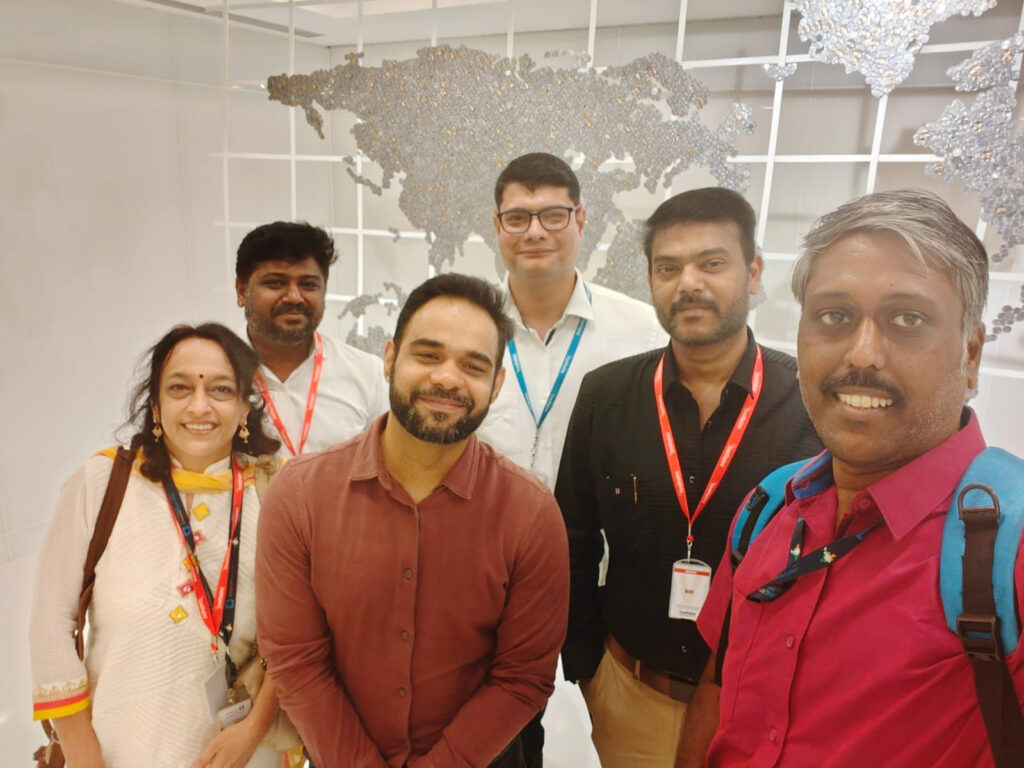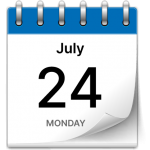 24 – 25 July 2023
BGI and IDA collaboration & Team BGI at Celoxis Office
We are delighted to announce the collaboration between businessgateways (BGI) and Intellect Design Arena Ltd. (IDA), who implemented the GEM portal in 2017. This initiative is for the execution of national and international ICV-driven projects in India and across the globe.
Team BGI also had a productive meeting at Celoxis Pune office, fostering collaboration and exploring partnership opportunities.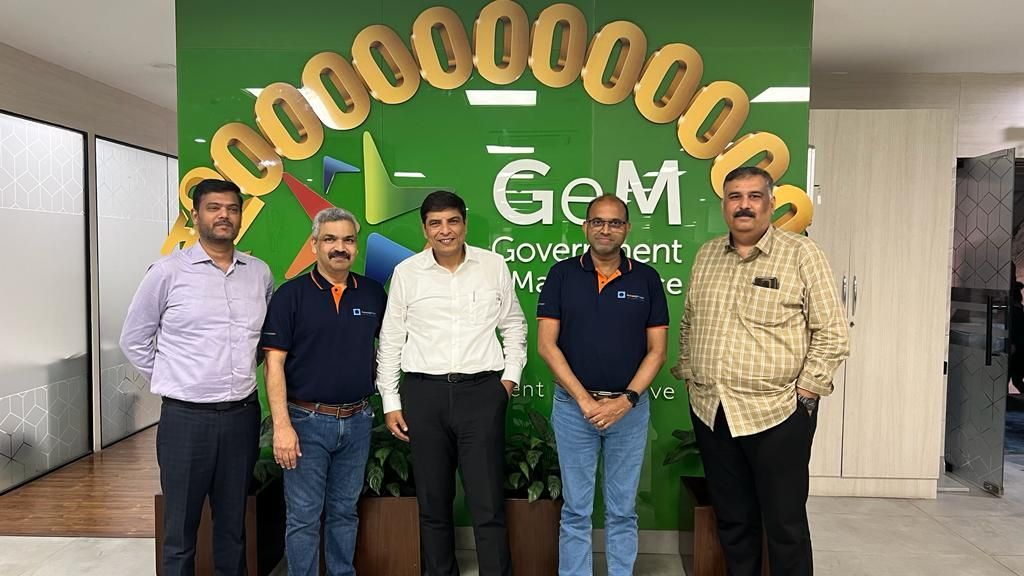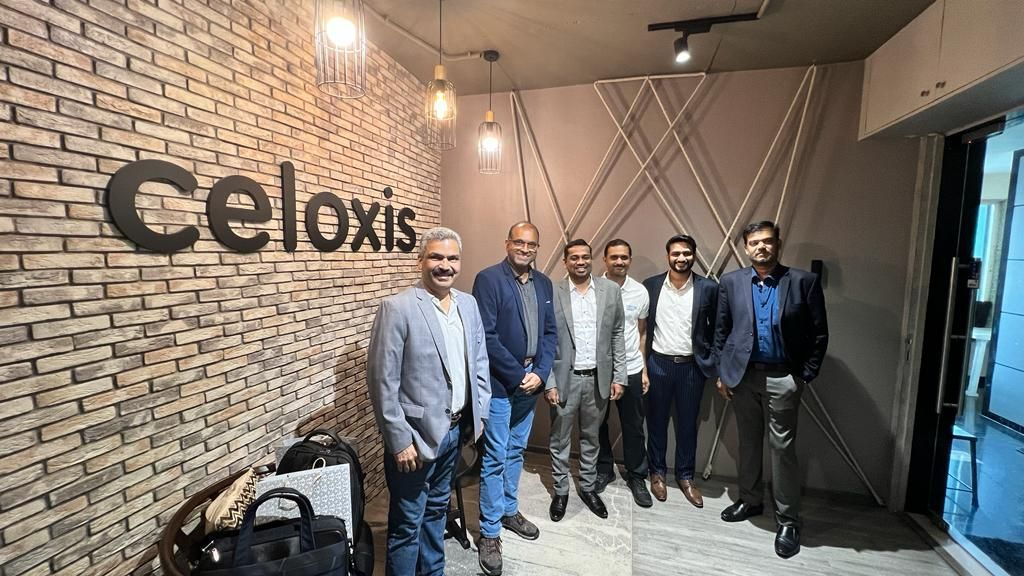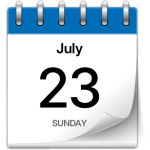 23 July – 31 July 2023
Ms. Dharti Ghelani's visit to BGI Oman Office
Ms. Dharti Ghelani, Sr. Product Manager – PRODUCT MANAGEMENT, made a valuable impact during her recent visit to the BGI Oman Office. As part of the BGI team who are preparing the proposal, she contributed along with the BGI Oman team to ensure that the huge proposal was prepared as a Team work.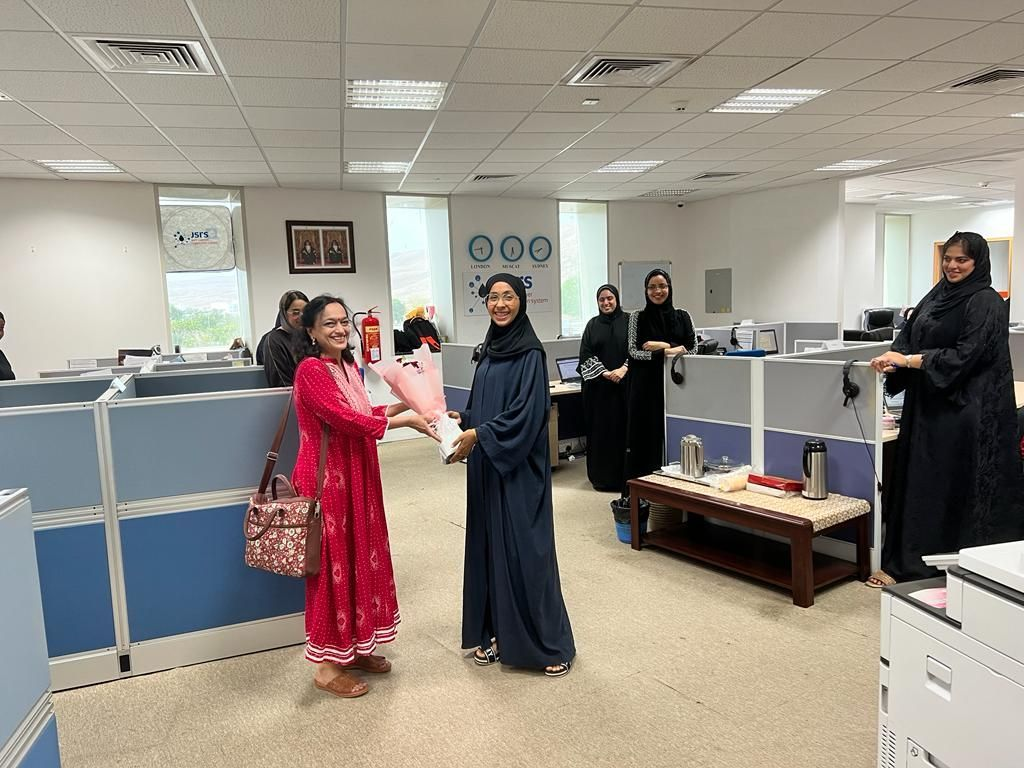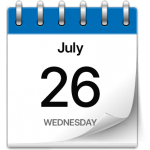 Sanjiv Padman visits the BGI India Office
Mr. Sanjiv Padman, Senior Manager of Business Development, Business Gateways International LLC, visited the BGI India office. During his visit, he met with the Business Development Team and engaged in insightful sessions with India Team members.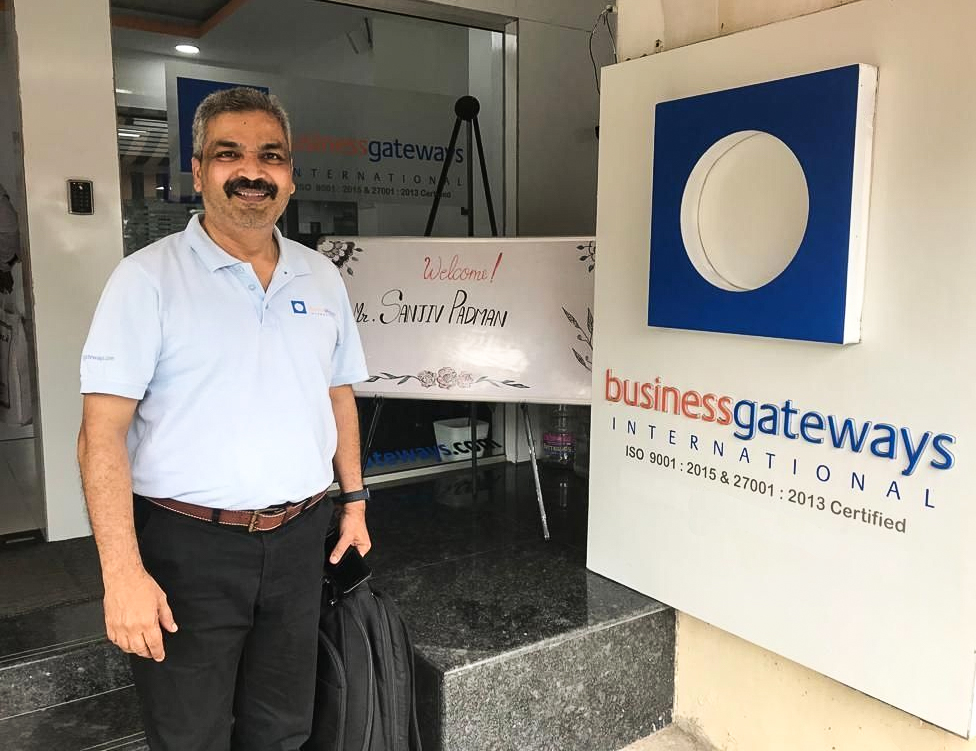 We encourage and support talents from all Cities to Villages across India & to be part of a thriving work culture where we view our colleagues as family & build a career for better living and values learning at every step of the process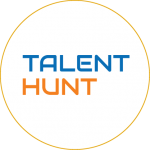 Monthly Birthday Celebration at the Office
Akash, Bharathi B, Ishwarya R, James G, Kaliaperumal V, Manasa B, Prabhu M, Pradeep M, Priya D, Sanjay Kumar N, Shanmuga Sundar Raj R, Vijay Bharathi G, Vimaleshwaran R, Vinodhine R.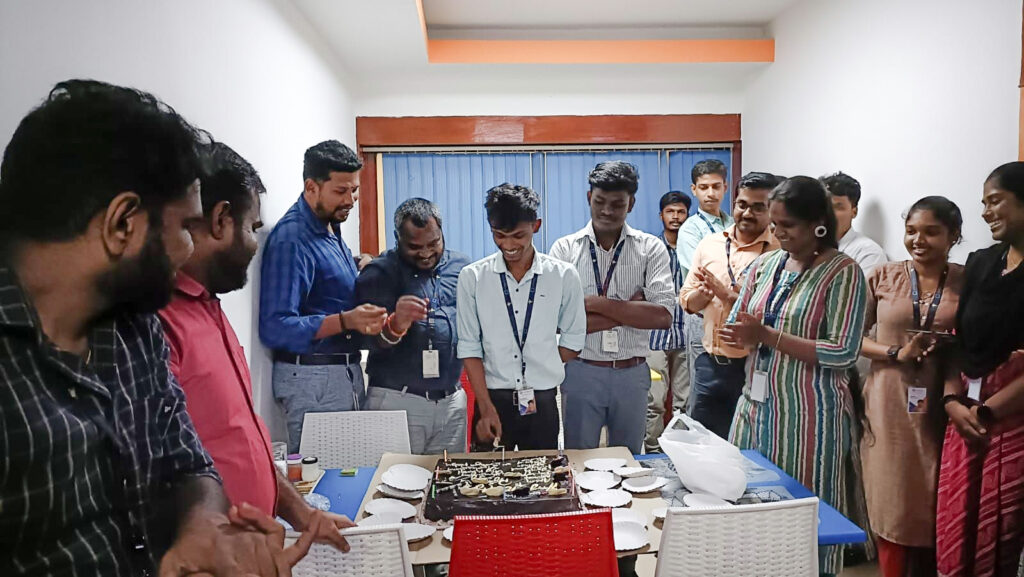 BGI's Digitalized Interview Process
We encourage and support talents from all Cities to Villages across India & to be part of a thriving work culture where we view our colleagues as family & build a career for better living and values learning at every step of the process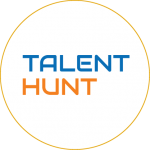 Quick Response (QR) codes were invented in 1994 by Masahiro Hara, who worked for a Japanese automotive company, Denso Wave. Initially used to track vehicles during manufacturing, QR codes are now widely used for various purposes like product information, mobile payments, and marketing campaigns. Know More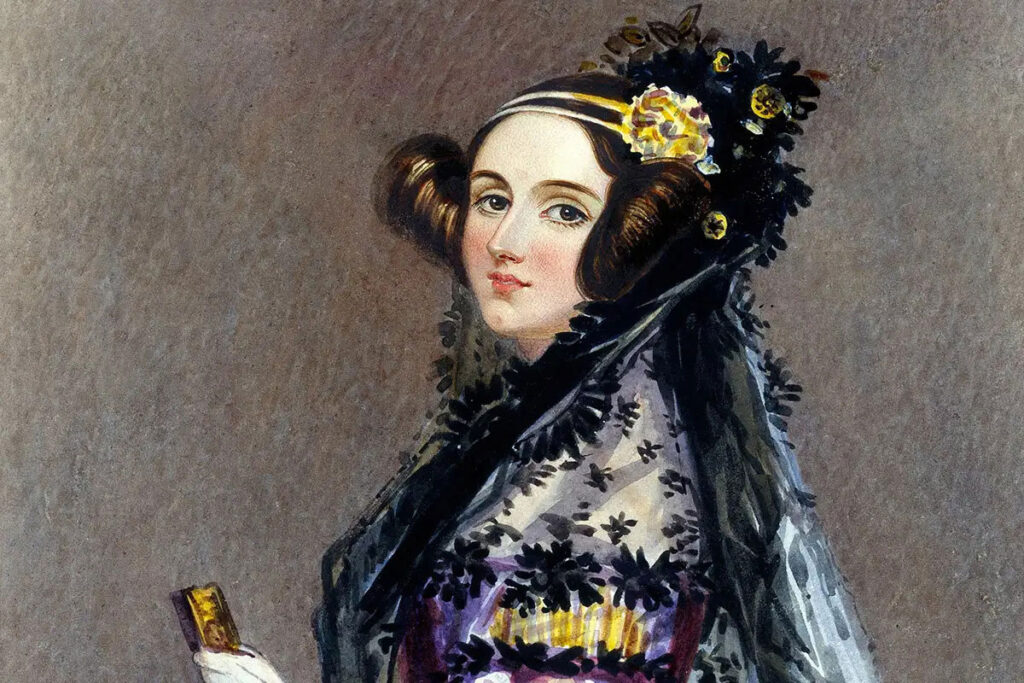 The first-ever computer programmer: Ada Lovelace, a mathematician in the early 19th century, is considered the world's first computer programmer. She wrote the world's first algorithm designed to be processed by a machine. Ada Lovelace's work laid the foundation for modern computer programming. Know More
The first video game, called "Tennis for Two," was created in 1958 by physicist William Higinbotham. It was displayed on an oscilloscope and allowed players to control paddles and hit a ball over a net. Know More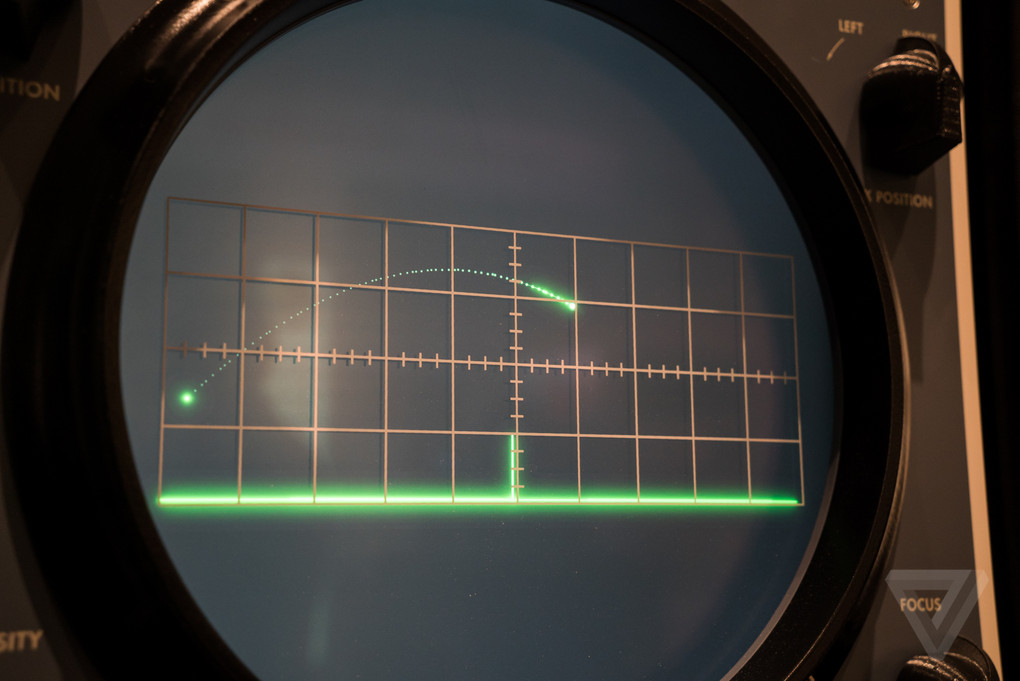 Your AI Conversation Partner – An intelligent and friendly virtual assistant app that engages in natural, human-like conversations, providing helpful information, answering questions, and offering personalized assistance. Check out the app

Zoho Notebook – Notes, Journal
Organize & Capture Ideas – A powerful note-taking app for seamless organization and quick capture of ideas, to-do lists, and reminders on-the-go, ensuring you never miss a thought. Check out the app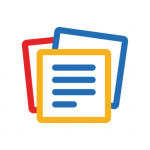 Secure Password Manager – Safeguard your sensitive information with Zoho Vault, a trusted password management website that offers encrypted storage, seamless access, and easy password sharing for enhanced security and convenience. Read More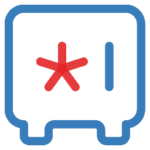 Coolors: Instant Color Schemes – Discover, create, and customize beautiful color palettes effortlessly with Coolors, the ultimate website for designers and artists seeking inspiration and harmony in their projects. Read More

Sustainable Collective Transforms 500 kg of Pharmaceutical Waste into Exquisite Furniture Fabric
Three friends have joined forces to create Daera X Cancelled Plans, a remarkable sustainable collective focused on upcycling pharmaceutical and textile waste into exquisite furniture fabric and unique designs for home decor. Through their creative endeavor, they have successfully repurposed 500 kg of waste, contributing to a more eco-friendly and aesthetically pleasing approach to interior design. Read Article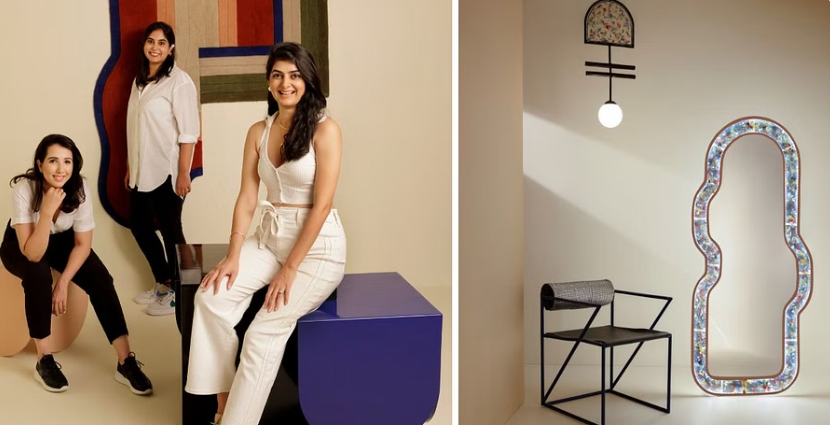 Medtech Startup Introduces AI-Enabled Device for Rapid Disease Diagnosis
Dr. Tathagato Rai Dastidar shares the motivation behind his pioneering medtech startup, SigTuple. The company has successfully developed an AI-enabled device aimed at transforming pathology by expediting disease diagnosis and reducing human errors. This innovative technology holds the potential to detect illnesses more efficiently and at an earlier stage, promising significant advancements in the field of medical diagnostics. Read Article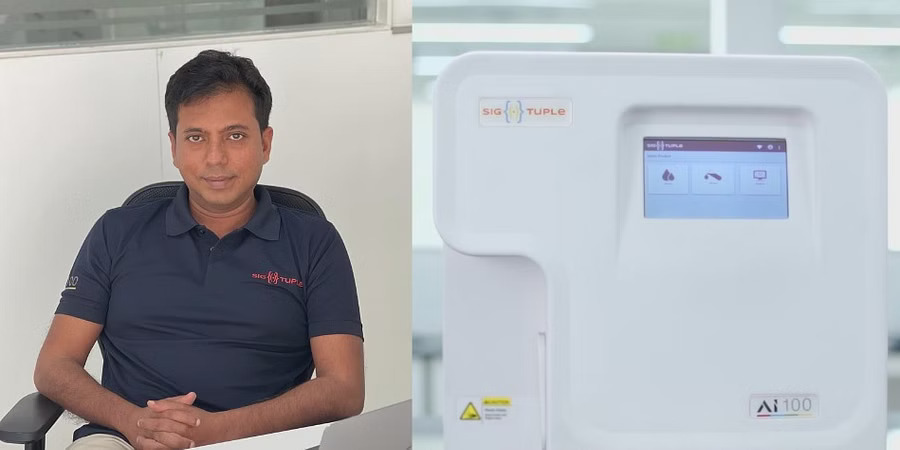 Truecaller has launched a cutting-edge AI-powered assistant designed to answer calls on your behalf. Here's how it operates!
In 2022, Truecaller introduced its AI-driven call screening feature for Android and iOS, initially focusing on Australia and the United States. Now, this functionality has been officially extended to India. Read Article
Effortlessly Text Unsaved Numbers on WhatsApp with the Latest Feature
WhatsApp has recently introduced a convenient new feature that allows users to send messages to unsaved contacts without any trouble. Now, you can easily reach out to people even if their phone numbers are not saved in your contacts, making communication a breeze and saving you from unnecessary hassle. Read Article