"INside businessgateways" newsletter that brings together the happenings, ongoing projects, and monthly events at BGI.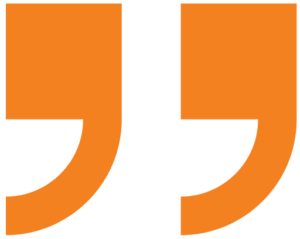 Quote
"You can't always control the outcome, but you can control the effort and attitude you bring to the game."
The businessgateways (India) Newsletter is a monthly periodical delivering a curation of past Events, highlights from our office activities (CSR), interesting business news and blogs on current trends straight to your inbox. Scroll down to browse through this month's highlights.
If you've come across an intriguing topic or news that you'd like to see featured in next month's newsletter, please feel free to send an email to socialmedia@businessgateways.com We will include it in the newsletter, giving you credit as the contributor.
Check out businessgateways' (Oman) monthly newsletter to stay informed about the happenings and upcoming Events. Read More
BGI India's Projects Scheduled for the Month
We are thrilled to announce that Sudha P is June's Employee of the Month!, We appreciate your exceptional dedication, hard work, and outstanding performance.
Your unwavering commitment to excellence and your ability to consistently deliver outstanding results have not gone unnoticed. Your colleagues and supervisors have consistently praised your professionalism, your willingness to go the extra mile, and your exceptional work ethic.
This award not only recognizes your accomplishments but also serves as a testament to your outstanding abilities and the value you bring to our organisation.
businessgateways wishes you great success and looks forward to celebrating more of your work achievements
Employee Appraisal and Promotion
Congratulations to all our employees on their outstanding performance in the recent appraisals! Your hard work has paid off, and we are thrilled to announce well-deserved promotions for many of you. Your dedication and talent are truly appreciated, and we look forward to your continued success in your new roles. Keep up the excellent work!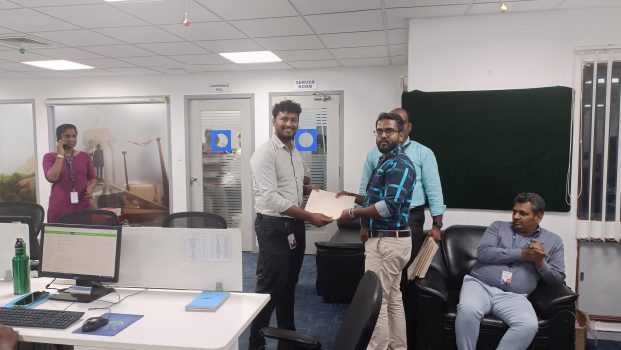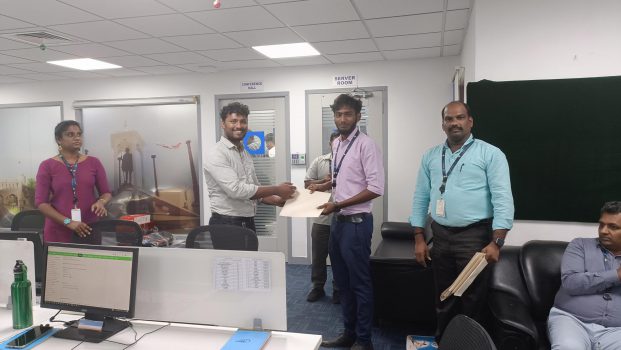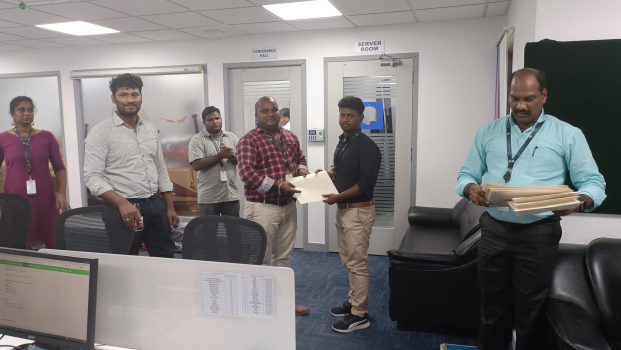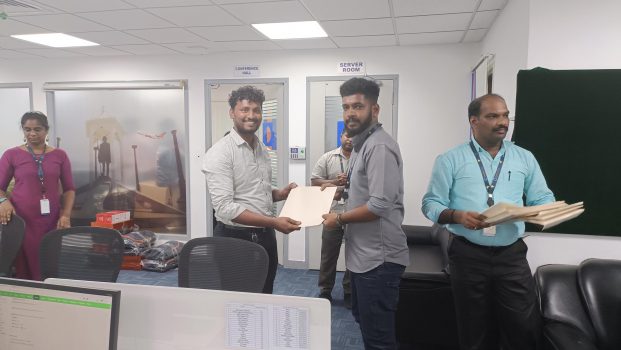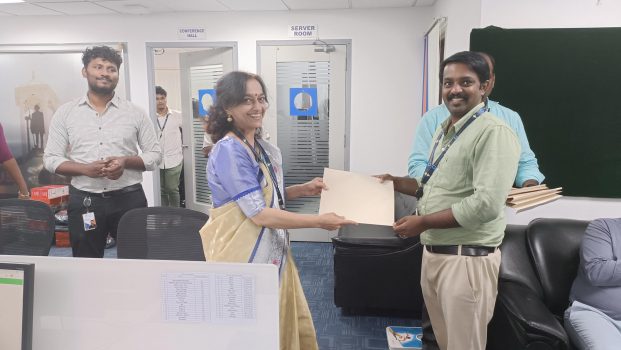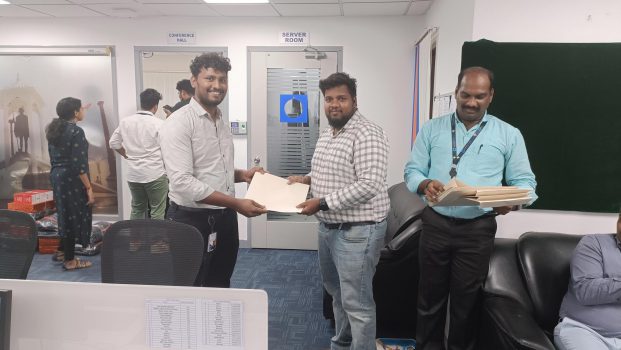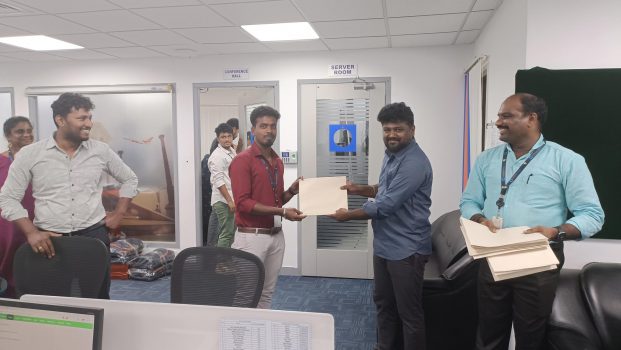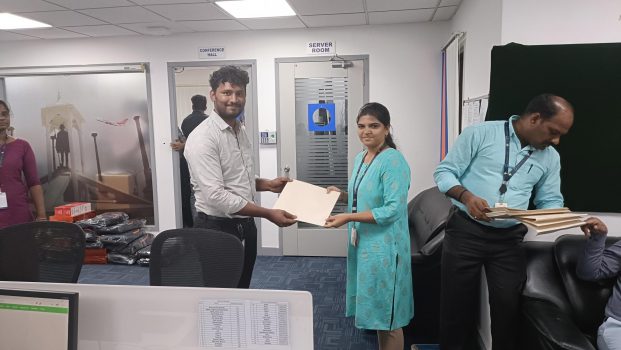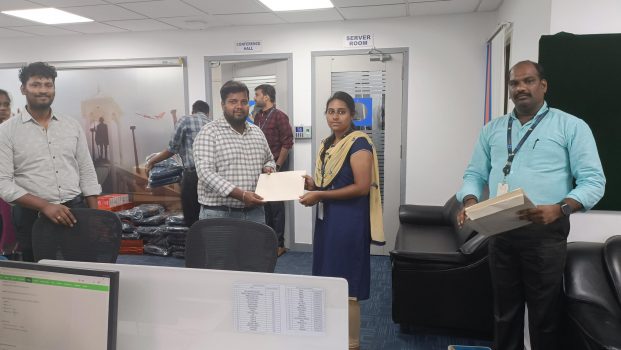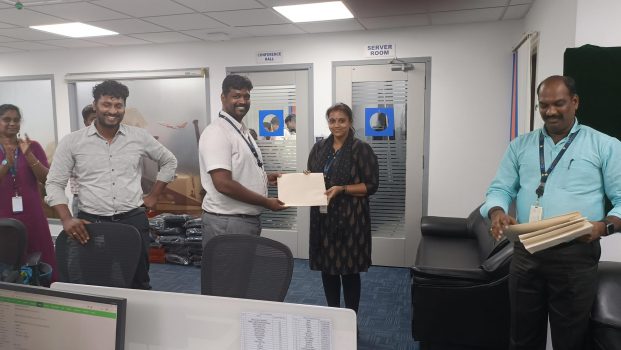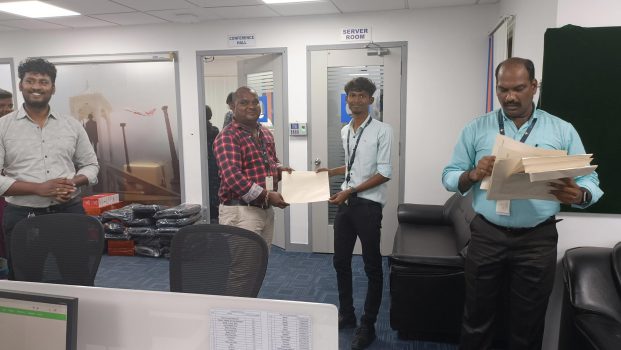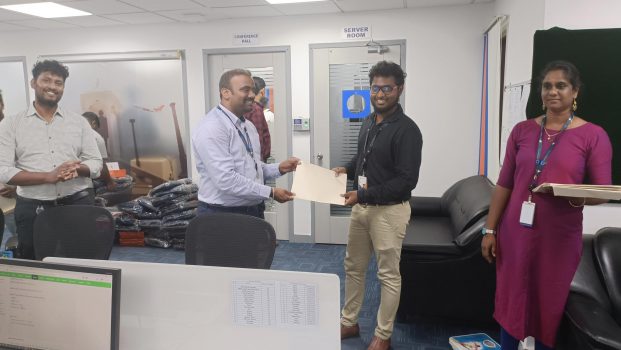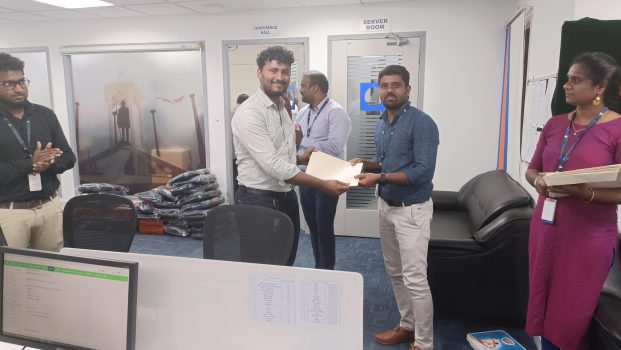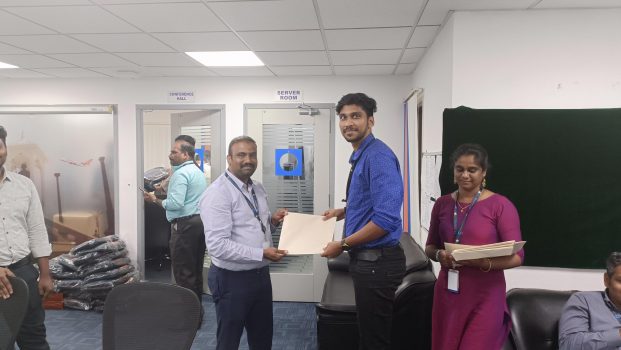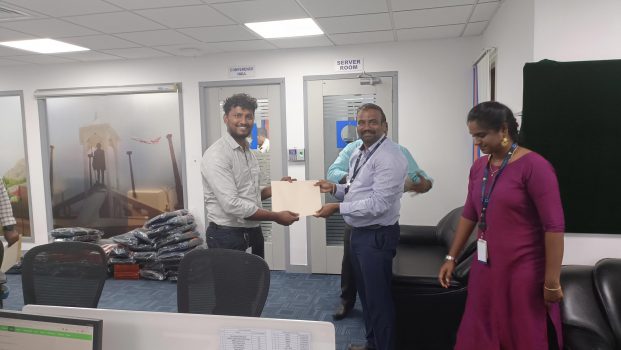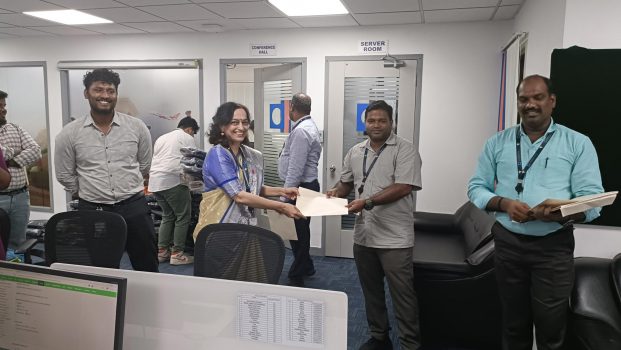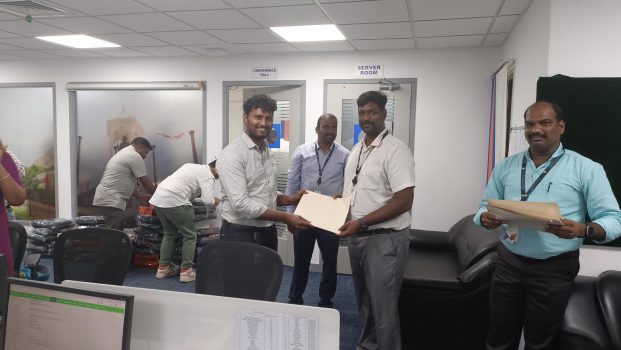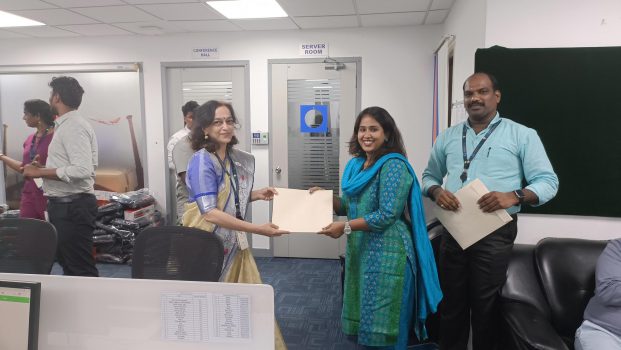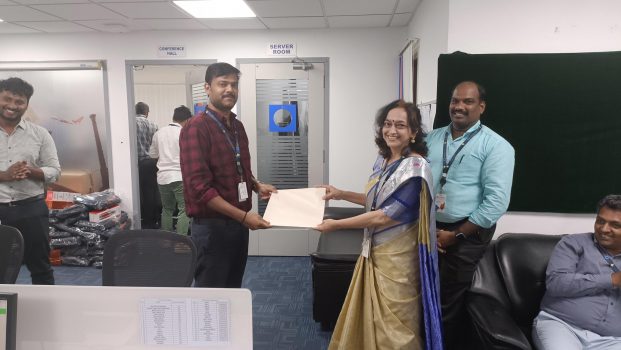 businessgateways (India) wish you a very happy work anniversary. We wish you continued success in developing and learning as you have in recent years. We are incredibly proud of how far you've come.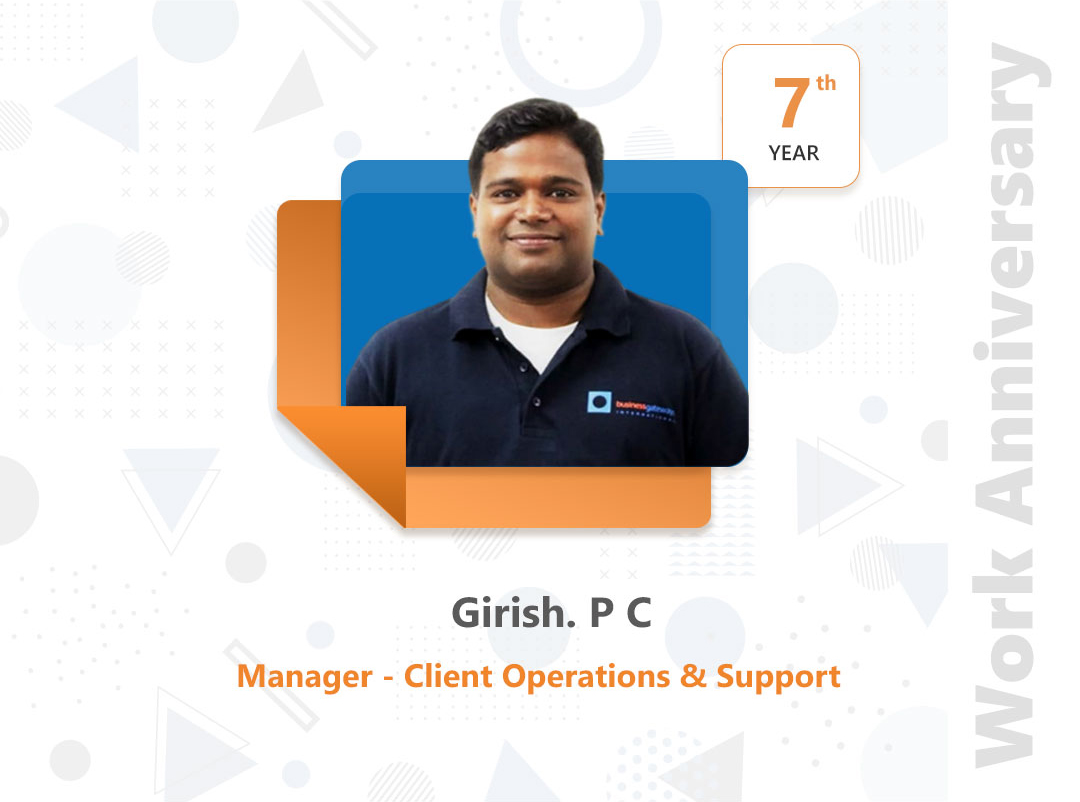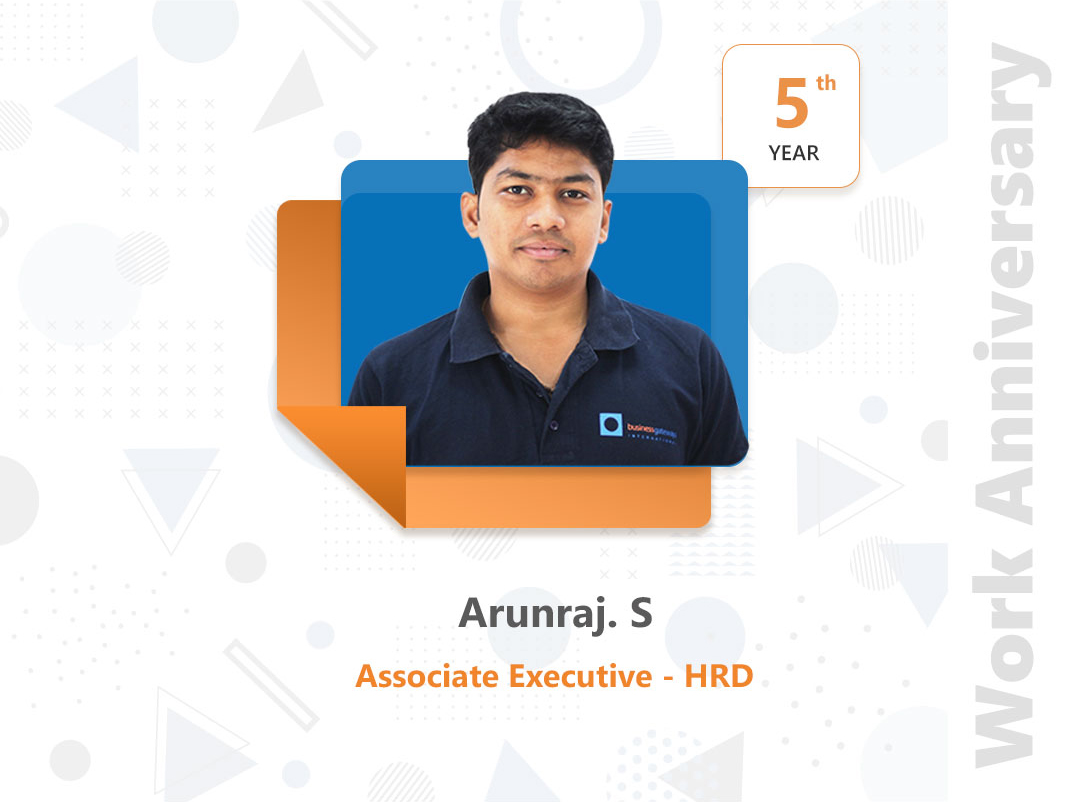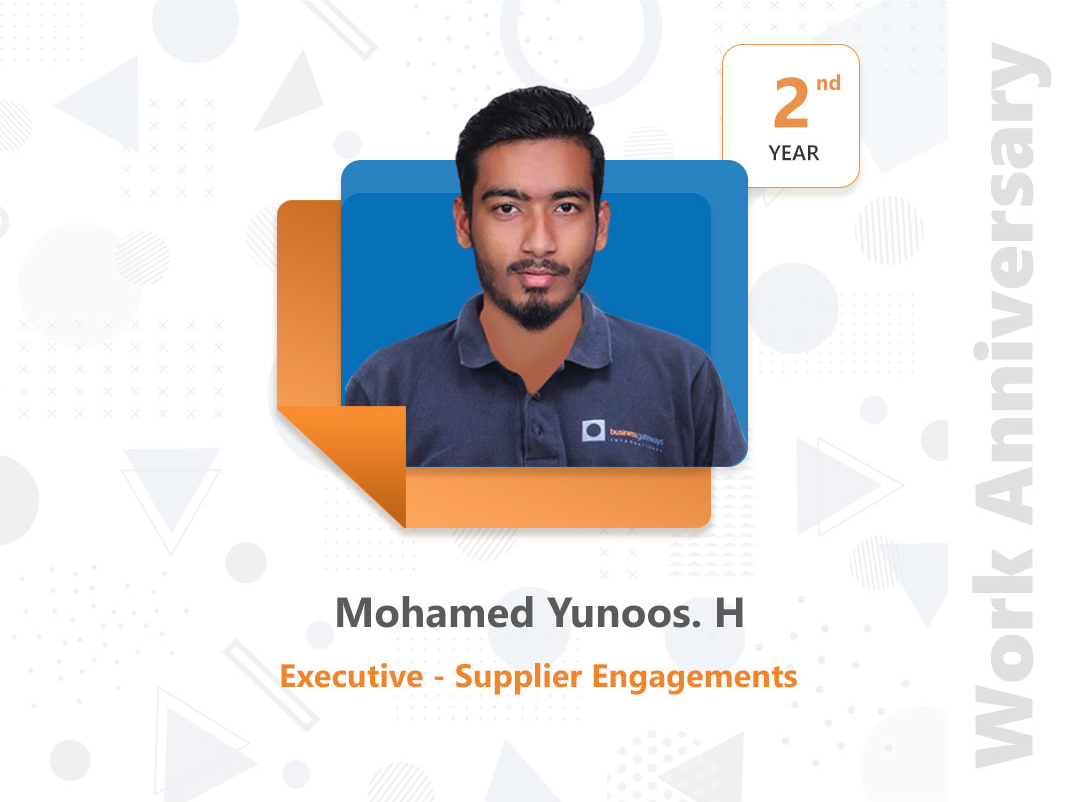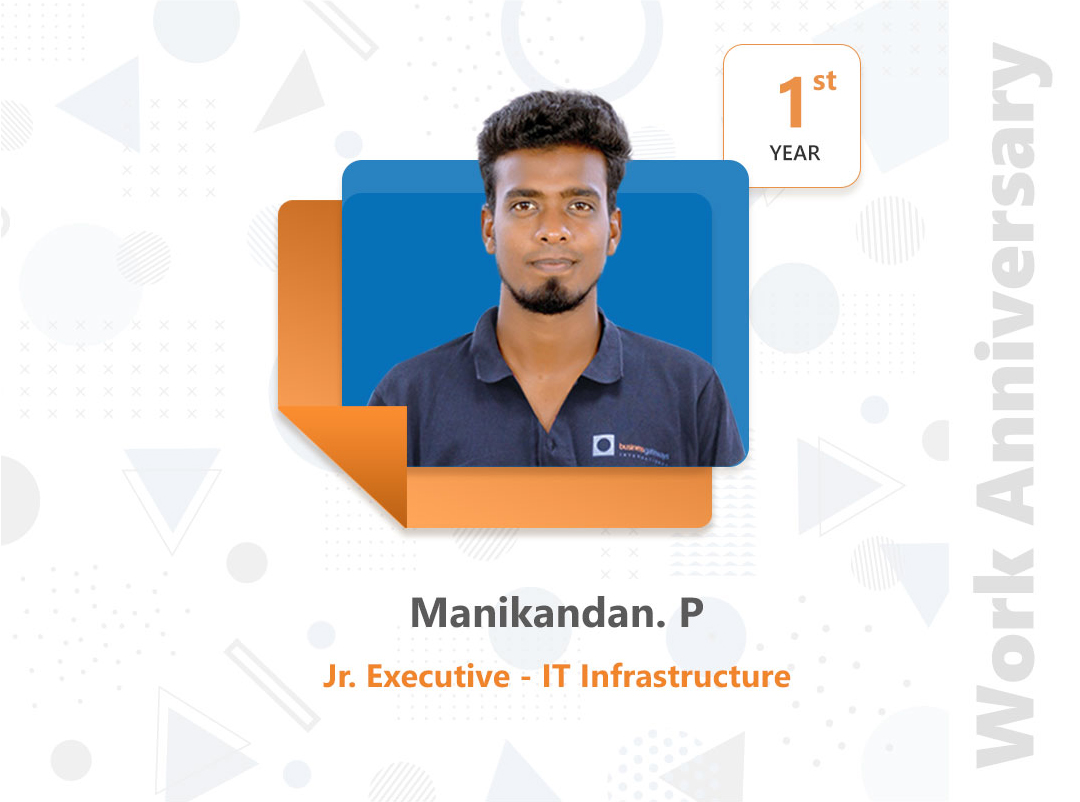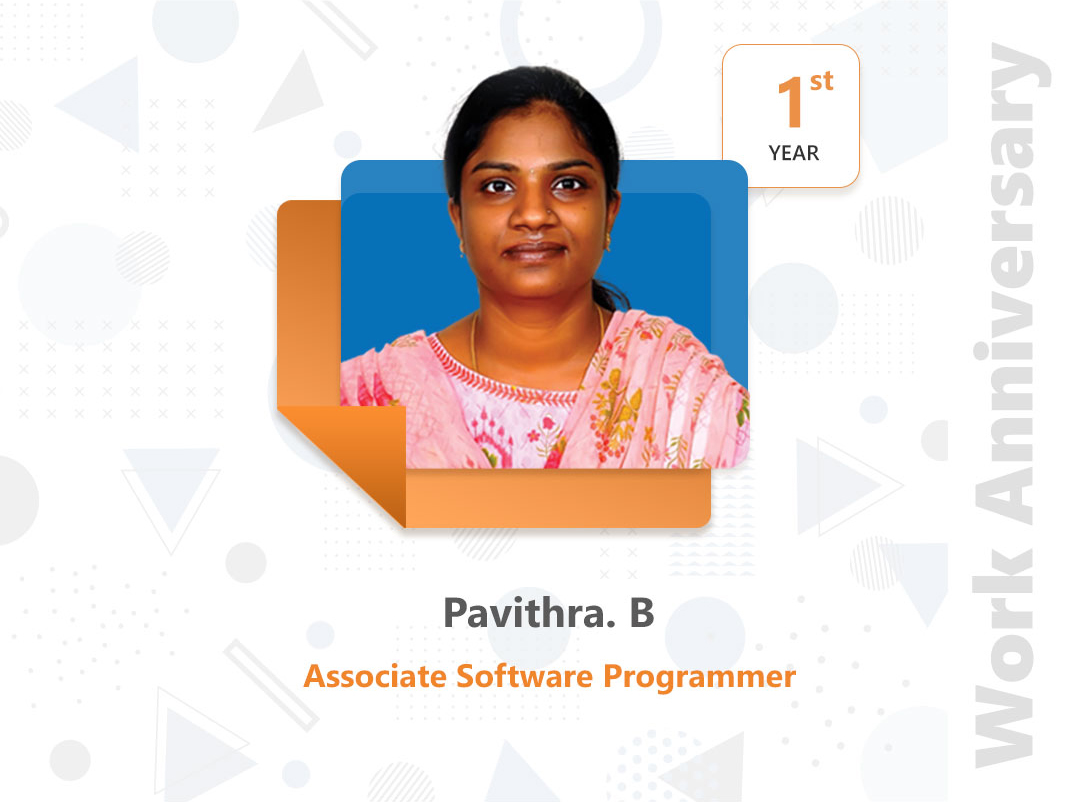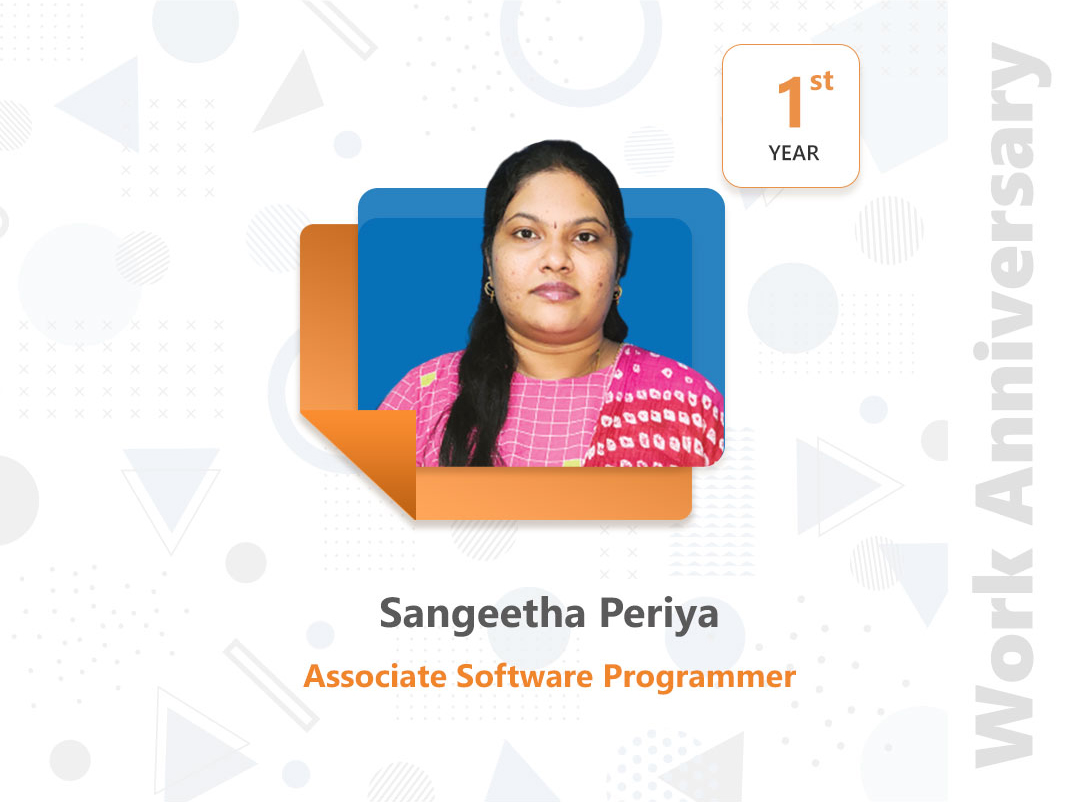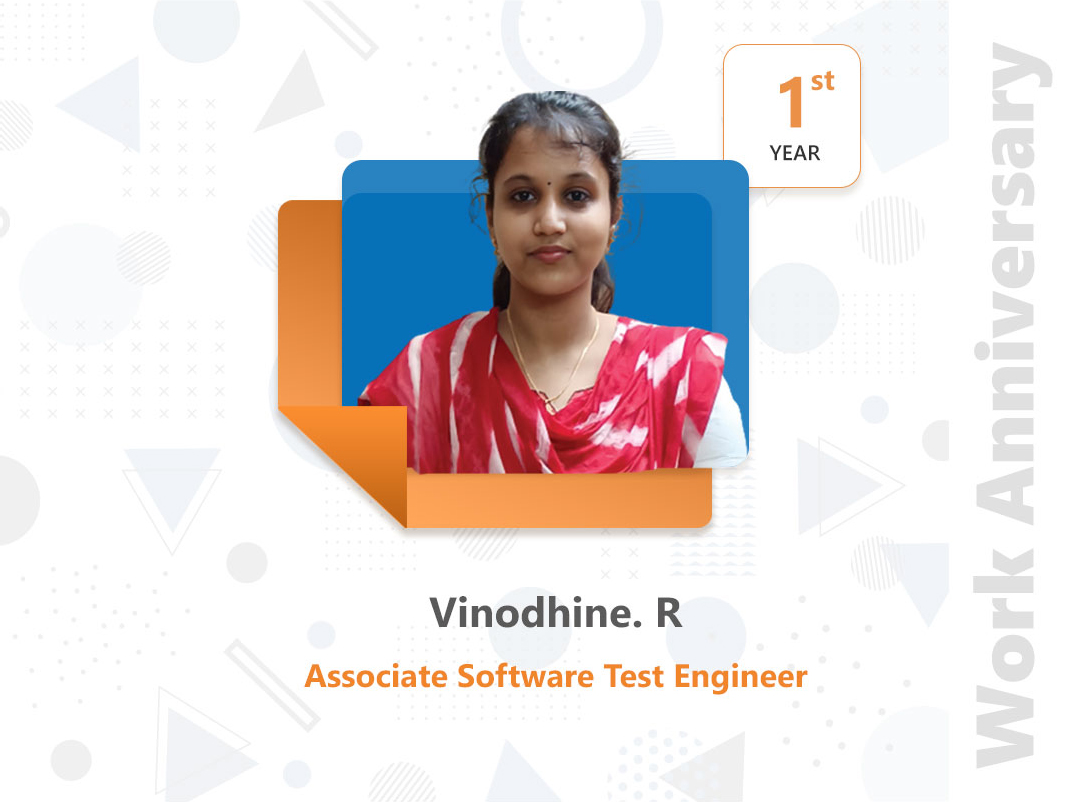 Apple Vision Pro: Redefining Computing with a Revolutionary Spatial Experience
In this month's BGI Spotlight, Naveen Kumar, Senior Team Lead, iOS Development, describes Apple Vision Pro: Redefining Computing with a Revolutionary Spatial Experience. Read Blog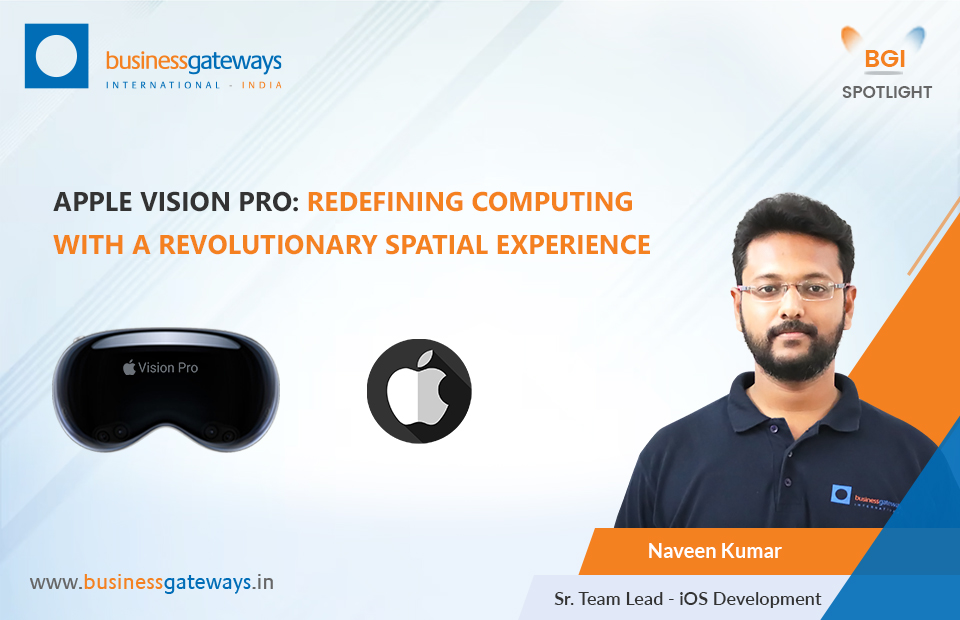 BGI's Digitalized Interview Process
We encourage and support talents from all Cities to Villages across India
& to be part of a thriving work culture where we view our colleagues as family
& build a career for better living and values learning at every step of the process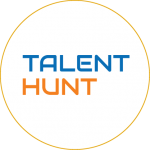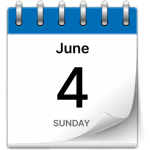 04 June – 19 June 2023 : Successful J3 Platform Demonstration and Training at BGI Oman Office
Mr. Karthikeyan Adithan, Business Analyst in Procurement, had the privilege of visiting the BGI Oman office, where he had the opportunity to meet with representatives from operators: PDO, OXY, CCED, Daleel Petroleum, and MEM. He delivered a high-level demonstration of the J3 platform during the visit, and the operators expressed their satisfaction with it. Additionally, J3 demos were also conducted for the main contractors and suppliers. Furthermore, Karthikeyan conducted J3 training sessions for the BGI Oman Team during his visit.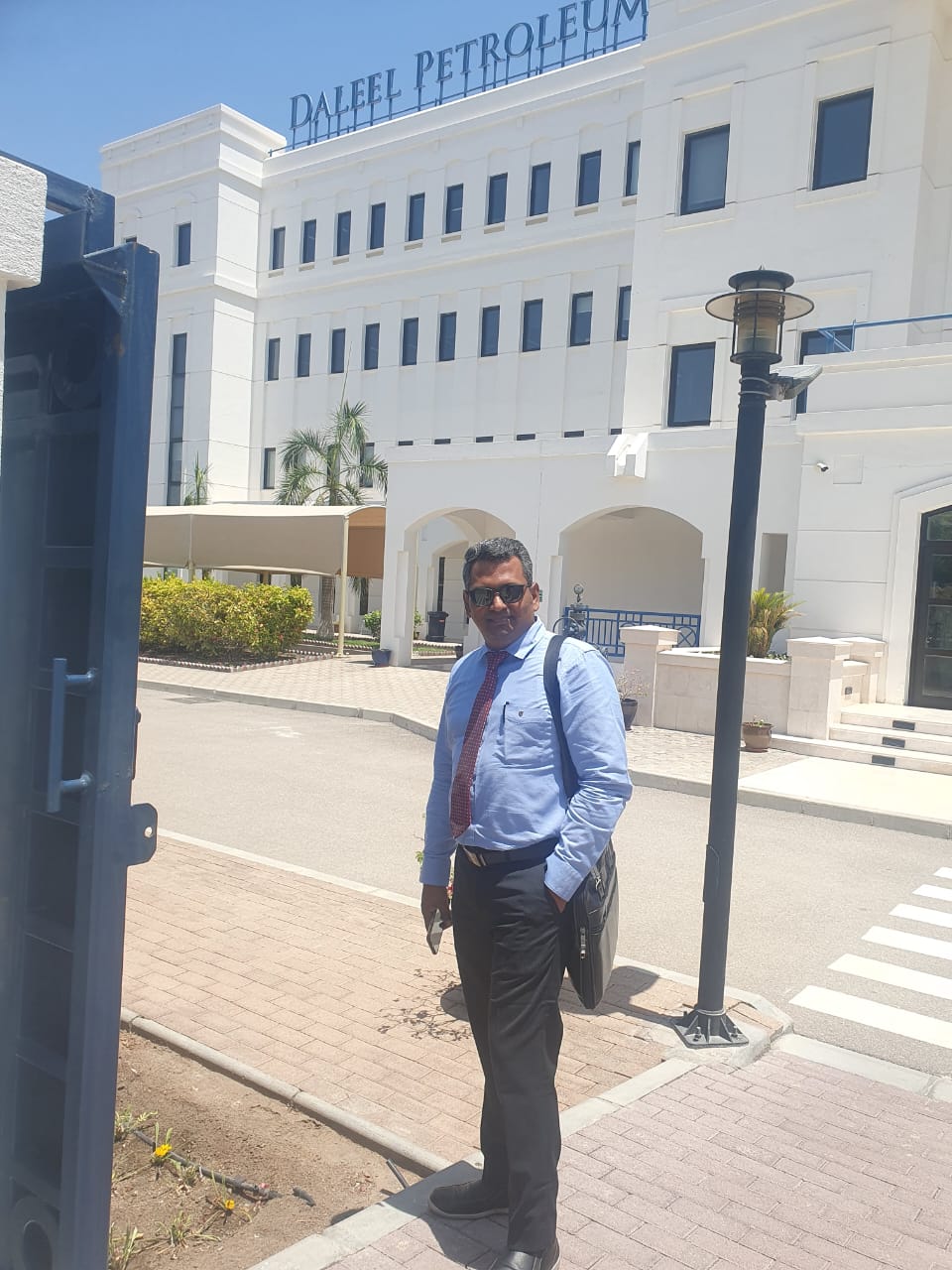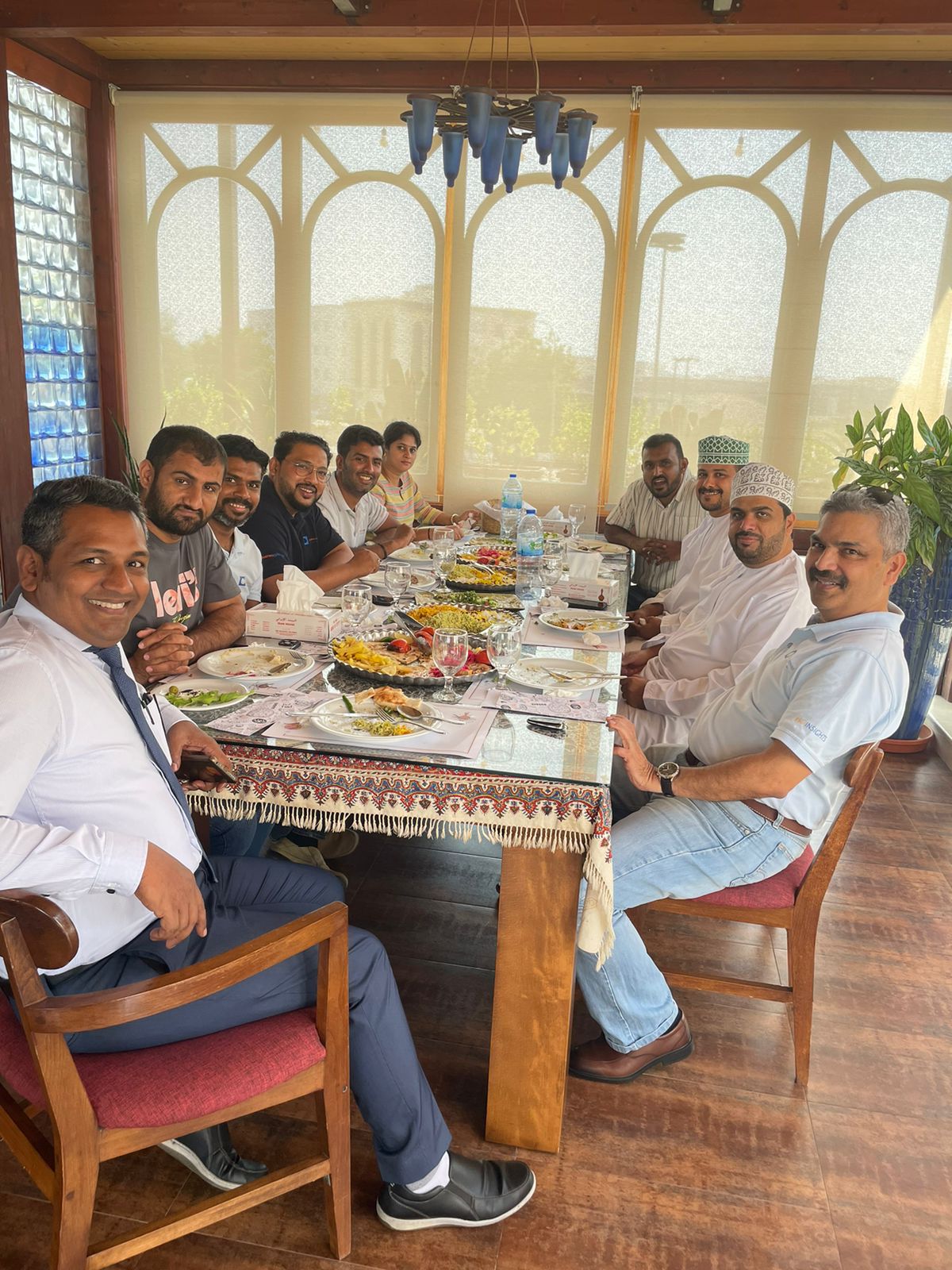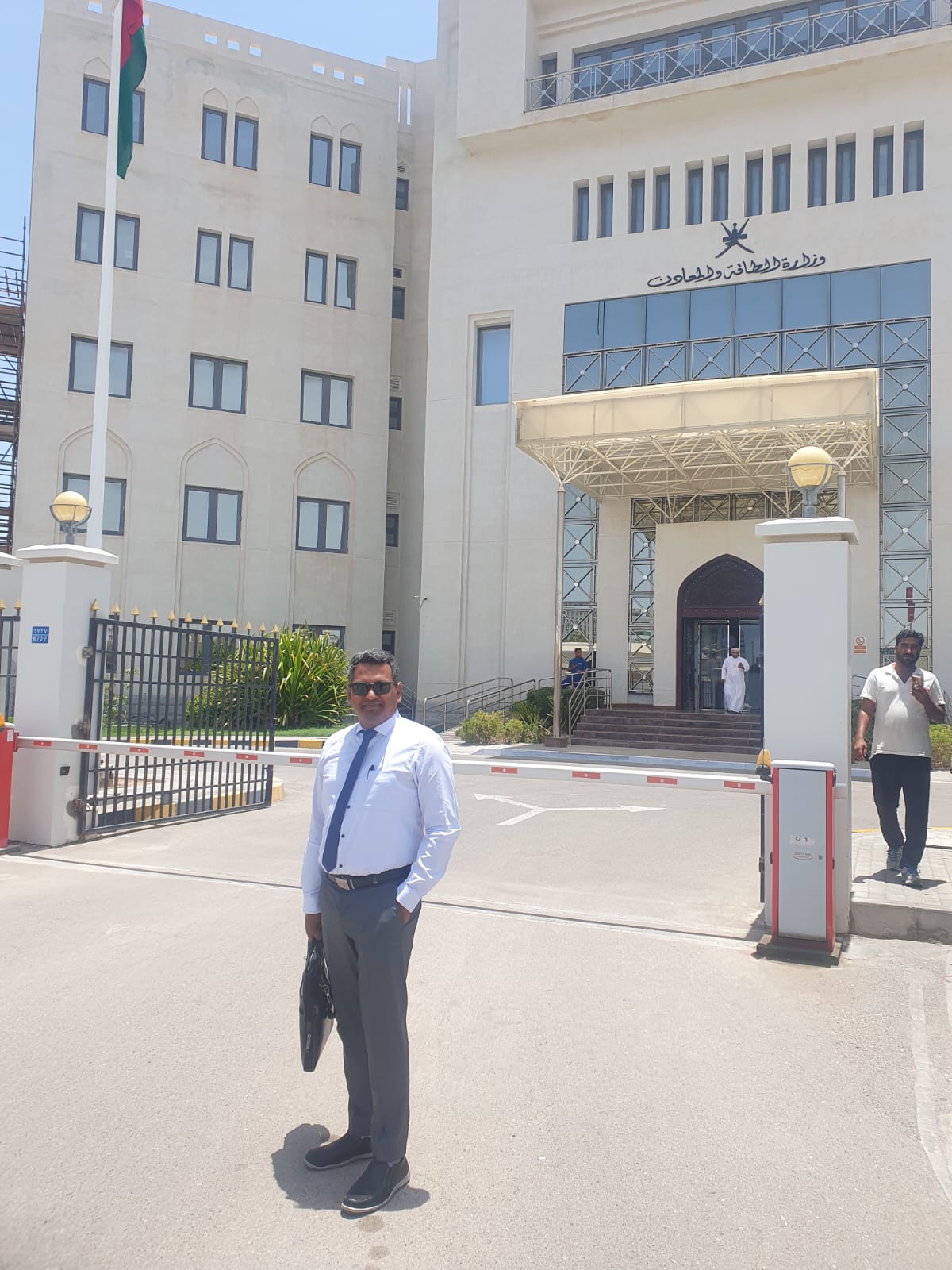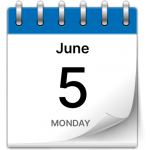 BGI India Projects Presentation to SMVEC Medical/Engineering College Chairman
Mr. John Isaac Balasundaram, the Manager of Business Development, delivered a presentation to the Chairman of SMVEC Medical/Engineering College, showcasing the BGI India Projects.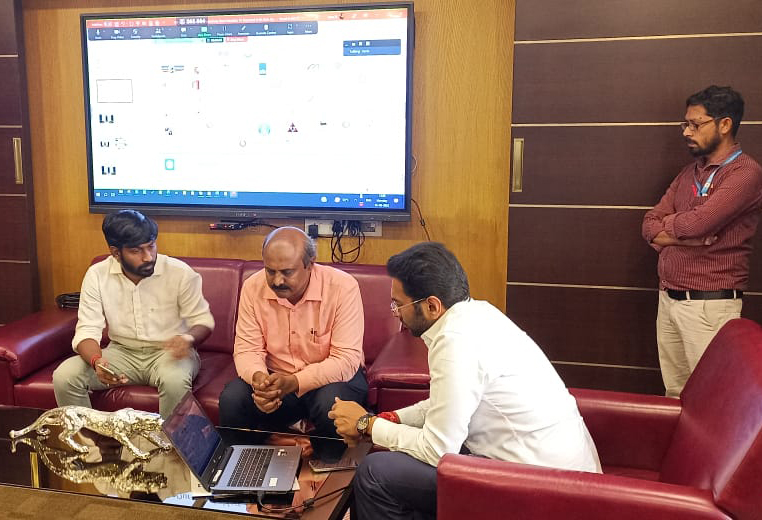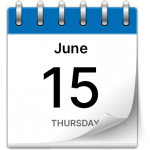 15 June – 19 June 2023 : BGI Business Development Team Explores Opportunities at ACMEE 2023 Expo
The BGI Business Development Team Mr. John Isaac Balasundaram, Manager, Business Development, Hariharran Addithya R, Sr. Executive, Business Development, and Ranjith Ram, Sr. Executive, Sales Operations, Visited the ACMEE 2023 Expo held at the Chennai Trade Centre, visited over 200 companies, and connected with Business Owners and key Executives to promote JSRS and GOPROC. They have also connected with the organising Trade Association for potential collaboration.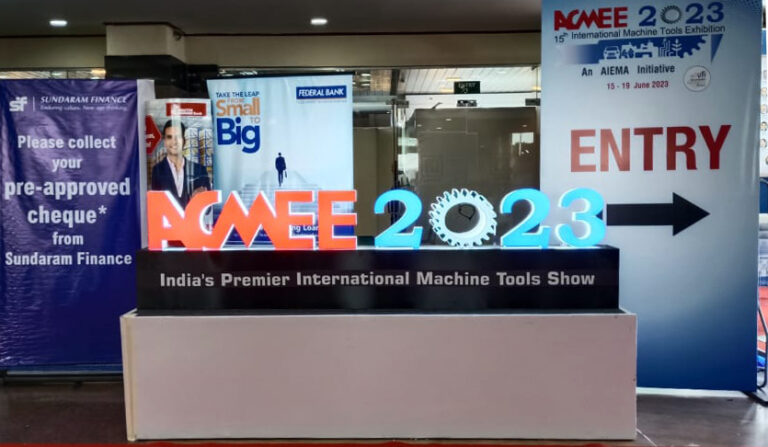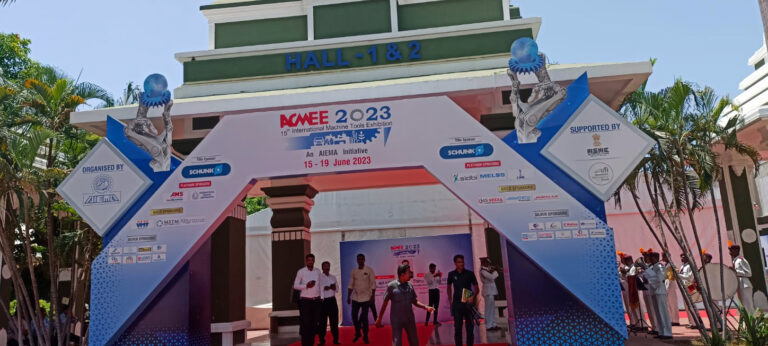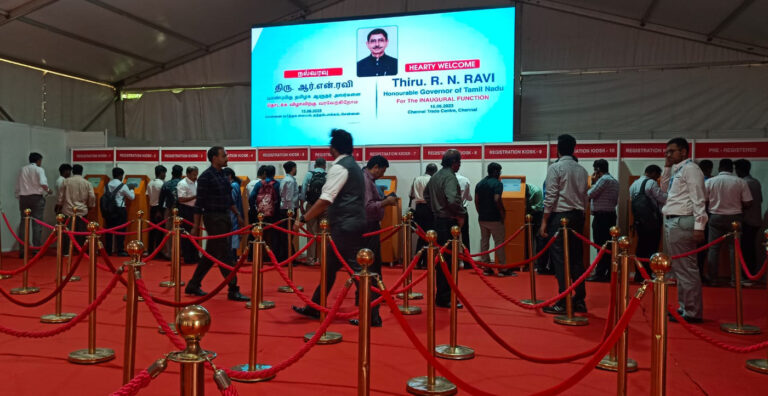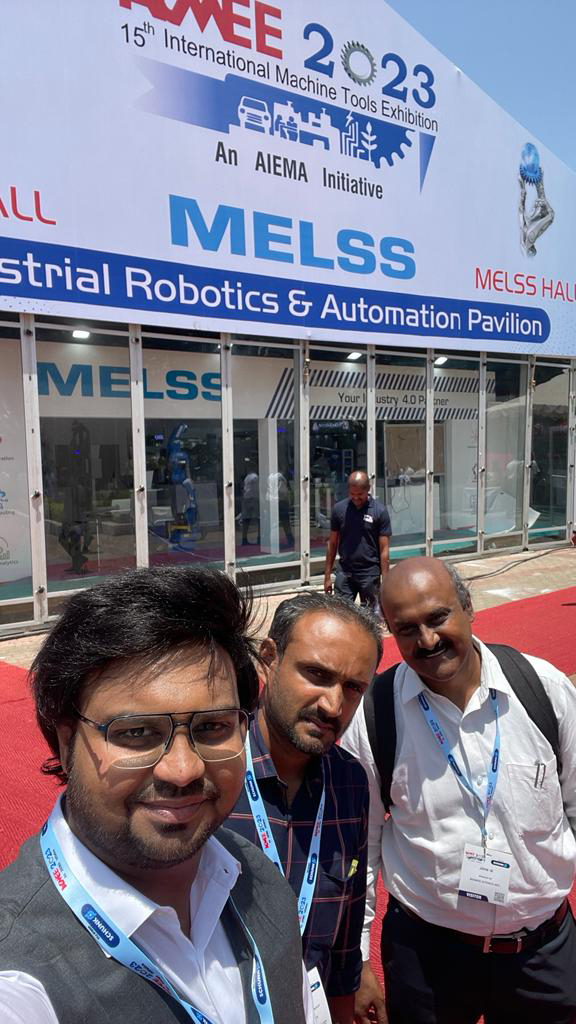 BGI India Work-Life Balance
We've planned and organized a wide range of fun events to create a lively and enjoyable work atmosphere while maintaining a good balance between work and personal life. Our staff is divided into three teams: the Orange Team (Semmanjal Siruthaigal), the White Team (Vellai Vaengai), and the Blue Team (Neela Narigal). These teams engage in friendly sports competitions like chess,carrom, table tennis,Shuttlecock and beach cricket.
But it's not just about having fun; we also believe in giving back to the community through Corporate Social Responsibility (CSR). We encourage our teams to actively participate in helping those in need, both humans and animals, by providing them with food and donations. It's our way of making a positive impact on the environment and society.
Moreover, our employees showcase their amazing cooking skills by bringing in a variety of homemade food to the office. This is especially appreciated by those who are away from home and miss the taste of home-cooked meals. The wholehearted participation of our staff in these activities demonstrates their strong teamwork and solidarity, as they enthusiastically compete for team points and take pleasure in working together.
Monthly Birthday Celebration at the Office
Sapna, Mohamed Yunoos, Vignesh, Archana Kumari, Vinoth Maria, Jai Perumal, Sathya Prabhu, Vaishali, Jayasurya, Seenivasan, Arunraj, Balakrishnan, Ranjith Ram, Sindhu, Vivek, Jeevanandham, Sudha, Lokesh Pabbu, Chandru.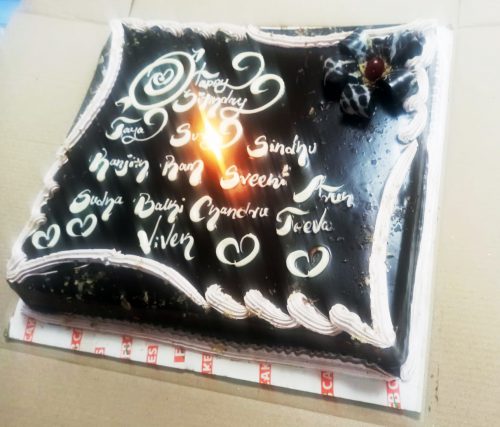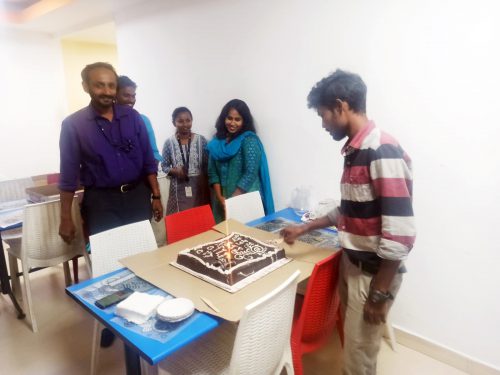 The world's first website, which is still online, is dedicated to providing information about the fascinating world of webcams. It was created in 1994 by a group of researchers at the University of Cambridge. Click to see the world's first website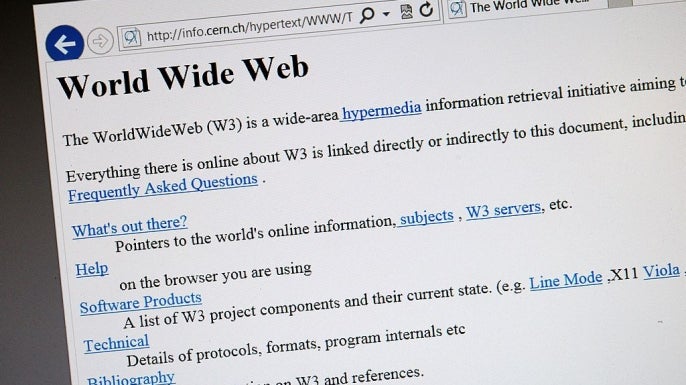 The world's first computer bug was an actual insect. In 1947, a moth caused a malfunction in the Harvard Mark II computer, and engineers taped it to the logbook, coining the term "bug" for computer glitches. Know more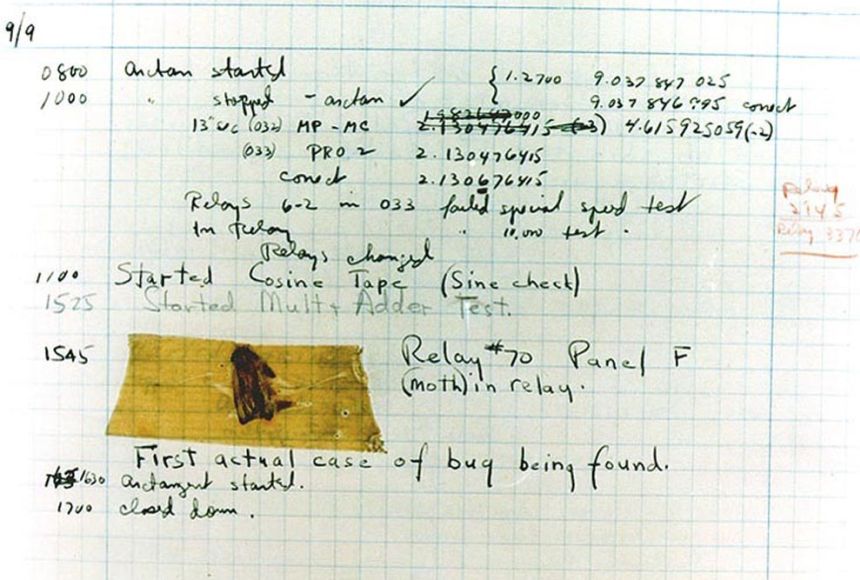 The first email was sent by Ray Tomlinson in 1971. He chose the "@" symbol to separate the user's name from the name of their computer, making it a crucial part of email addresses ever since. Know more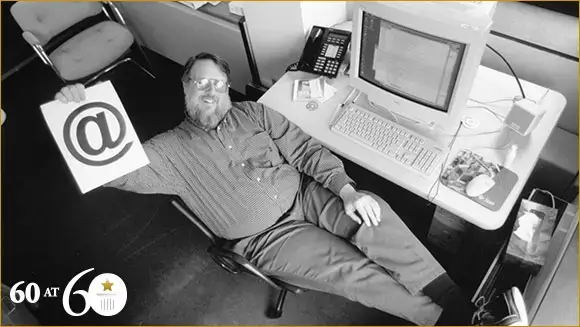 Earn Google Play credit by downloading Google Opinion Rewards, sharing info, and completing weekly surveys on topics like logos, promotions, and travel plans. Get notified of relevant surveys and earn up to $1.00 in Play credit per survey. Read More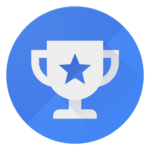 MyMoney—Track Expense & Budget
Simplify money management with MyMoney, a comprehensive budget app. Track expenses, set goals, and analyse finances easily for effortless savings. Read More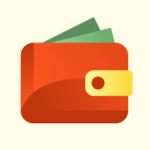 Tome is an AI partner for storytelling, offering drag-and-drop creation, responsive pages, and one-click themes. With features like embeds, video recording, and easy sharing, it aids in creating various content types, including product reviews, sales decks, and sharing complex ideas. Read More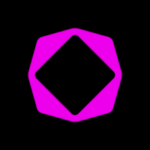 Dora is a no-code web design platform for creating stunning 3D and animated sites. It offers a drag-and-connect layout system, advanced animations, and 3D object importing, along with tutorials and community support. Read More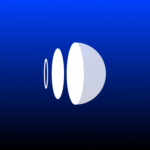 The individual behind a 3D startup, who is an IIT graduate, explains how 3D printing will revolutionise the construction of houses.
IIT Gandhinagar graduates founded "MiCoB "in Ahmedabad to work towards merging art, automation, and construction through 3D concrete printing technology. Read Article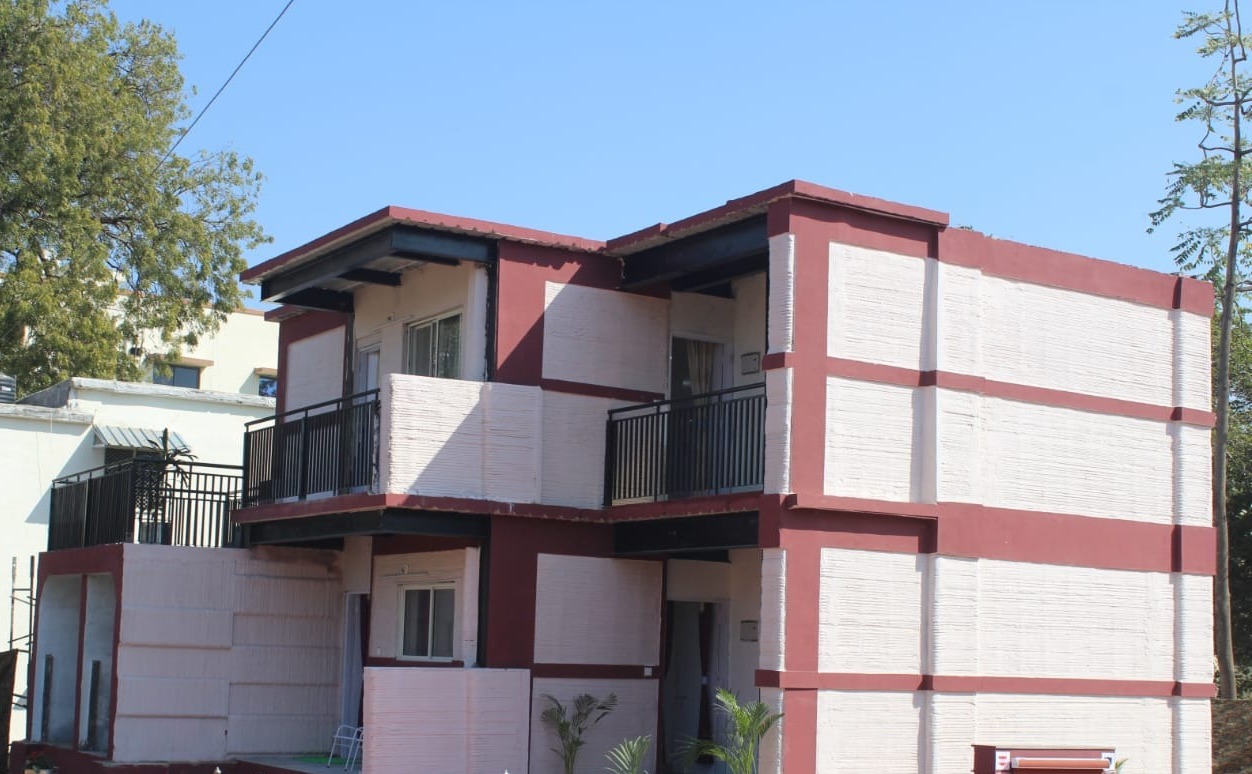 Soil Testing in 5 Minutes: 2 Scientists Innovate Paper-Based Device To Help Farmers
Proximal Soilsens Technologies has created NutriSens, a paper-based sensor strip device that accelerates soil testing for farmers, providing results in just a few minutes instead of weeks. Read Article
How to Draw Graphs, Charts, and Diagrams in ChatGPT
You can use ChatGPT to write essays and for a myriad of other tasks, but did you know you can create graphs, charts, and diagrams as well in ChatGPT? Yes, with the help of plugins, you can visualise data with ChatGPT in different styles and forms. Not to mention, free ChatGPT users can also create complex diagrams to understand complex concepts. On that note, let's learn how to draw graphs and diagrams using ChatGPT. Read Article
8 best AI Coding Tools you should use right now
Generative AI has opened the floodgates to so many new innovations and AI tools. From AI image generation to AI coding assistants, there is so much to unpack, and we are still learning about new applications day after day. In this article, we're going to specifically talk about AI coding tools that can help you with software development. Read Article