"INside businessgateways" newsletter that brings together the happenings, ongoing projects, and monthly events at BGI.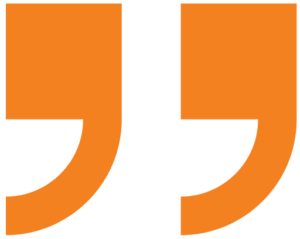 Quote
"I am not bound to win, but I am bound to be true. I am not bound to succeed, but I am bound to live up to what light I have."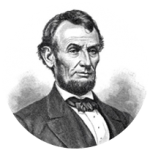 The businessgateways (India) Newsletter is a monthly periodical delivering a curation of past Events, highlights from our office activities (CSR), interesting business news and blogs on current trends straight to your inbox. Scroll down to browse through this month's highlights.
If you've come across an intriguing topic or news that you'd like to see featured in next month's newsletter, please feel free to send an email to socialmedia@businessgateways.com We will include it in the newsletter, giving you credit as the contributor.
Check out businessgateways' (Oman) monthly newsletter to stay informed about the happenings and upcoming Events. Read More
BGI India's Projects Scheduled for the Month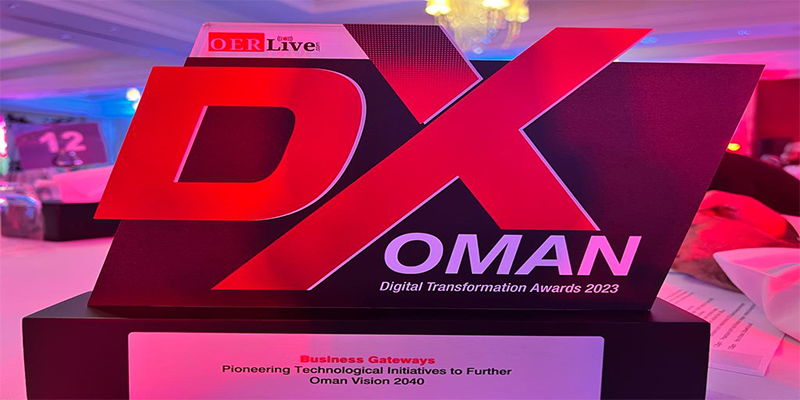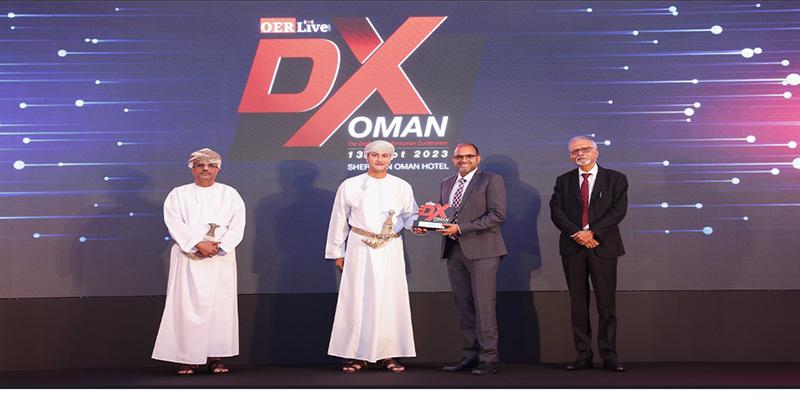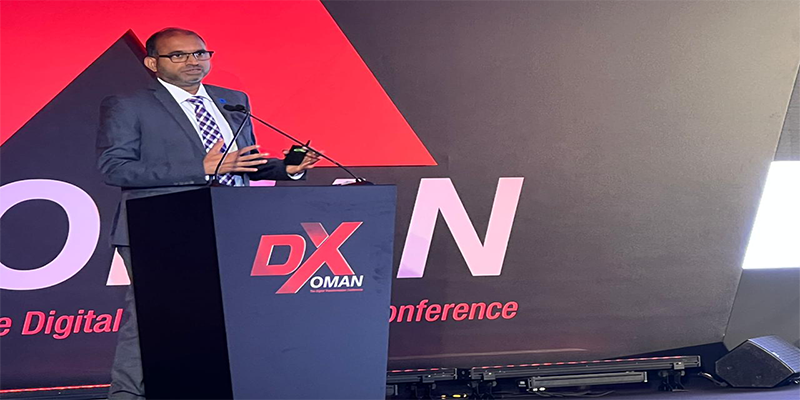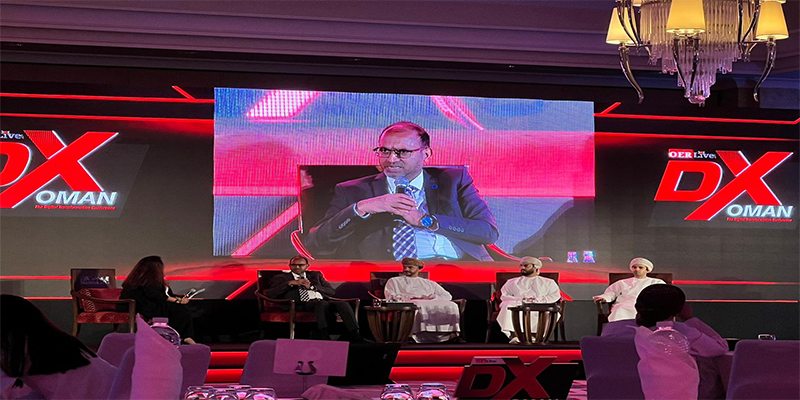 "We, at Business Gateways International, are thrilled and honoured to have received the prestigious OERLive DX Excellence Award at the remarkable OERLIVEDX23 – The Digital Transformation Conference. This achievement is a true testament to the dedication and relentless pursuit of innovation that drives our team.
This is a proud moment for our staff in Oman and India, who have worked tirelessly to deliver exceptional solutions to our valued clients. We extend our heartfelt gratitude to OER Live for recognizing our efforts with this glorious award.
As we celebrate this achievement, we want to assure our clients and partners that Team Oman and Team India of Business Gateways International remain committed to providing such exceptional and innovative solutions. This award motivates us to reach even greater heights in our quest to deliver excellence in the world of digital transformation.
Once again, thank you to OER Live, and to our incredible staff, whose dedication and hard work make moments like these possible. Together, we look forward to a future filled with continued innovation and success."
Hemant Murkoth, CEO & Director, Business Gateways International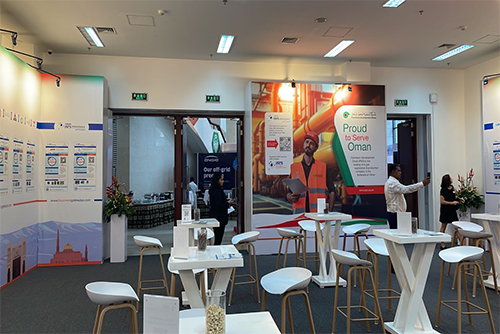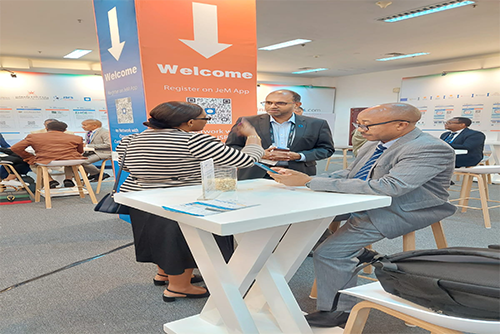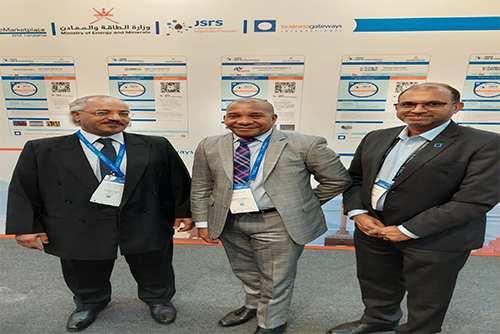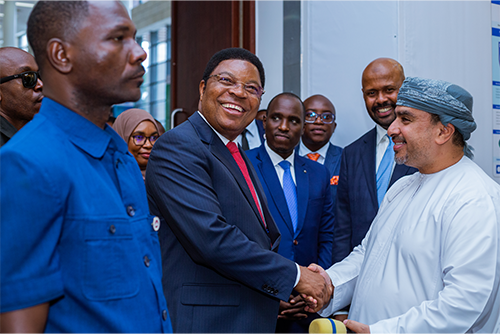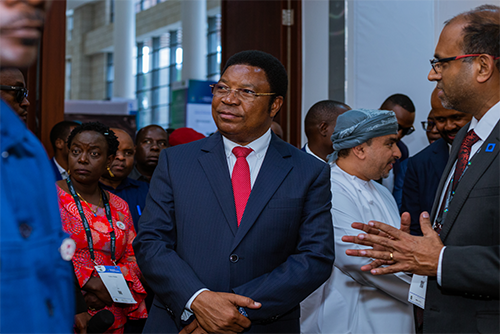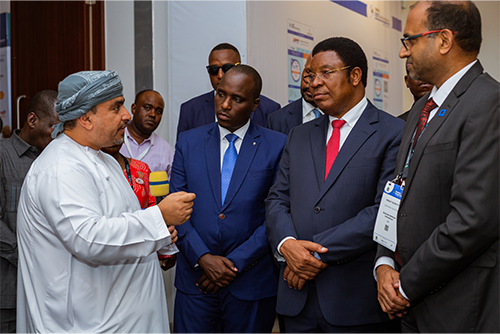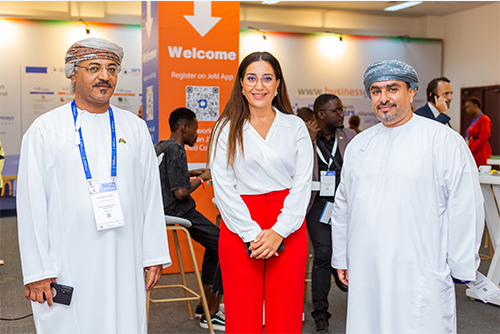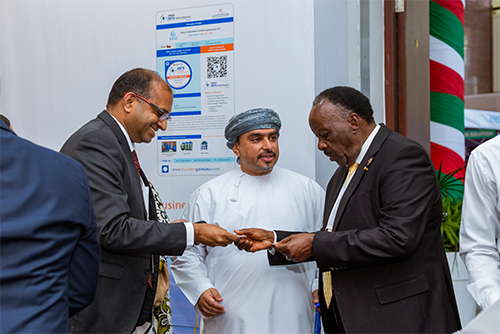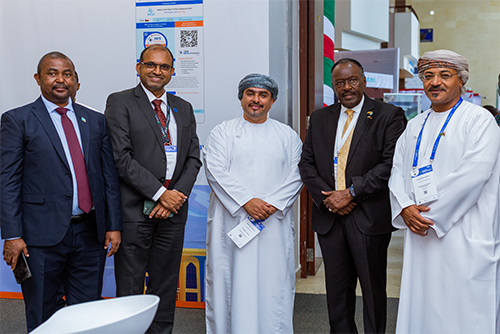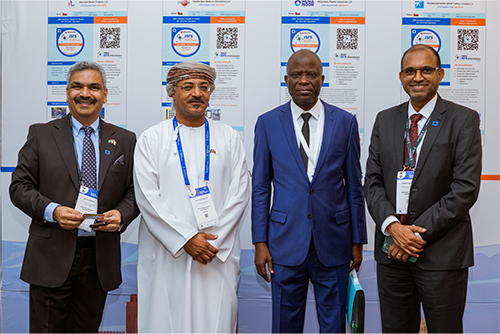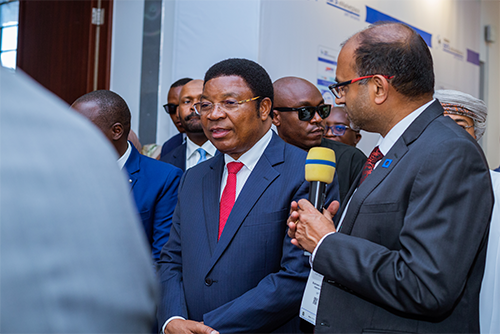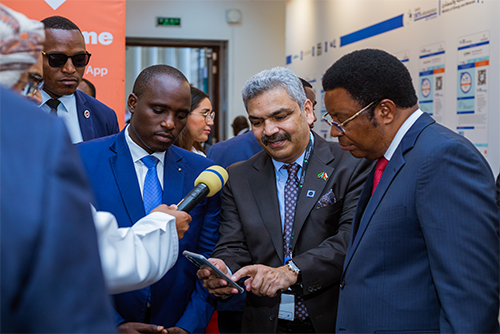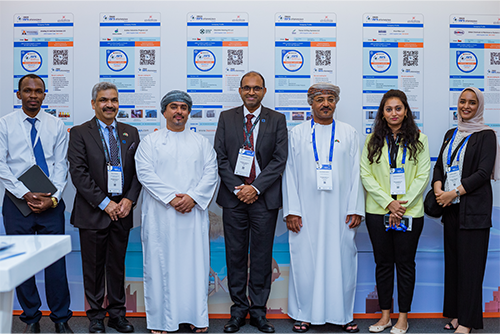 The JeM Event was a grand success for businessgateways, all thanks to the harmonious collaborations between BGI India and Oman. The Development team, Sales and Marketing Department, & Content Operations Team worked hand in hand with BGI Oman to ensure the Event was handled smoothly.
JeM Tanzania Event Walkthrough:
Business Gateways International along with the DMG Events conducted the JeM Tanzania 2023 Event via Physically and Virtually successfully.
Business Gateways International managed to bring in 100's Omani and International Suppliers to the event for B2B Meetings, Product Initiatives, and more.
With the new JeM Tanzania Virtual Application Business Gateways International paved a revolutionizing way to attend such huge events by simply logging into the virtual app and explore the event at the convienience of sitting in the office. This also ensured the cost and time involved in the travel to the event.
Employee's Appraisal and Promotion
Chennai office Employee Appraisal and Promotion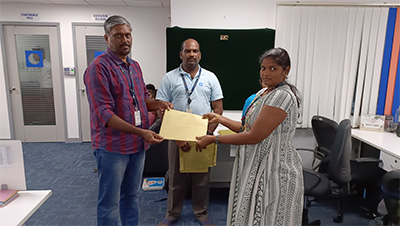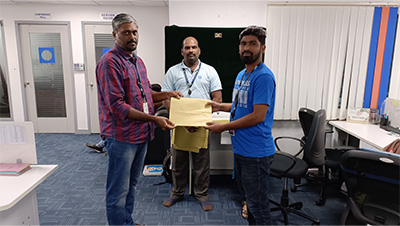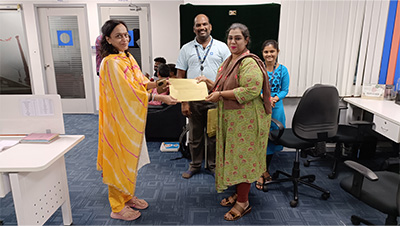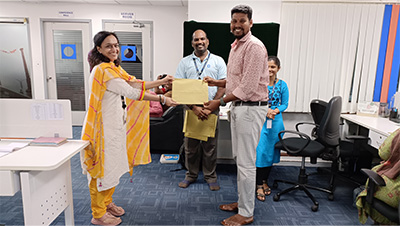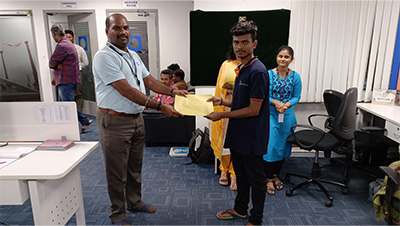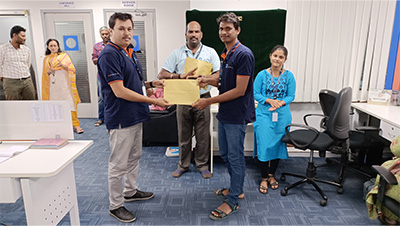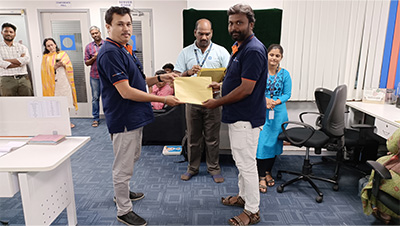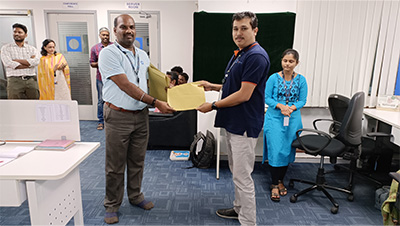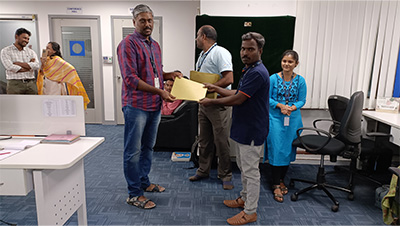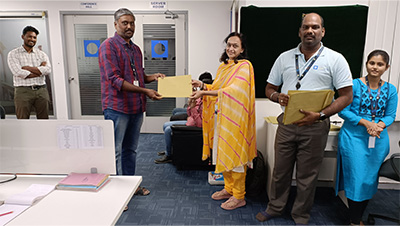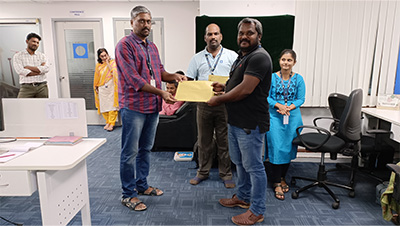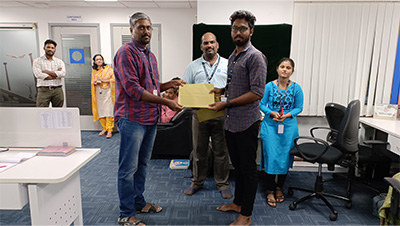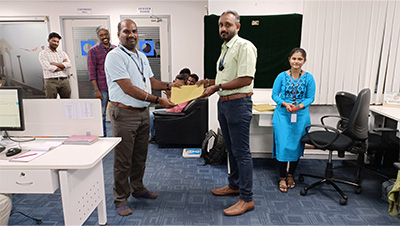 Pondy office Employee Appraisal and Promotion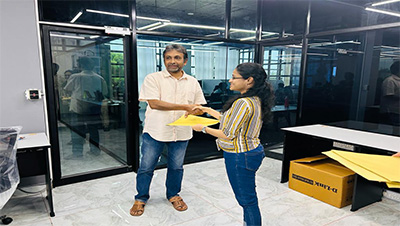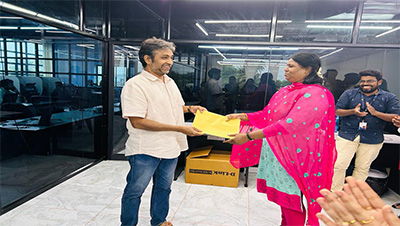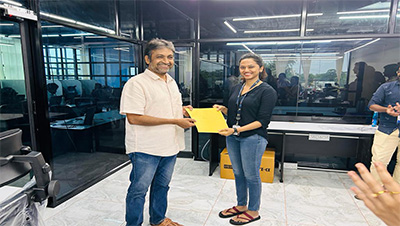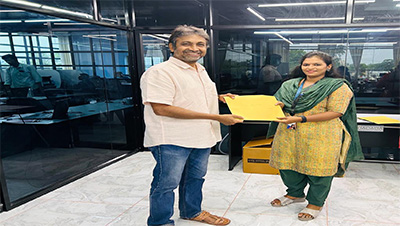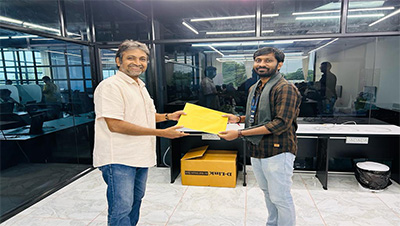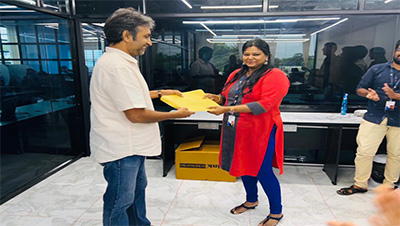 Congratulations to all our employees on their outstanding performance in the recent appraisals! Your hard work has paid off, and we are thrilled to announce well-deserved promotions for many of you. Your dedication and talent are truly appreciated, and we look forward to your continued success in your new roles. Keep up the excellent work!
We are thrilled to announce that Suresh Kumar V is BGI India's Employee of the Month for September!
You have consistently demonstrated exceptional dedication, expertise, and a strong commitment to the team's success. Your hard work and diligence in maintaining our databases have significantly contributed to the smooth operation of our systems.
Suresh is a quick problem solver with a keen attention to detail, which has immensely helped in tackling and exploring innovative solutions to keep our databases running efficiently. Your stellar individual contributions have made you September's Employee of the Month!
businessgateways wishes you great success and looks forward to celebrating more of your work achievements
businessgateways (India) wish you a very happy work anniversary. We wish you continued success in developing and learning as you have in recent years. We are incredibly proud of how far you've come.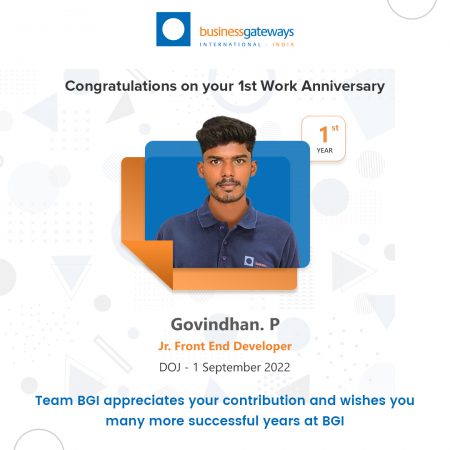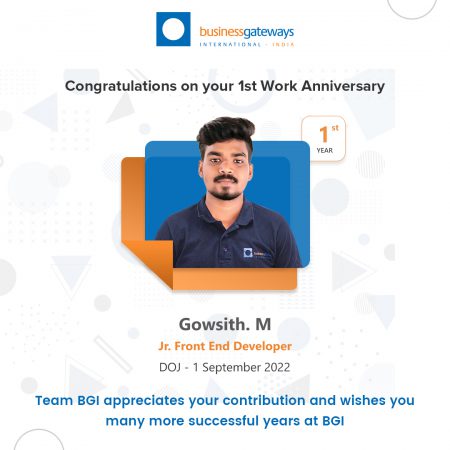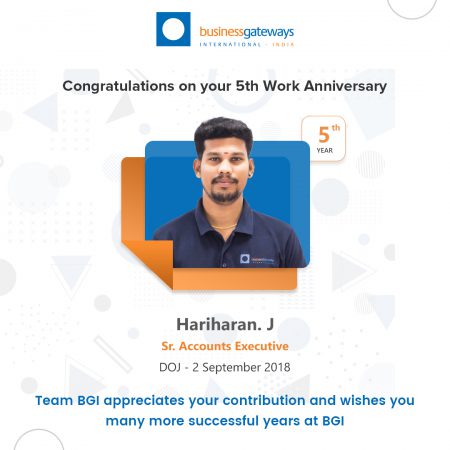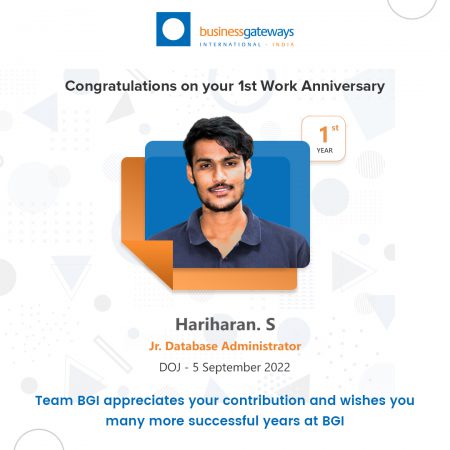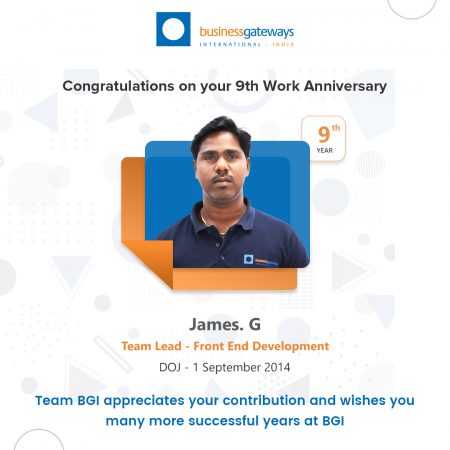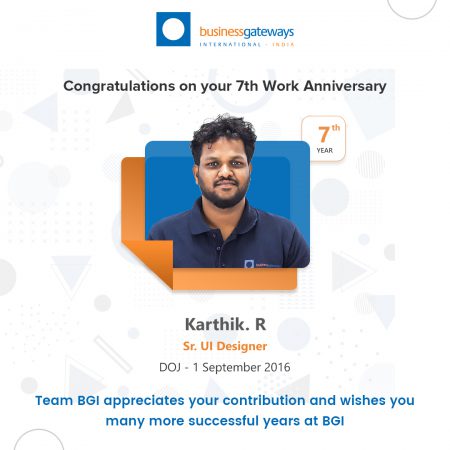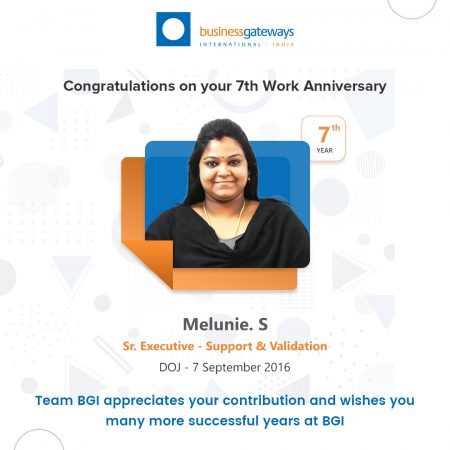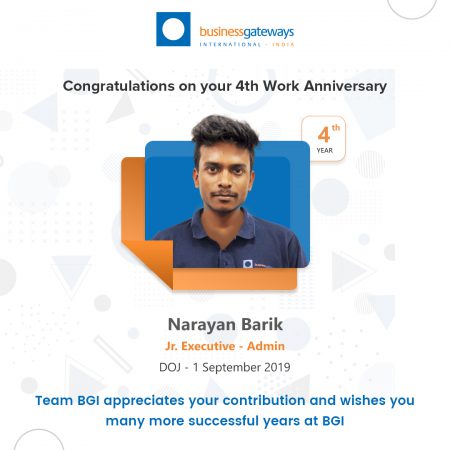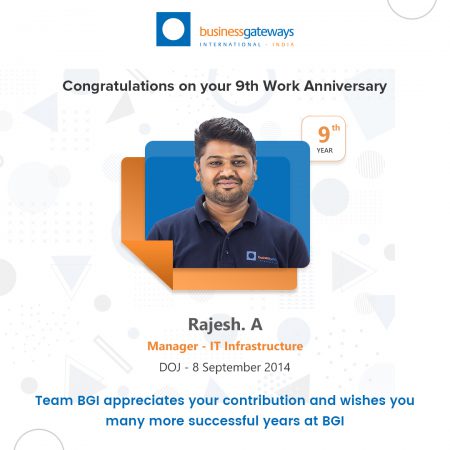 PHP: Supercharging Your Web Experience for a Better Online World
In this month's BGI Spotlight, Baba Sundaram T S, Sr. Software programmer Lead, discovers how PHP transforms web development, creating dynamic and engaging user experiences. Uncover advanced techniques for an enhanced online presence! Read Blog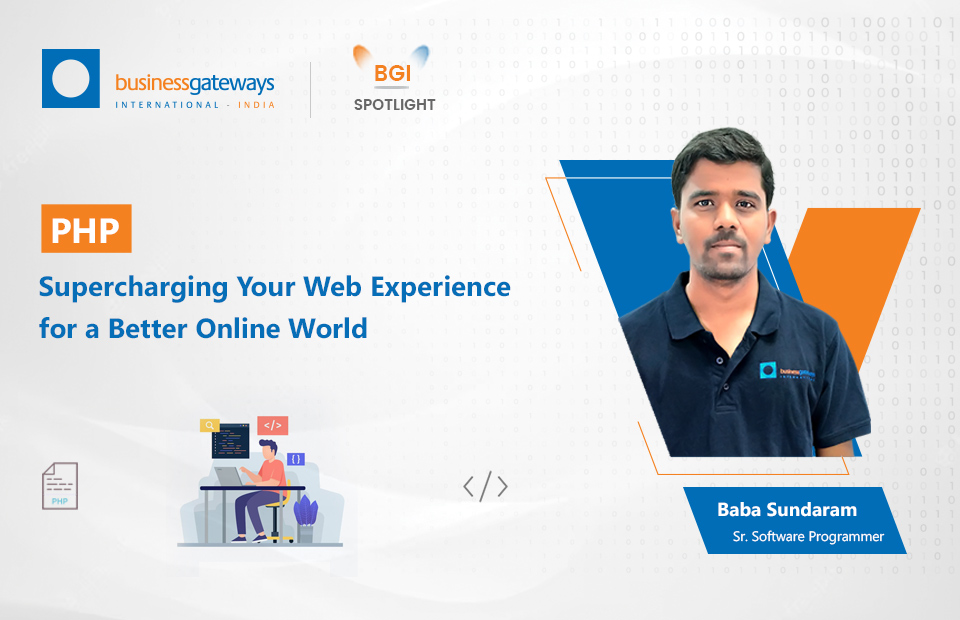 Monthly Birthday Celebration at the Office
Monthly Birthday Celebration at the Office
Monthly office birthday celebrations bring colleagues together, fostering camaraderie and strengthening professional relationships. These events boost morale, showcase company appreciation, and promote diversity and inclusion. They provide a break from routine, enhancing overall employee well-being.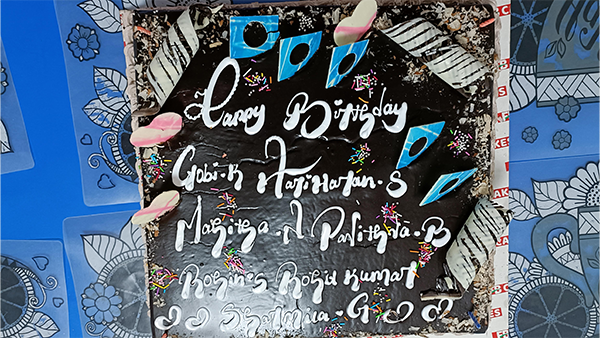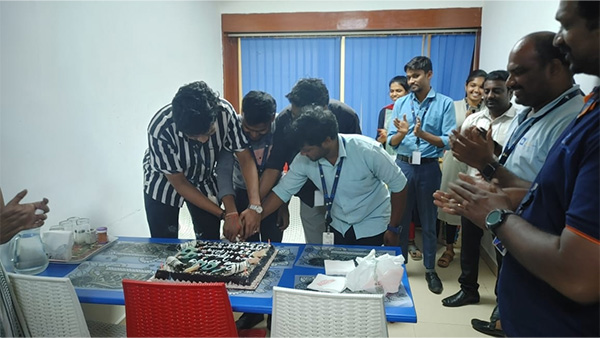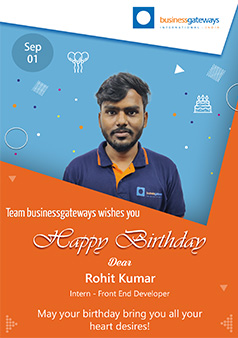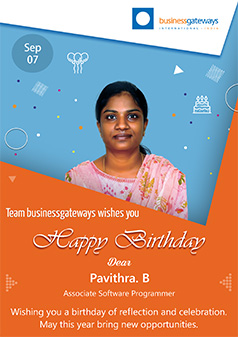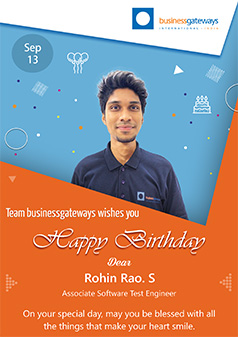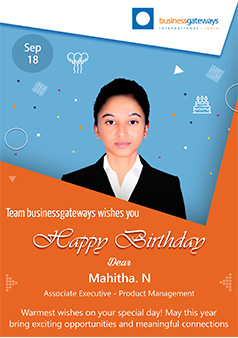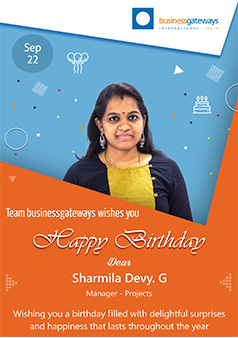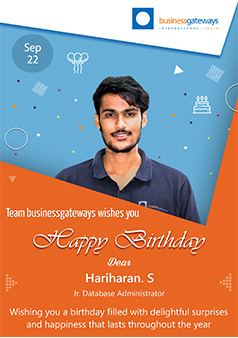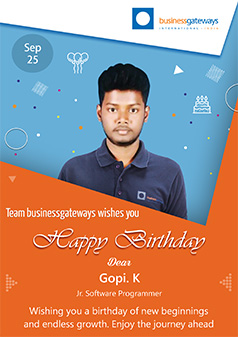 BGI's Digitalized Interview Process
We encourage and support talents from all Cities to Villages across India & to be part of a thriving work culture where we view our colleagues as family & build a career for better living and values learning at every step of the process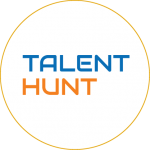 Krishna Jayanthi Special 2023
In honour of Krishna Janmashtami, Our Staff member Mr. Suresh and family dressed their kid Sabrish like a little Krishna. We pray that Krishna blesses them abundantly and that they have a long, happy life.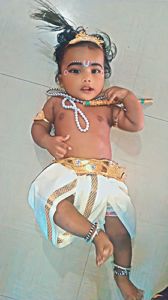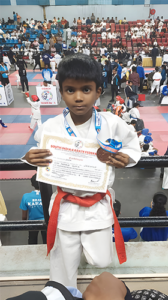 South Indian Karate Championship 2023
Jeevana, Mr. Girish's daughter, won bronze in the 8-year-old girls' Kata division in the 1st South Indian Karate Championship – 2023 on September 11th. Please join us in wishing for her continued success and future victories.
Vinayagar Chaturthi celebration
As we celebrate the remover of obstacles, Lord Ganesha, together, may our professional journey be filled with success and harmony. Let's foster an environment where creativity and determination flow freely, just as the blessings of Lord Ganesha. Wishing everyone a joyous and prosperous Ganesh Chaturthi celebration at the office!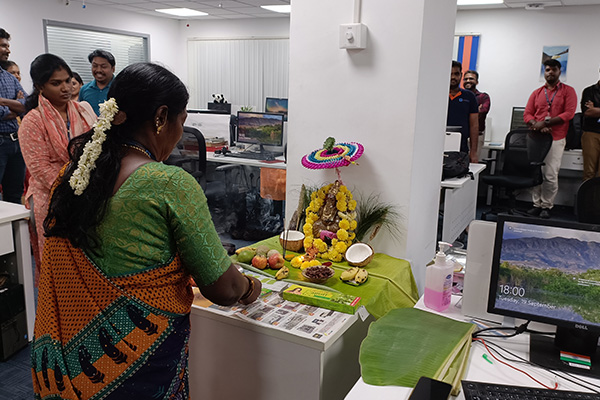 Pondicherry Office Inauguration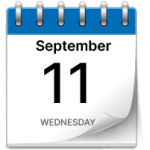 Our Pondicherry Office officially expands its operations at its current location. With a thoughtfully designed workspace, it sets a new standard for creativity and collaboration. This event marks the start of a vibrant new chapter in Pondy Office's story.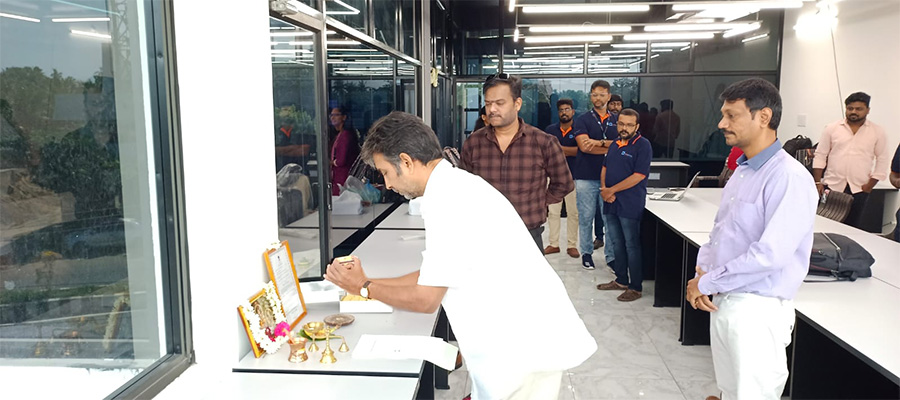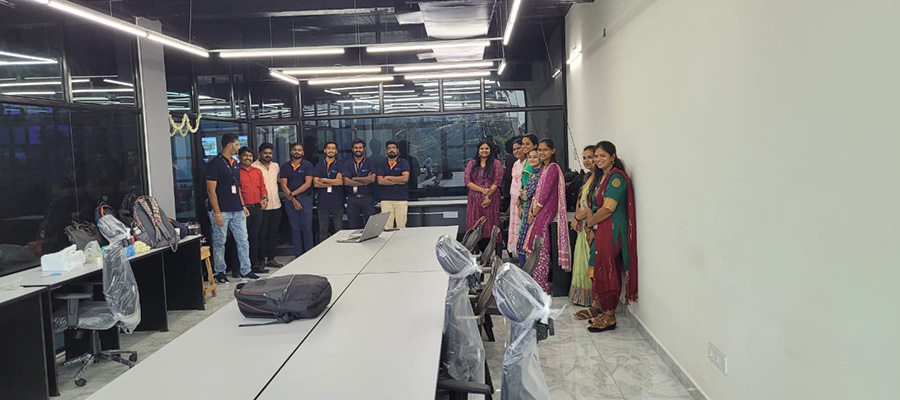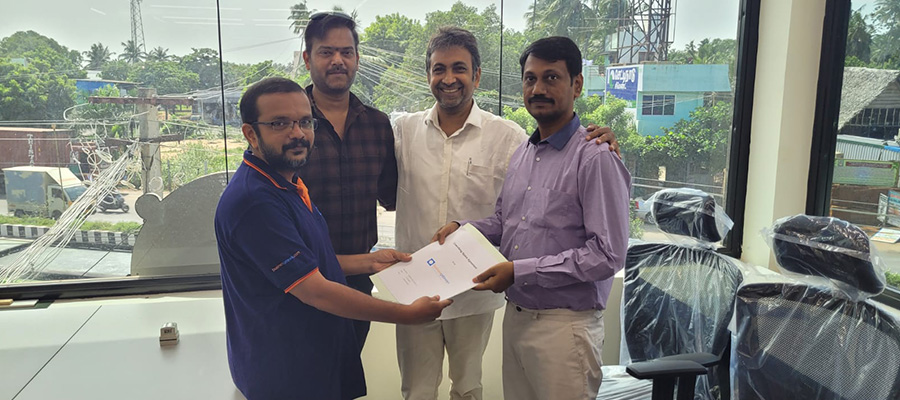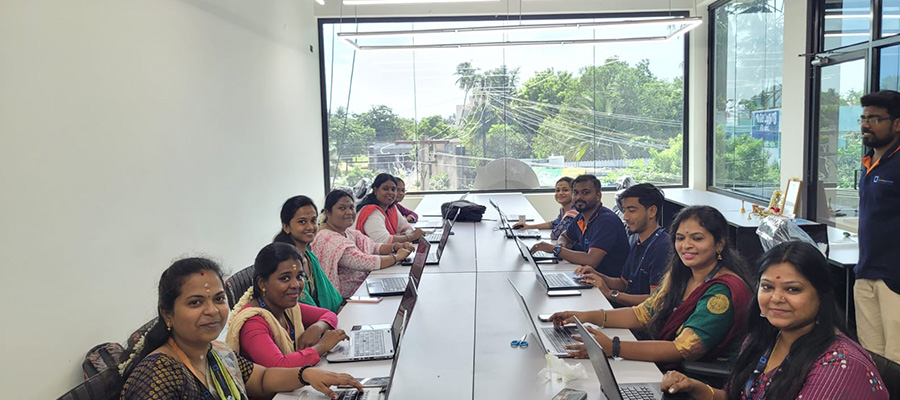 Microsoft 365 is the ultimate everyday productivity app that helps you create, edit, and share on the go. With Word, Excel, and PowerPoint all in one app, Microsoft 365 is the destination for creating and editing documents on the fly when you need them most. It's easy to draft a blog in Word, manage your budget in Excel, or practise your next business pitch in PowerPoint. With integrated editing features, Microsoft 365 is a complete document editor right at your fingertips. Read More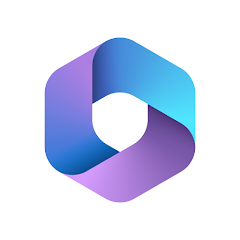 Forest is the solution that has the cutest focus timer to help you stay focused and boost productivity. It's time to take back control and unleash your productivity with Forest, the revolutionary timer app that eliminates distractions and rebuilds your attention span in the easiest way! Read More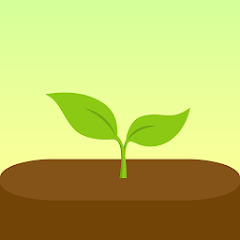 Sustainable Solar Panels: Combating Water Evaporation for Efficient Energy Generation
Solar panels offer an eco-friendly solution for conserving water. In countries like India, where land is limited, placing solar panels on canals minimises evaporation and maximises efficiency. Read Article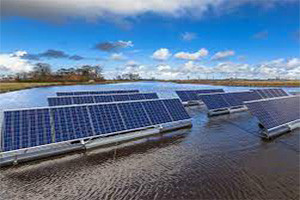 Charge Anywhere, Anytime: The Versatile USB Light bulb Adapter
A USB light bulb adapter because we will no longer accept hunching over the side of the bed just to reach our phone while it's charging. Now, you can utilise all your chargers (short and long). Read Article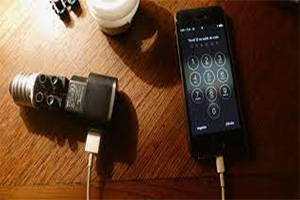 The Future of Voicemail: iOS 17's Live Transcript Feature
"Explore iOS 17's Live Voicemail Transcripts: Make informed decisions on whether to pick up calls by viewing real-time transcripts of messages. Learn how to use this feature for a seamless communication experience." Read Article
OpenAI Introduces DALL-E 3 with Seamless ChatGPT Integration
OpenAI has launched DALL-E 3, an advanced text-to-image model integrated with ChatGPT. This model excels at processing nuanced prompts to generate highly detailed and accurate images, faithfully following instructions to accurately translate ideas into visuals. Read Article