"INside businessgateways" newsletter that brings together the happenings, ongoing projects, and monthly events at BGI.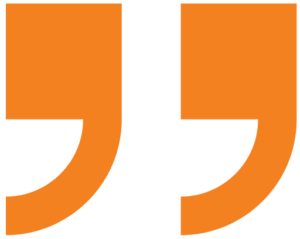 Quote
"Keep Moving Forward, and If It's Time To Go, It's Time."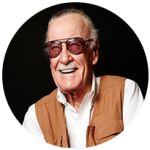 The businessgateways (India) Newsletter is a monthly periodical delivering a curation of past Events, highlights from our office activities (CSR), interesting business news and blogs on current trends straight to your inbox. Scroll down to browse through this month's highlights.
If you've come across an intriguing topic or news that you'd like to see featured in next month's newsletter, please feel free to send an email to socialmedia@businessgateways.com. We will include it in the newsletter, giving you credit as the contributor.
Check out businessgateways' (Oman) monthly newsletter to stay informed about the happenings and upcoming Events. Read More
BGI India's Projects Scheduled for the Month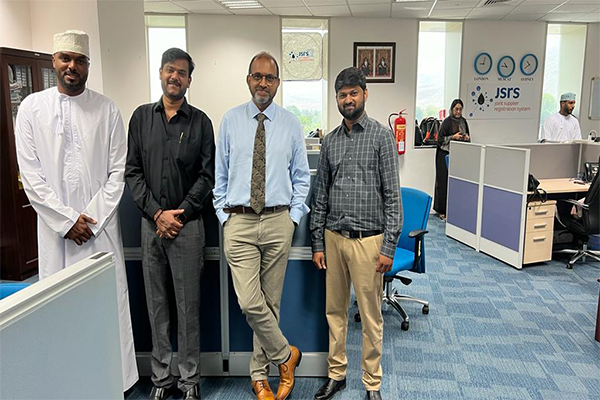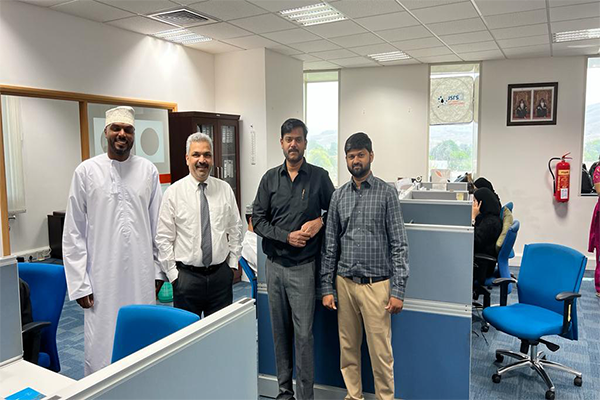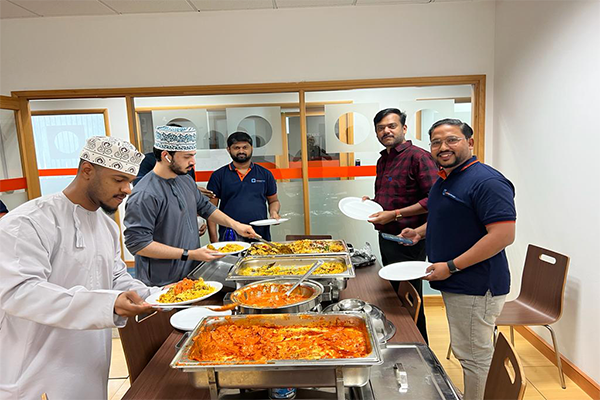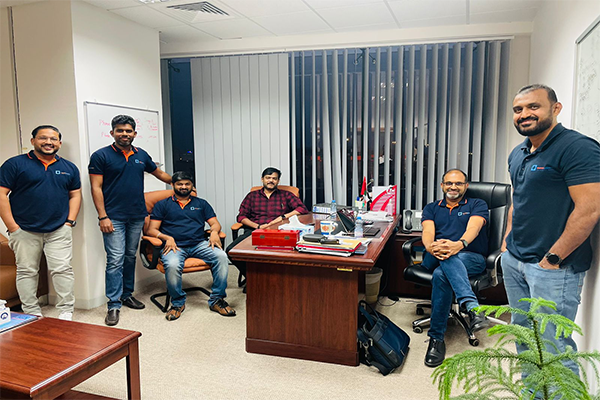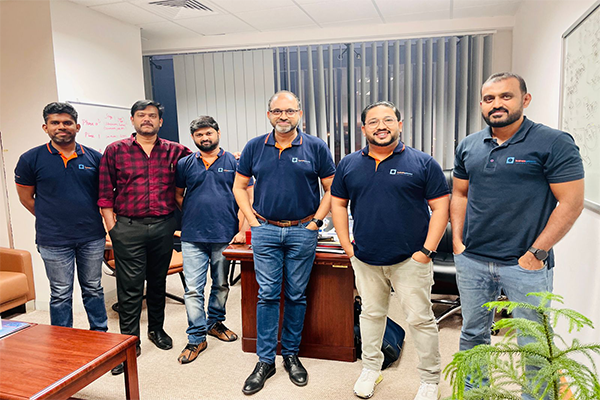 Denis Charlese (General Manager) and Yogesh A (Manager – Portal Operation) visited Business Gateways International Oman Office to discuss the technical aspect on the upcoming launch of the upgraded JSRS platform.
Driving Change Together: BusinessGateways and Tech Pioneers Forge Pathways for National Initiatives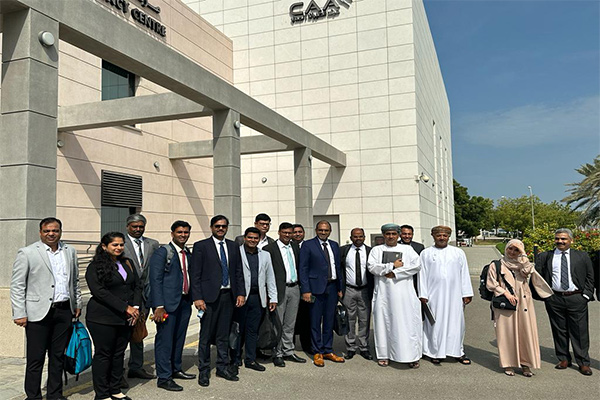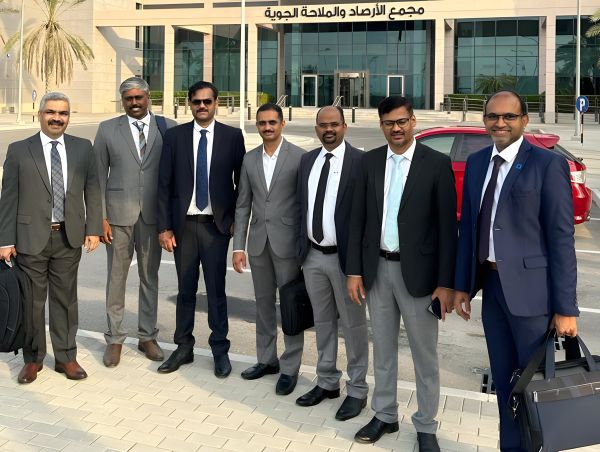 Members of BGI India's technical team, including Mr. Balaji K., Sr. Manager, Technology Services, and Mr. Denis Charles S., General Manager, Operations, explored cooperation potential during a recent visit to Oman.
BGI India is aiming to explore further opportunities for the execution of national and international projects along with Intellect Design Arena Ltd. (IDA) , the implementers of GEM India Portal, Celoxis, Pune, India, and other major technological partners.
We are thrilled to announce that Baba Sundaram T S, Sr. Software Programmer Lead, is BGI India's Employee of the Month for October! You have consistently demonstrated exceptional dedication, expertise, and a strong commitment to the team's success. Your hard work and diligence in maintaining our databases have significantly contributed to the smooth operation of our systems.
Baba is a quick problem solver with a keen attention to detail, which has immensely helped in tackling and exploring innovative solutions to keep our databases running efficiently. Your stellar individual contributions have made you October's Employee of the Month!
businessgateways wishes you great success and looks forward to celebrating more of your work achievements
businessgateways (India) wish you a very happy work anniversary. We wish you continued success in developing and learning as you have in recent years. We are incredibly proud of how far you've come.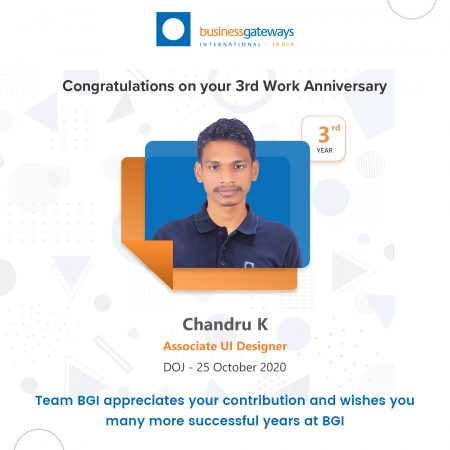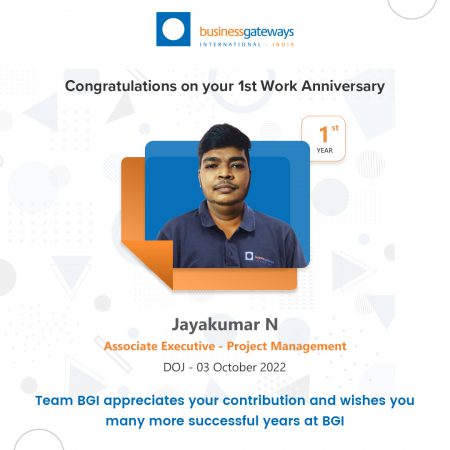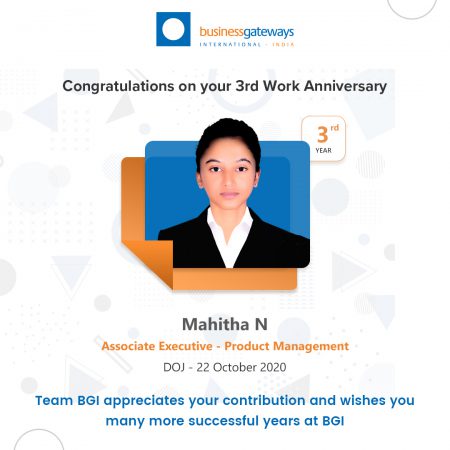 Project Management: The Secret Weapon for Achieving Your Goals
In this month's BGI Spotlight, Sharmila Devy G, walks us through Project management: the superpower you need to achieve your goals. Read the detailed blog post to learn how to plan, execute, and deliver projects successfully with our added tips and resources. Read Blog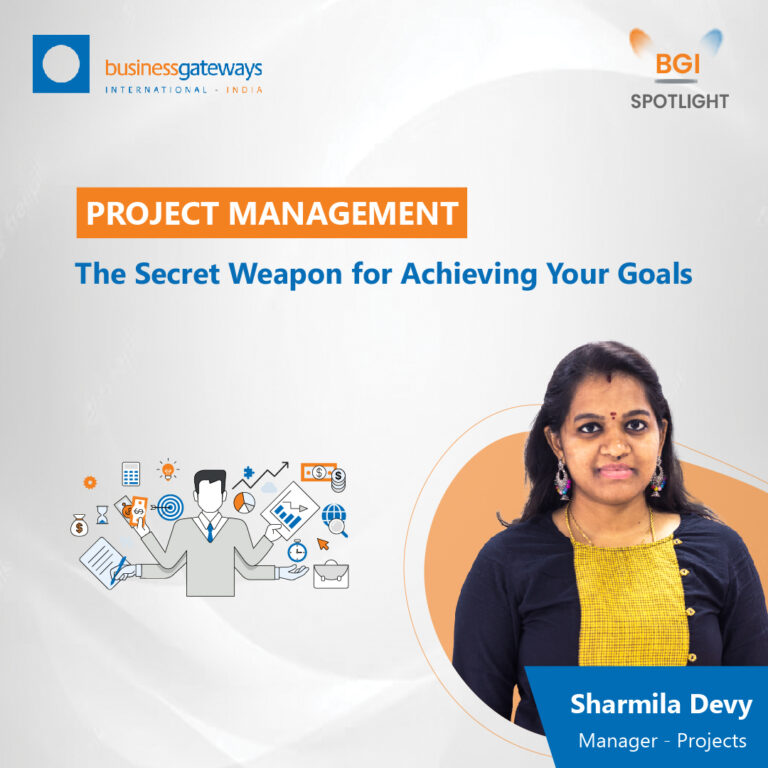 Monthly Birthday Celebration at the Office
Monthly Birthday Celebration at the Office
Monthly office birthday celebrations bring colleagues together, fostering camaraderie and strengthening professional relationships. These events boost morale, showcase company appreciation, and promote diversity and inclusion. They provide a break from routine, enhancing overall employee well-being.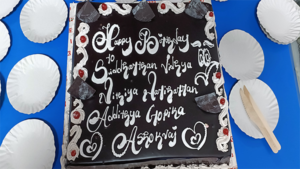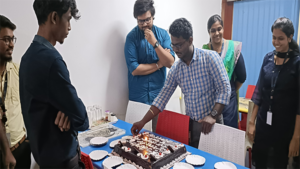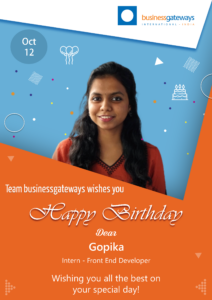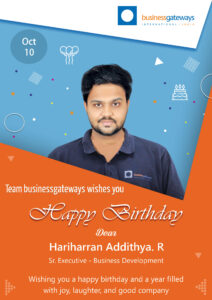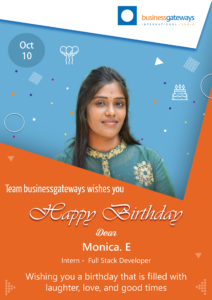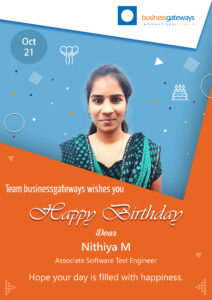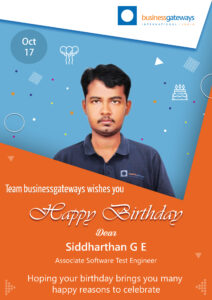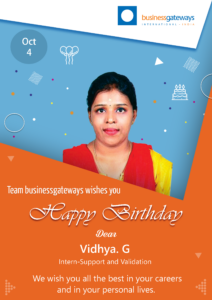 BGI's Digitalized Interview Process
We encourage and support talents from all Cities to Villages across India & to be part of a thriving work culture where we view our colleagues as family & build a career for better living and values learning at every step of the process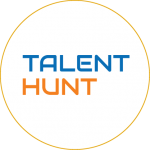 Ayudha Poja celebration at Chennai Office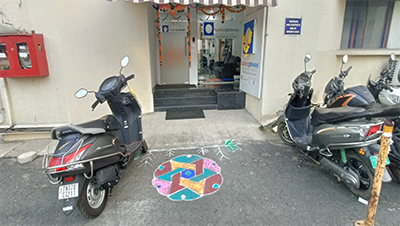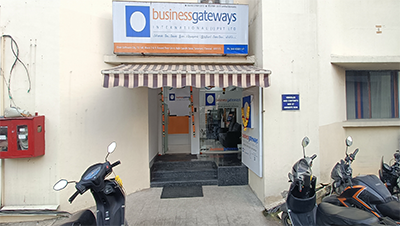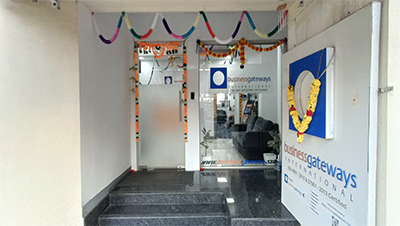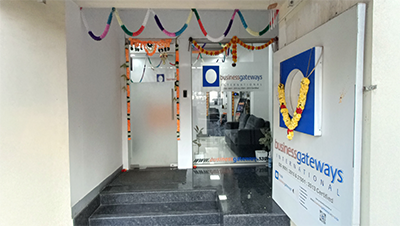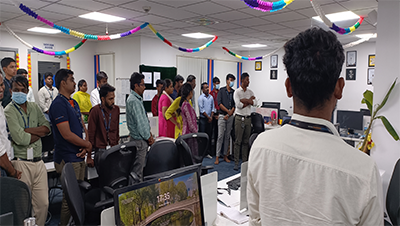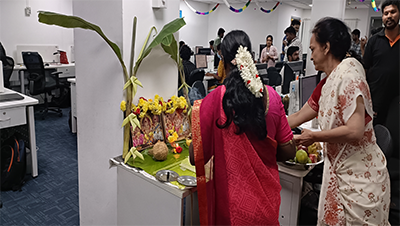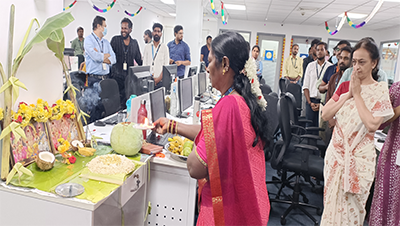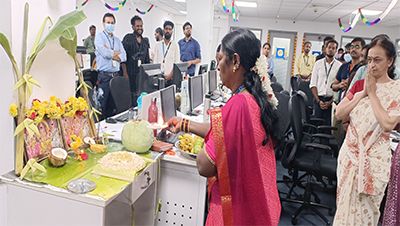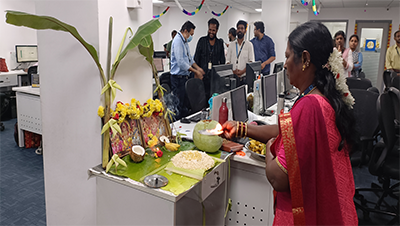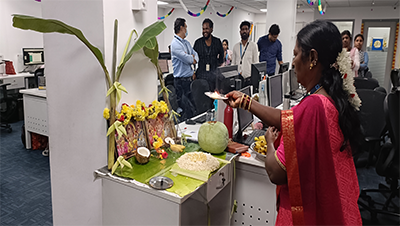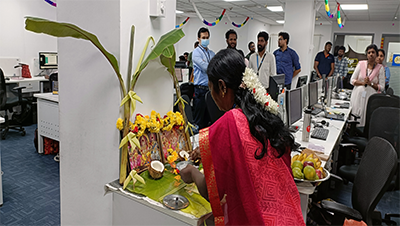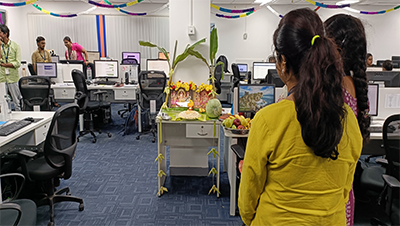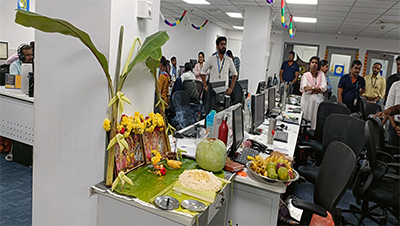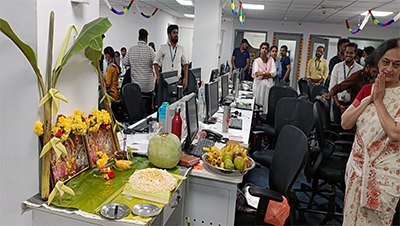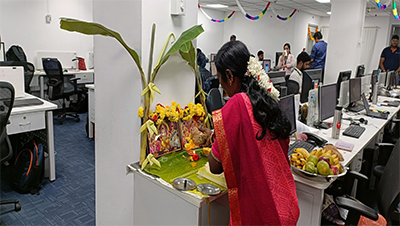 Ayudha Poja celebration at Pondy Office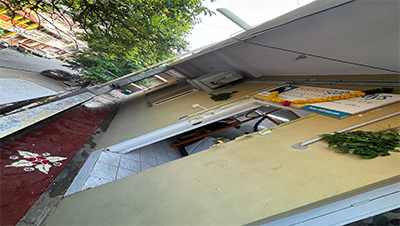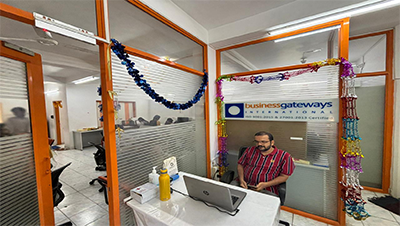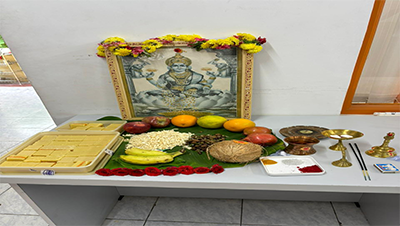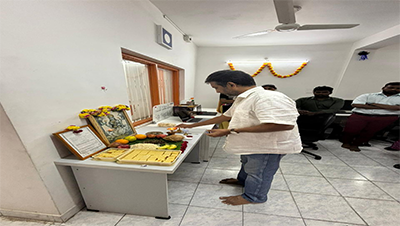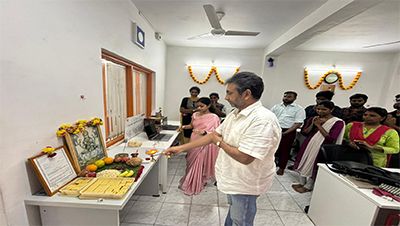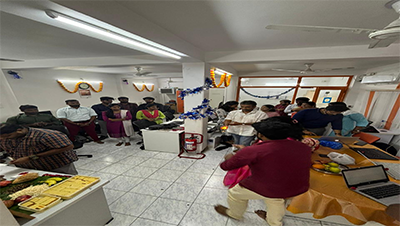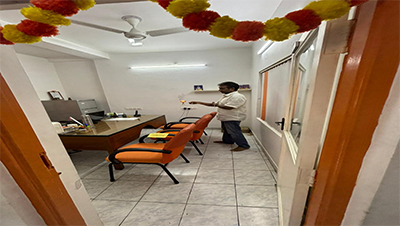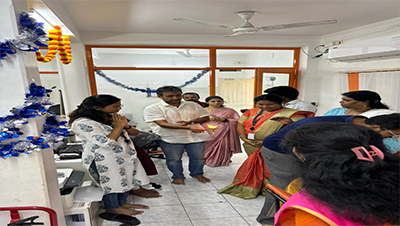 Ayudha Pooja Celebrations at Business Gateways International India Chennai and Pondicherry Offices.
In the vibrant spirit of gratitude and remembrance, Business Gateways International India offices in Chennai and Pondicherry celebrated. the auspicious occasion of Ayudha Pooja, a festival that honors the divine weapons and tools that symbolize victory, knowledge, and strength.
Russia-Oman Business Convergence: JSRS & ETP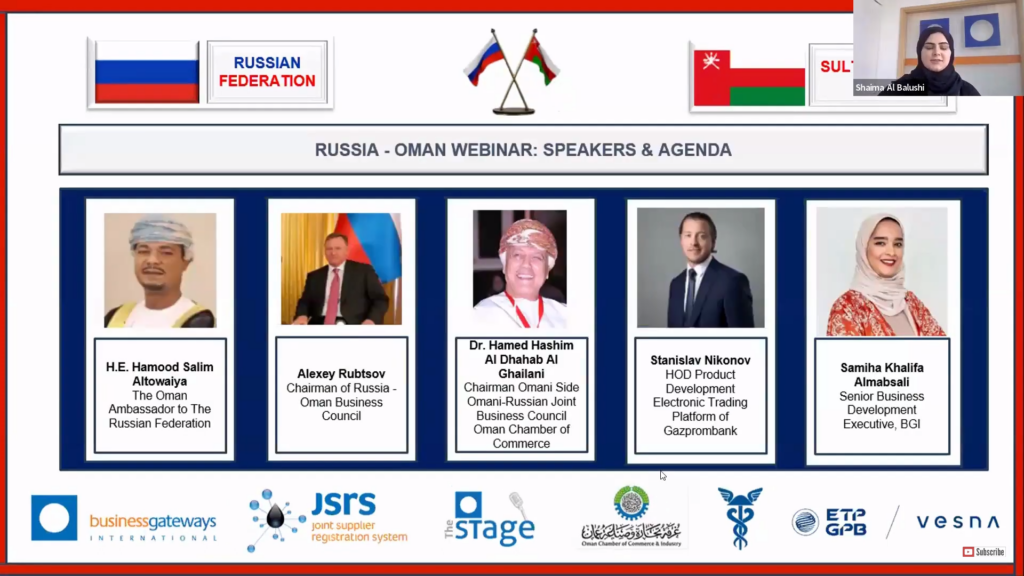 The Russia Oman Webinar connecting Russian Companies with Member Companies of the JSRS Certified Supplier Network (JSRS CSN) was recently hosted on The Stage of Business Gateways.This joint initiative by the Oman Embassy in Russia, Russia Oman Business Council, Oman Chamber of Commerce & Industry (OCCI), Electronic Trading Platform of Gazprombank (ETP GPB) and Business Gateways. Keynote addresses by H.E. Hamood bin Salim bin Abdullah Altowaiya, The Oman Ambassador to The Russian Federation, Mr. Alexey Rubtsov, Chairman of Russia – Oman Business Council, Chamber of Industry and Commerce of the Russian Federation, Dr. Hamed Hashim Al Dhahab Al Ghailani, The Chairman of The Omani Side The Omani-Russian Joint Business Council, Mr. Stanislav Nikonov, Head of Product Development Department, Gazprombank Electronic Trade Platform, Ms. Samiha Khalifa Almabsali, Senior Business Development Executive, BGI were the highlights of the Webinar.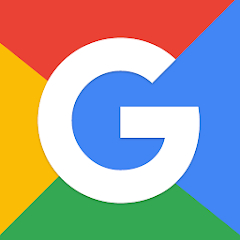 Google Go: Fast, Lightweight Search for Data-Saving Efficiency
Google Go is a great search app for people who want to save data and storage space. It's also a good option for people with slow internet connections or low-end smartphones. Google Go offers a variety of features that make it easy to find the information you need, including. Read More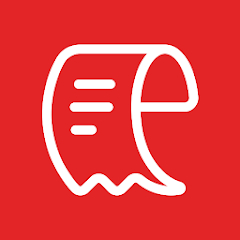 Effortless Expense Tracking with Zoho Expense
Zoho Expense is designed to automate expense tracking and travel management for your organization. Scan your receipts on the go by using the Autoscan receipt scanner to create expenses, then add them to reports and submit them instantly. Plan your business travel by creating itineraries for your trips. Managers can approve reports and trips with just a single tap. Read More
Boost Productivity with Any.do: Your Ultimate Task Management App
"Maximize productivity with Any.do: the all-in-one task manager for 25 million users worldwide. Streamline tasks, calendars, memos, and reminders. See how Any.do transforms your organization for greater accomplishments." Read More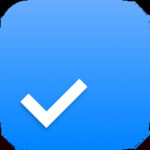 Modobag: The Ultimate Motorized Carry-On for Effortless Travel
Modobag, the world's first motorized carry-on, transforms your travel experience. Designed by entrepreneur Kevin O'Donnell, it propels you up to three times faster than walking. Boasting 2000 cubic inches of space and a robust 260 lb capacity, it's both roomy and durable. Effortlessly steer with the Telescoping Handlebar, and enjoy premium features like a memory foam seat, crush-proof laptop sleeve, and optional tracking. Quick charging ensures you're always on the go, offering up to 6 miles at 8 mph on a single charge. Bid farewell to heavy luggage and embark on a new era of travel with Modobag!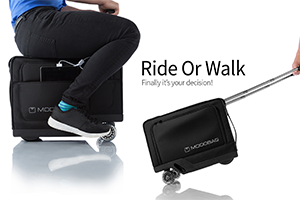 LibertyPrint: Your Ultimate Portable Printing Solution by ZUta Labs!
LibertyPrint by ZUta Labs – the ultimate portable printer! Print from any device, anywhere. Wireless, rechargeable, and compatible with all major platforms. Get ready for a printing revolution! Launching soon!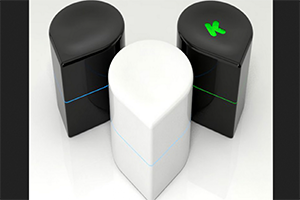 iOS 17.1 Unveiled: Exciting New Features Await Users!
The highly anticipated iOS 17.1 is on the horizon, set to debut on October 24. This update is packed with exciting enhancements designed to streamline your digital life. From refined privacy settings to cutting-edge app functionalities, discover how iOS 17.1 is set to redefine your Apple experience. Join us as we explore the latest features that are sure to leave you thrilled! Read Article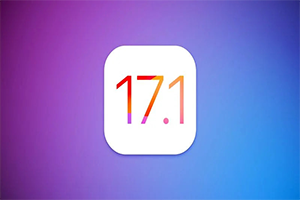 Qualcomm and Google Partner for RISC-V Wearables
Qualcomm and Google are collaborating on a new line of wearable devices, such as smartwatches, powered by RISC-V technology. This open-source platform offers versatile applications, from smartphone chips to advanced AI processors, potentially disrupting the wearable tech market. Read Article