"INside businessgateways" newsletter that brings together the happenings, ongoing projects, and monthly events at BGI.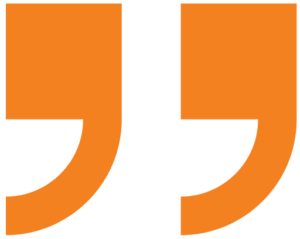 Quote
"However difficult life may seem, there is always something you can do and succeed at."
The businessgateways (India) Newsletter is a monthly periodical delivering a curation of past Events, highlights from our office activities (CSR), interesting business news and blogs on current trends straight to your inbox. Scroll down to browse through this month's highlights. Came across an interesting topic or news you want featured on next month's newsletter? Feel free to send an email to socialmedia@businessgateways.com and we will feature it with your name as the contributor.
Check out businessgateways' (Oman) monthly newsletter to stay informed about the happenings and upcoming Events. Read More
BGI India's Projects Scheduled for the Month
Team Achievements – May 2023
ChatGPT Integration: Sreeni & Team
We have successfully integrated OpenAI's ChatGPT into our projects, which enables us to leverage advanced language processing capabilities to create intelligent chatbots and deliver exceptional conversational experiences. ChatGPT's natural language generation capabilities allow us to generate dynamic and engaging content effortlessly.
We are thrilled to announce that Chandru K is May's Employee of the Month!, for his outstanding contributions and exceptional work as a UI/UX Designer.
Your dedication, creativity, and attention to detail have truly set you apart in the field of User Interface and User Experience Design. Your commitment to delivering exceptional designs and user-friendly experiences has had a significant impact on our projects. Here's to achieving many more milestones!!
Your ability to balance aesthetics with functionality has consistently exceeded our expectations. And that has made you the Employee of the Month!
businessgateways wishes you great success and looks forward to celebrating more of your work achievements
Employee Appraisal and Promotion

Congratulations to , Bharanitharan (Trainee DBA), and Dhinesh (Jr. Supplier Engagements) on their promotion!
We are thrilled to have you all continue with us and contribute to another year of success. Here's to a great future together!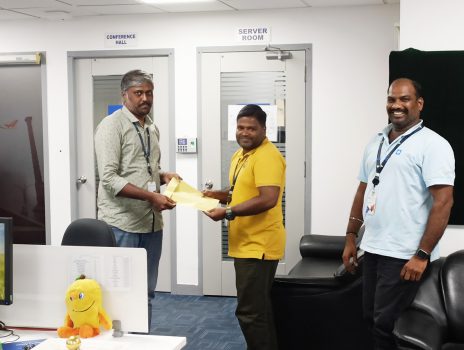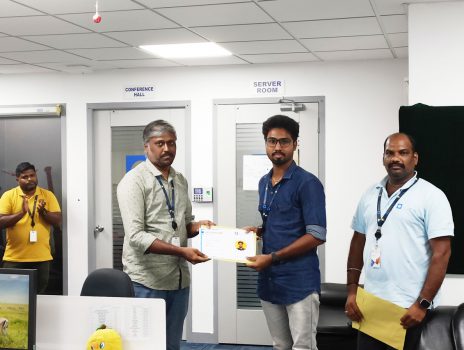 businessgateways (India) wish you a very happy work anniversary. We wish you continued success in developing and learning as you have in recent years. We are incredibly proud of how far you've come.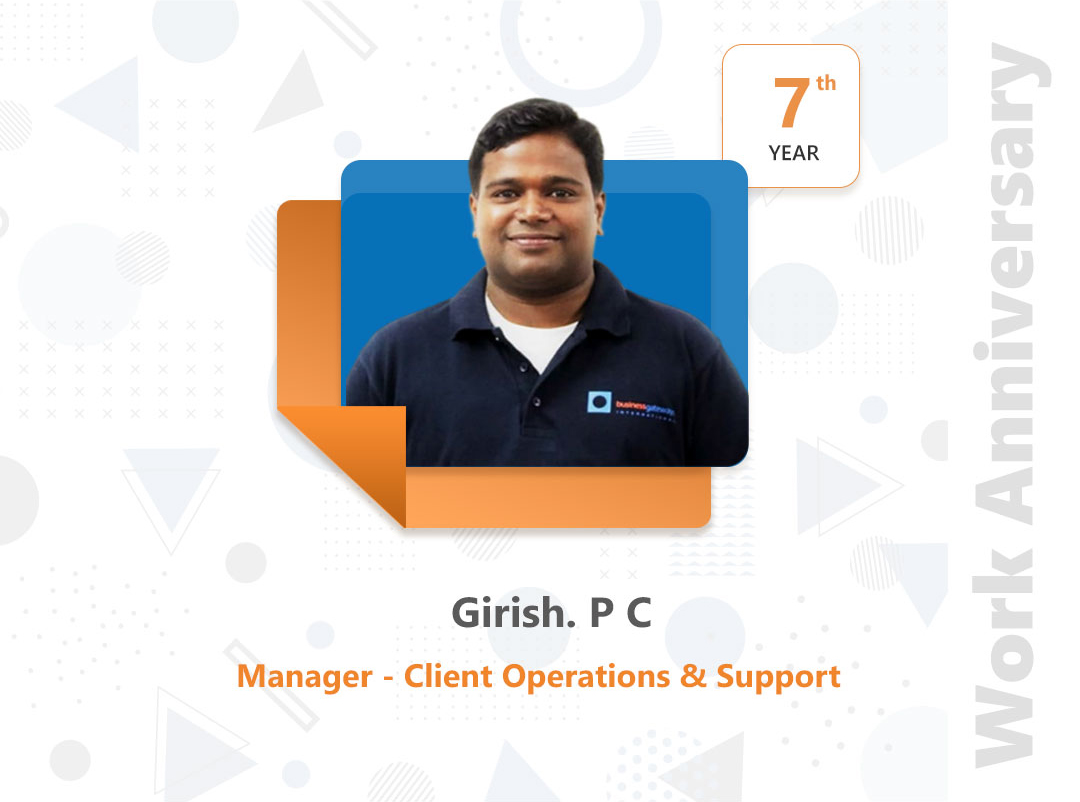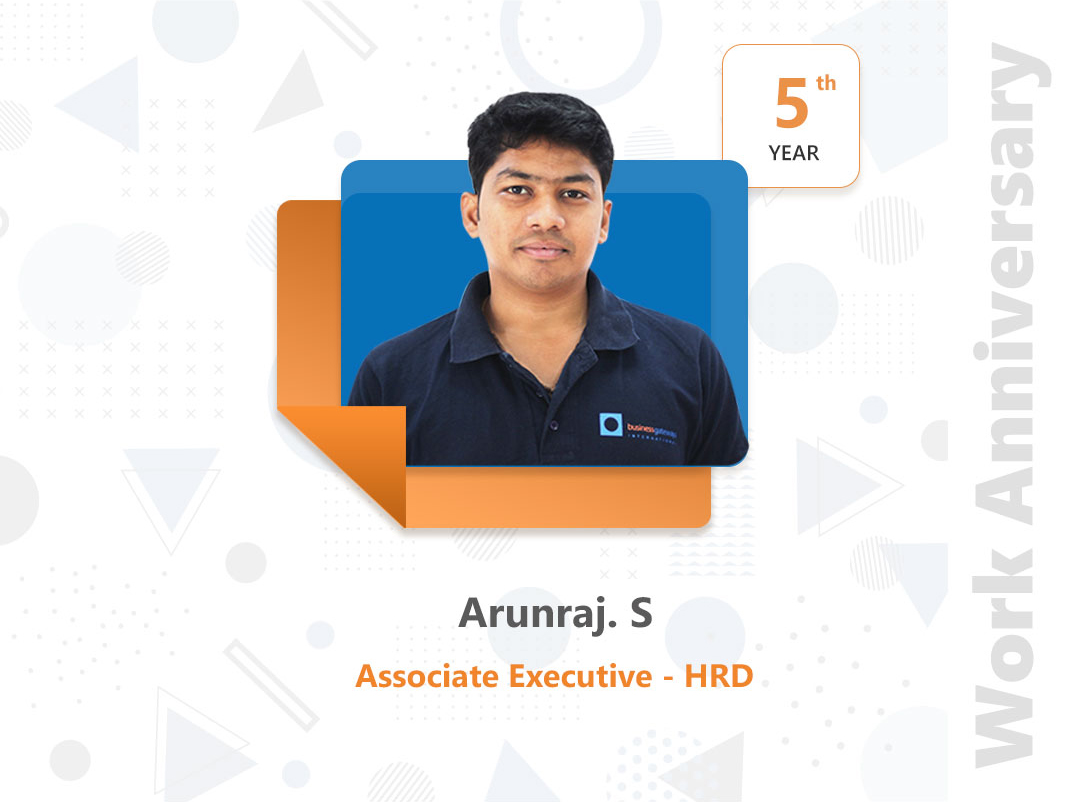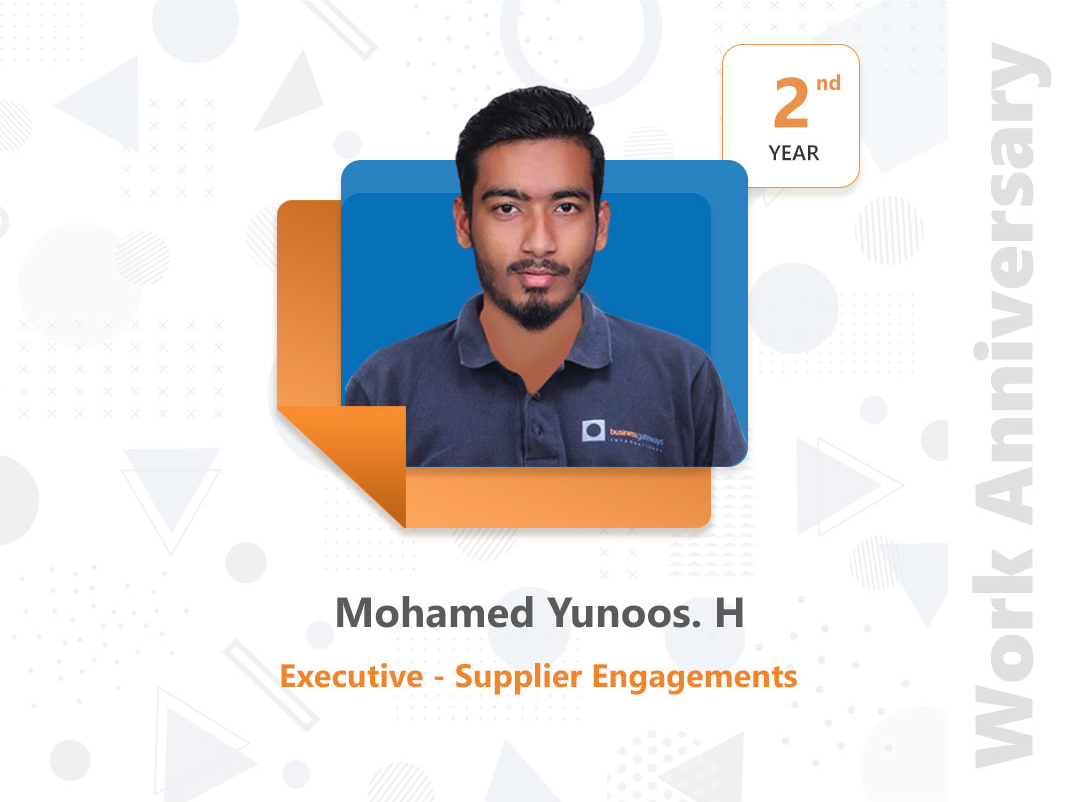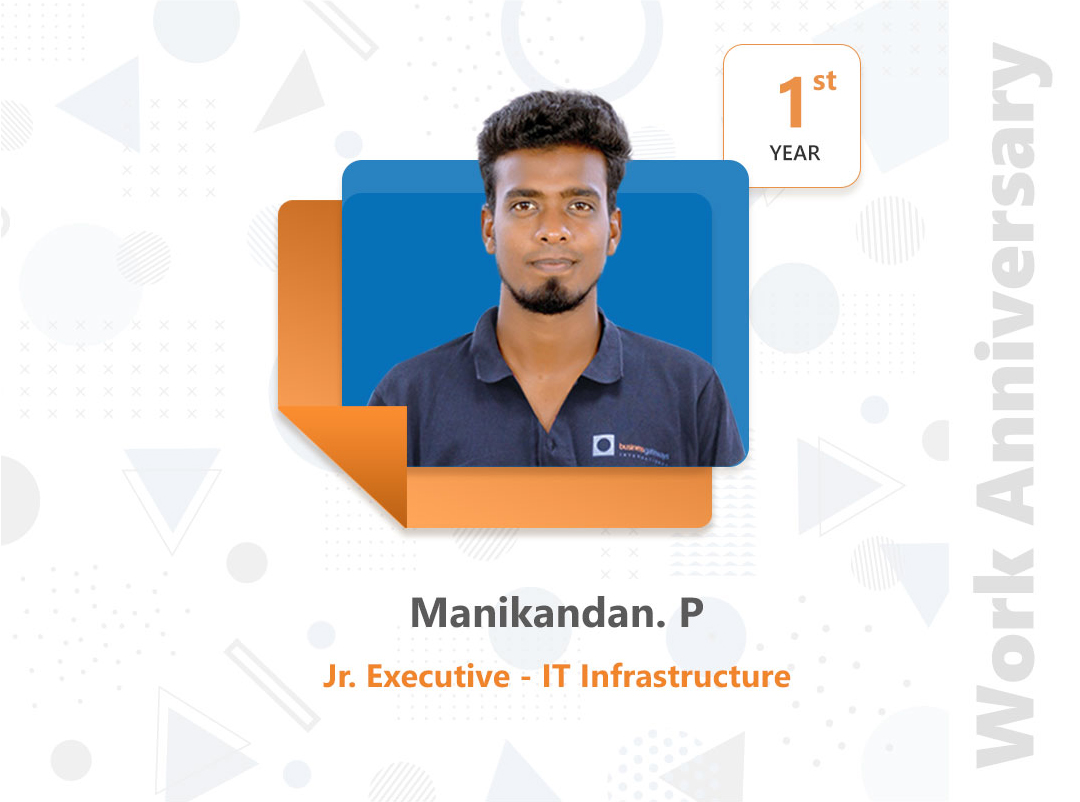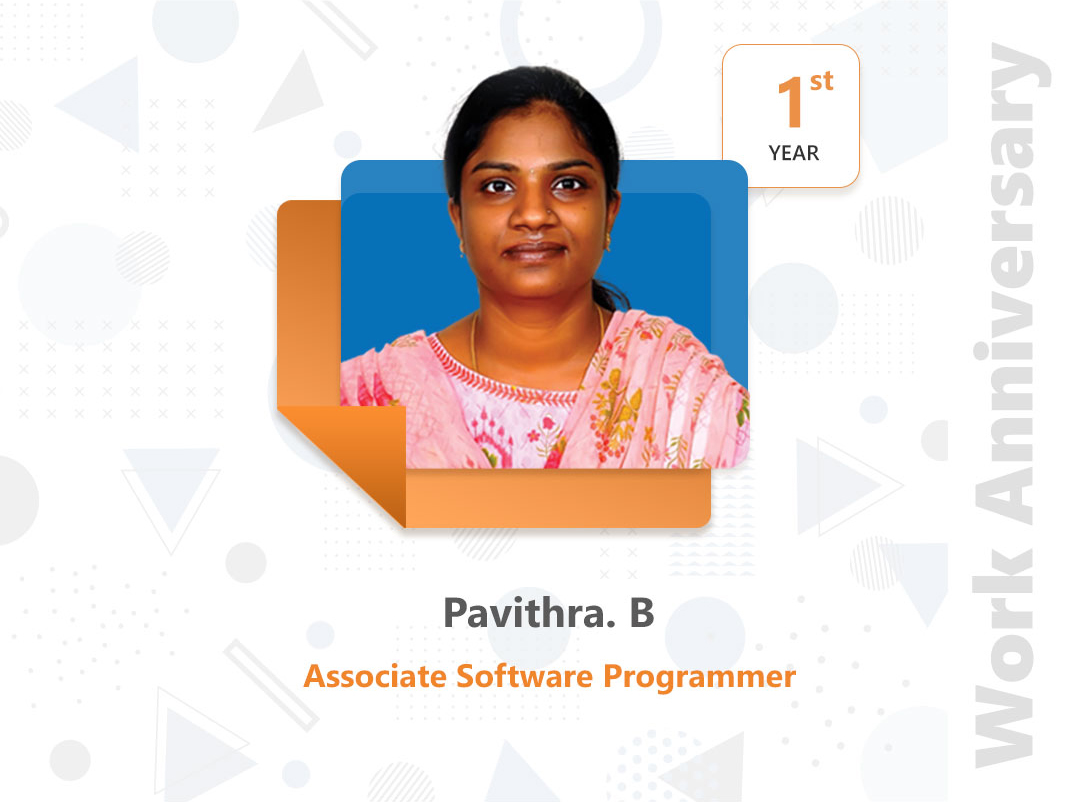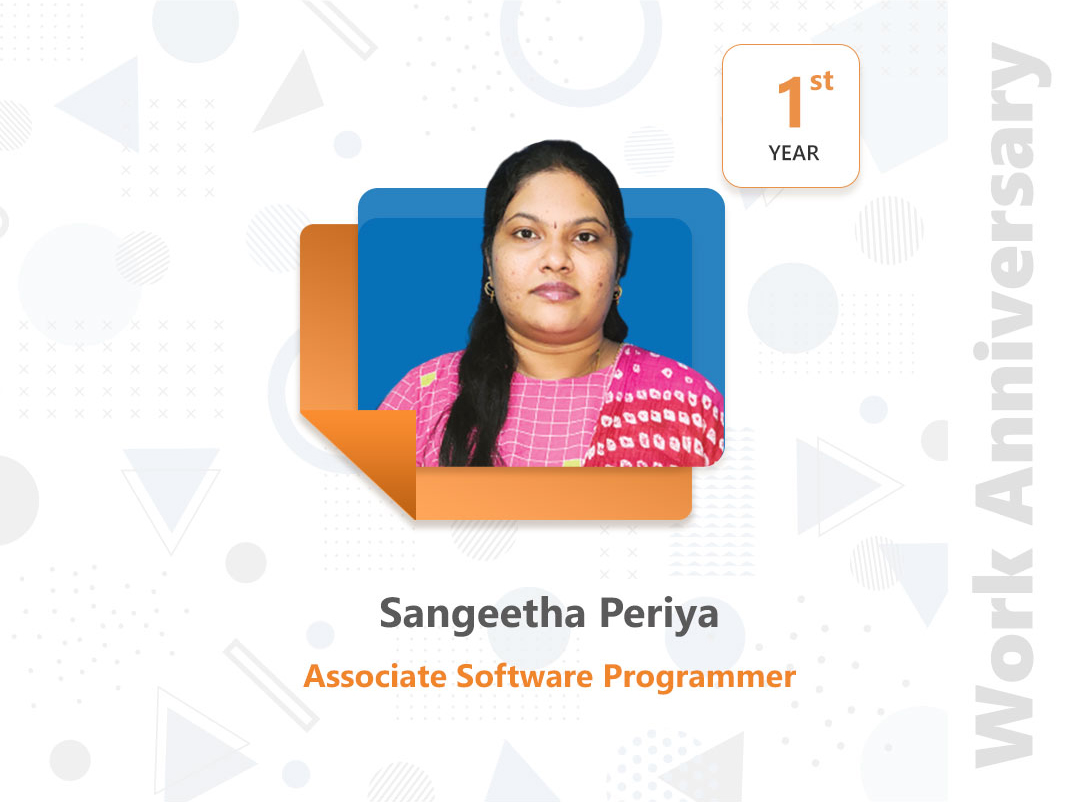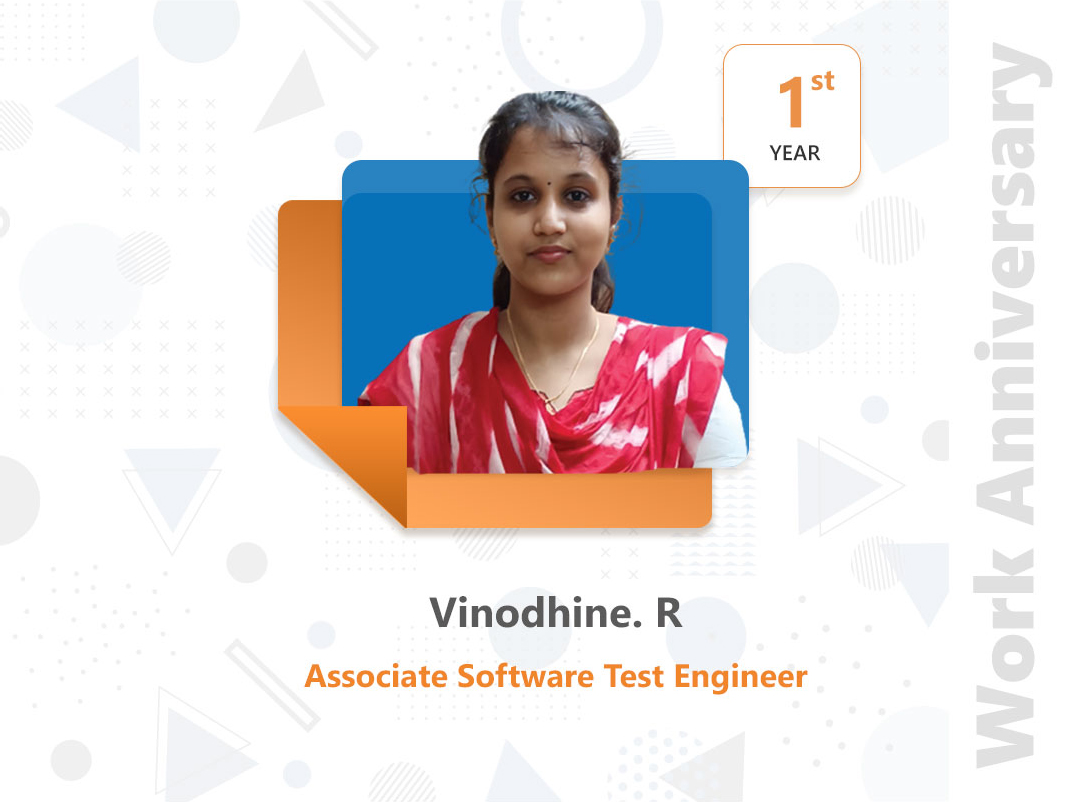 Enhancing Customer Experience with Chat Support: A Guide for Businesses
In this month's BGI Spotlight, Mr. Girish Pallikkara Chandran (Manager, Client Operations & Support), shares insights on Enhancing Customer Experience with Chat Support: A Guide for Businesses.
In this blog, we will explore how chat systems for websites contribute to exceptional customer support, act as virtual offices for businesses, and revolutionize the way they interact with their customers. Read Blog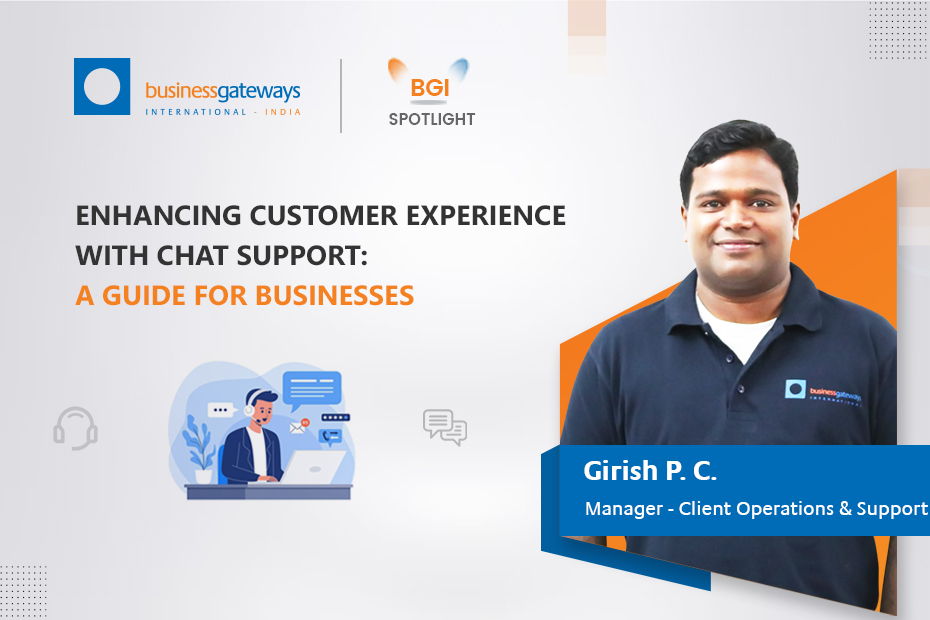 BGI's Digitalized Interview Process
We encourage and support talents from all Cities to Villages across India
& to be part of a thriving work culture where we view our colleagues as family
& build a career for better living and values learning at every step of the process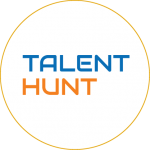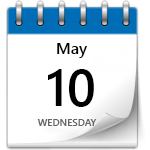 10 – 12 May 2023: SUBCON 2023
Mr. John, Manager – Business Development, attended the 8th Edition of SUBCON 2023 – India's Prime Fair for Job Sourcing and Outsourcing, in Coimbatore.
SUBCON 2023, organized by CODESSIA, was a 3-day Buyer Seller Meet in May. It connected MSMEs with leading Indian manufacturers and large/medium enterprises.
Through collaboration with CODESSIA, the BGI Team invited members to explore business opportunities in Oman via the JSRS platform. 60 exhibiting companies showed keen interest in learning more about JSRS. Our presentation on ICV initiatives in Oman to Hindustan Aeronautics Limited (HAL) received significant attention. Further connections and engagements are anticipated.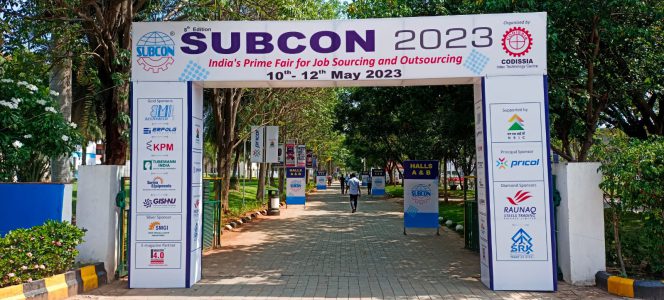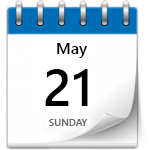 Off-Campus Drive at BGI India Office
A group comprising 16 Computer Science Engineering students from Aarupadai Veedu Institute of Technology participated in the off-campus interview conducted at our BGI India Corporate Office, Chennai.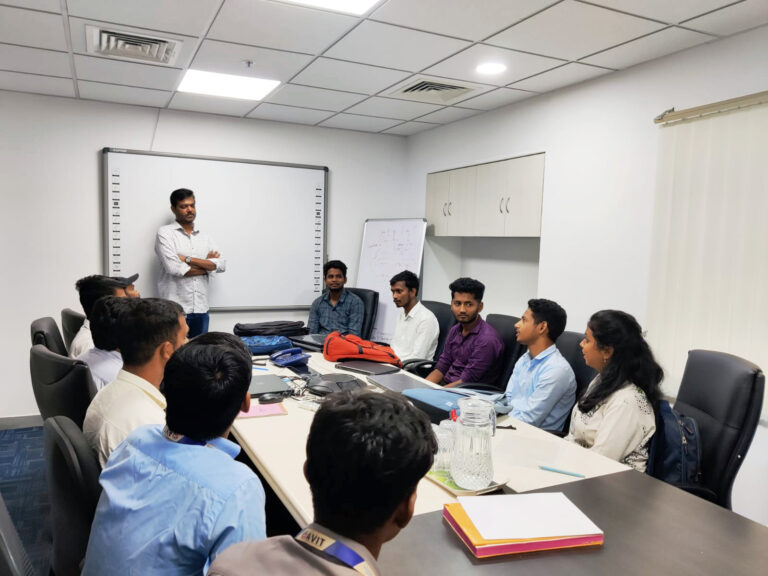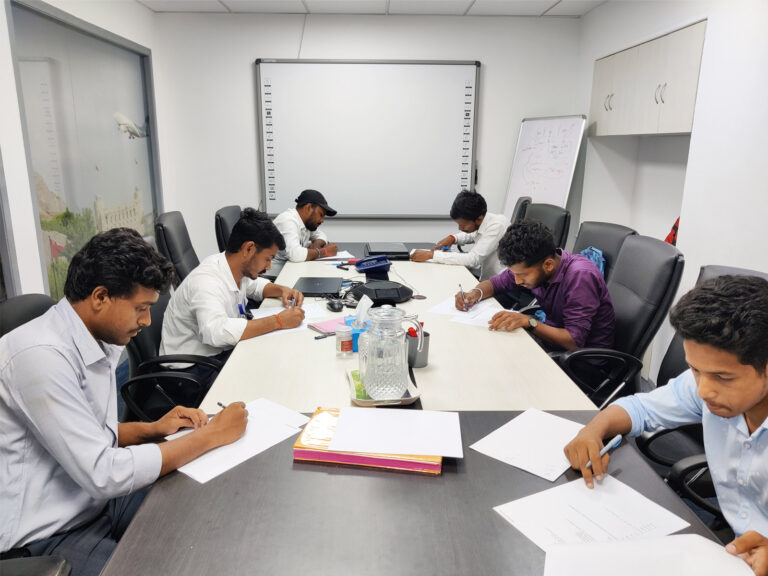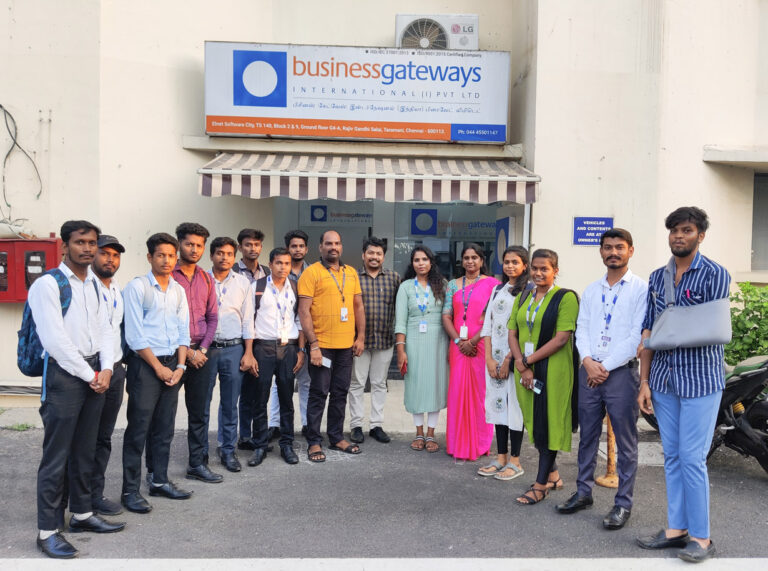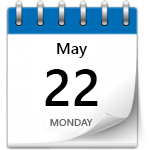 22 – 25 May 2023: COMEX 2023
Seenivasan K, Manager of Technology Services, had the opportunity of visiting the BGI Oman office and participating in the esteemed 32nd edition of COMEX, Oman's official technology show. The Event made a profound impact , impressing us with its impeccable organisation and impressive attendance from a diverse range of exhibitors worldwide. Of particular significance was the AI and big data conference, which proved to be a highly informative and thought-provoking experience.
BGI India Work-Life Balance
To promote a healthy work-life balance and create a joyful atmosphere at work, fun-filled activities have been organised. The staff has been divided into three teams: Blue, White and Orange, engaging in friendly competitions such as carrom, table tennis, and beach cricket.
Monthly Birthday Celebration at the Office
Mr. Amrith D Nath, Araamudhan I, Mr. Denis Charlese S, Mouria Francis A, Mr. John IB, Karthik R, Mr. Karthikeyan Adithan, Manivannan K, Narayan Barik, Mr. Prabhu S, Mr. Rajesh A, Mr. Ramesh S, Shamini Devi K, Sneha, Vaishali M, Vasantha Kumar N, Vishnu Vardhini.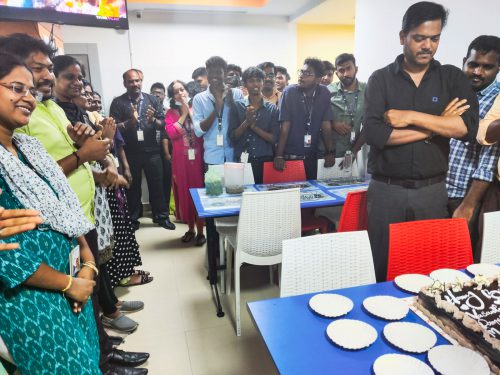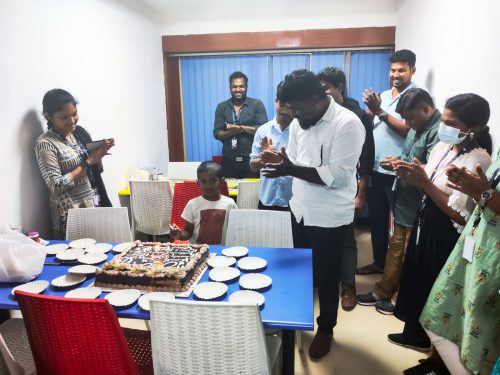 We extend our warmest wishes to Krithish and Nithish, the beloved sons of our employee Rajesh, on the occasion of their first head tonsure and ear piercing ceremony. This remarkable event, held on May 14, brought our team together to celebrate and honour this meaningful milestone in their lives.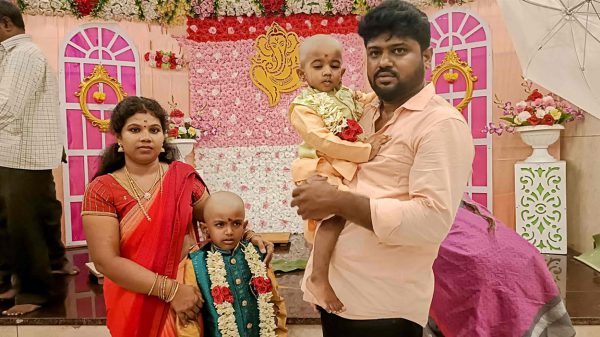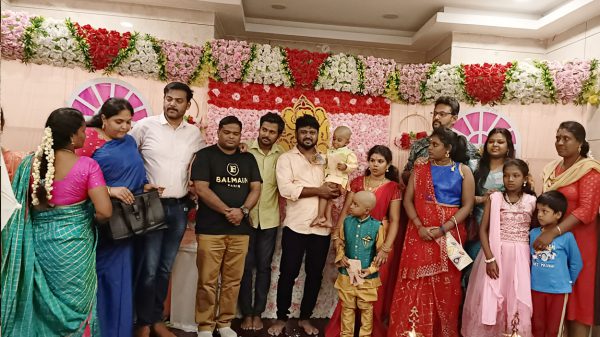 Hariharan Ilavarasi Marriage
From all of us here at BGI India, wishing you and your partner a lifetime of happiness together.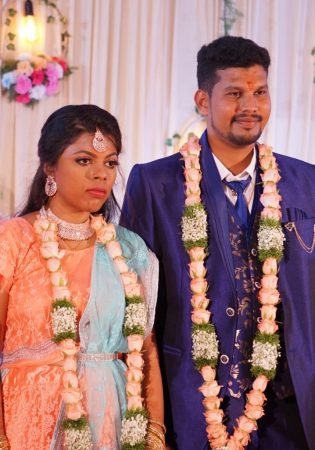 Kerala Man Innovates Solar Mixie That Doubles Up As Vacuum, Modem, Smoke Detector & More
Biju Narayanan from Kerala has created a groundbreaking solar mixie that not only blends ingredients but also serves as a vacuum cleaner, modem, smoke detector, and offers around 15 other features.Read Article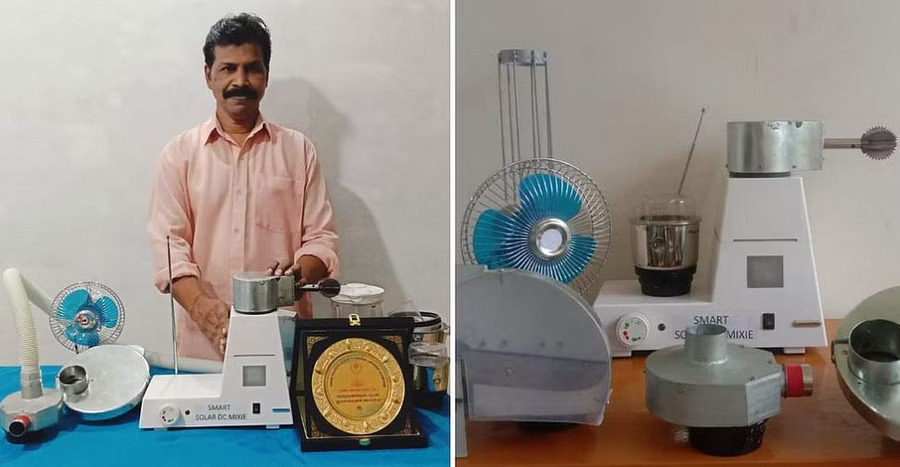 Exploring Gujarat's Eco-Friendly 'Cool House': Surviving 40-Degree Heat Without Air Conditioning
Step inside Gujarat's environmentally friendly "Cool House" where despite scorching 40-degree heat, air conditioning is conspicuously absent. Experience the innovative solutions employed to maintain a comfortable and cool living environment without relying on traditional AC systems. Read Article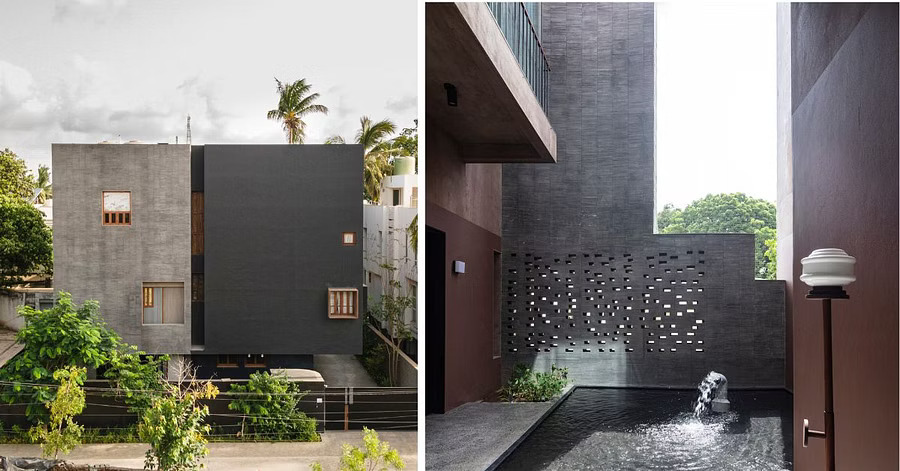 Inactive Google Account? Access May Be Lost Soon!
Google is actively reinforcing its commitment to user safety and privacy through notable revisions to its Inactive Accounts Policy. Consequently, inactive accounts are on the verge of being deleted in the near future. Read Article
Instagram may soon rival Twitter with its own text-based app.
Instagram, owned by Meta, is set to launch a text-based app to rival Twitter, with recent evidence suggesting an imminent release Read Article
Here are 16 top alternatives to ChatGPT in 2023, both free and paid options available.
Discover a curated list of the 16 finest ChatGPT alternatives for 2023, offering a range of free and paid options to suit your needs. Explore these alternatives and find the perfect chatbot solution for you. Read Article
Bard is an early experiment by Google that allows users to collaborate with generative AI to boost productivity, accelerate ideas, and fuel curiosity. Read More

The GPT Sheets Add-on provides an easy way to access OpenAI GPT-3's powerful capabilities from within Google Sheets. Read More

Ulla Browser is a web browser designed to provide users with a fast and secure browsing experience. It offers a range of features and functionalities that enhance user productivity and privacy while navigating the internet. Read More

LINER is an AI-powered extension that provides ChatGPT-based answers on Google search results, as well as offering a PDF assistant for deeper insights. It allows users to highlight and organize information, and offers various subscription plans. Read More